MLB Major Moves as Collective Bargaining Agreement Expires
December 6, 2021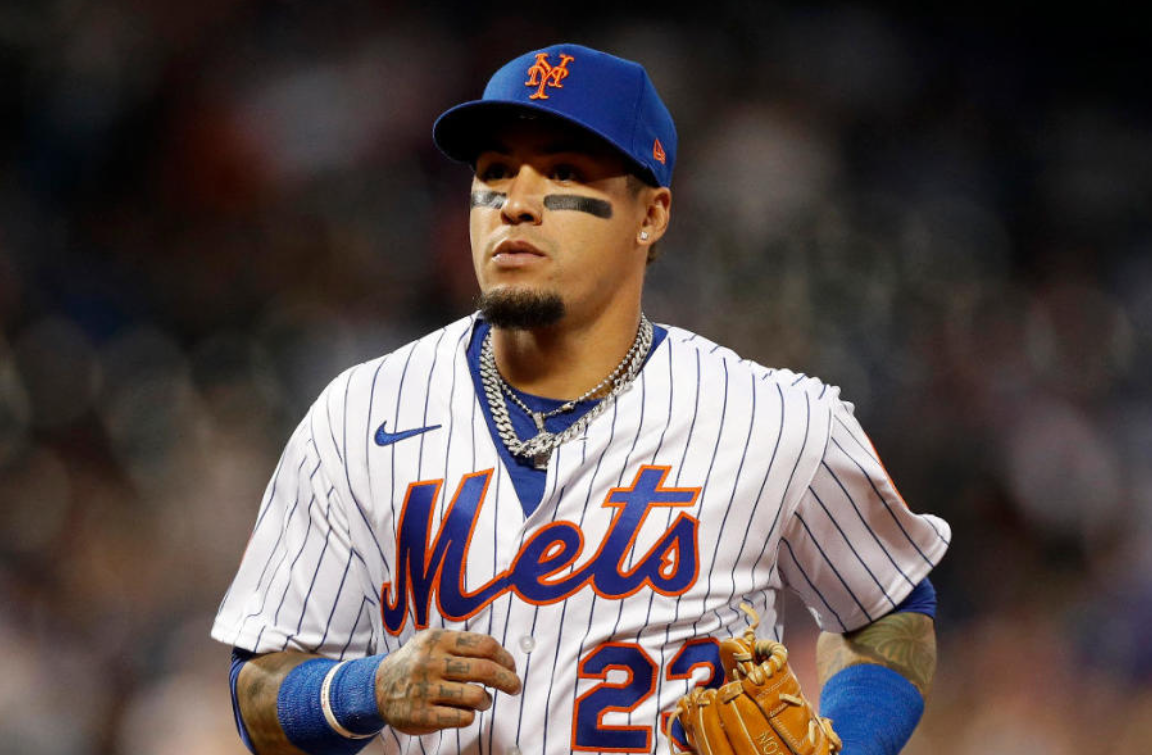 Major League Baseball and the Collective Bargaining Agreement it has with its players expired at 11:59 PM ET on Wednesday night, and we are now at a work stoppage. It is MLB's first work stoppage in 26 years, when a player's strike wiped out the 1994 World Series.
Games are still months away, so the lockout is a long way from altering the 2022 season. But free agency is now on hold and all of baseball's business dealings are frozen until further notice.
There will be no trades and players cannot use team facilities for training or rehabilitation. And right now, baseball's Winter Meetings are scheduled to take place in Orlando, Fla., on Dec. 6-9, so those could be postponed. That also puts the Rule 5 Draft in jeopardy, as it takes place at the end of the Winter Meetings.
The two sides have been negotiating for months so we're not starting from square one, and there isn't a reason to fear that the season will be impacted. Yet.
At issue: The desire by players to get paid earlier in their careers. This would include moving arbitration up a season (right now it happens after three years of MLB service time) and raising the league minimum. There is also talk of changing the arbitration system, which has traditionally awarded salaries based on precedent, but now may be tied into a player's performance based on an algorithm.
They are also addressing issues of competitive balance and the problem of some teams not really trying to compete. There are also negotiations regarding the game on the field, including a universal designated hitter, an expanded postseason and the possibility of using automated balls and strikes calls.
Corey Seager Signs with Rangers for $325 Million
One by-product of the expiring CBA was the frenzy of free-agent signings we saw in November before free agency was forced to be put on hold.
The biggest of these signings was the 10-year, $325 million contract signed by former Los Angeles Dodgers shortstop Corey Seager with the Texas Rangers. It is the largest contract in team history and beats the record contract signed by Alex Rodriguez in 2001 by nearly $100 million.
Seager was a Rookie of the Year and a World Series MVP in Los Angeles, and now joins a rebuilding and re-loading Texas team that already signed the second baseman Marcus Semien for seven years and $175 million, as well as right-handed starting pitcher Jon Gray for four years at $56 million.
The Rangers still have a long way to go to competitiveness, as their MLB World Series odds currently sit at 150-to-1 this offseason.
Shortstop Javier Baez Moves to Detroit
Well-traveled last season, beginning the year with the Chicago Cubs and ending it with the New York Mets, 29-year-old Javier Baez signed with the Detroit Tigers for six years and $140 million.
Baez was moved to second base when he was traded to the Mets, but with the Tigers he will move back to shortstop, where he won a Gold Glove in 2020. The Tigers were terrible at shortstop last season, with three different players manning the position and all three combining to hit .201/.275/.301.
Earlier in November, the Tigers signed former Red Sox pitcher Eduardo Rodriguez to a five-year, $77 million contract.
Max Scherzer Sets Annual Salary Record
If you are wondering why the Mets didn't try to retain Baez, it's because they gave all their money to former Cy Young Award winner Max Scherzer. The deal is for three years at $130 million, which sets a Major League Baseball record with an average annual salary of $43.3 million.
Scherzer has won three Cy Youngs – two in the National League and one in the American League – but he hasn't pitched 200 innings since 2018. Last season he started a total of 30 games and pitched 179 innings, which comes out to $241,899 per inning pitched.
The signing kept the Mets at their current price of +1800 on the board for the 2022 MLB World Series odds.
Mariners Sign Robbie Ray
Fresh off his Cy Young Award win as a member of the Toronto Blue Jays, 30-year old left-hander Robbie Ray has signed with the Seattle Mariners for five years and $115 million.
The contract comes with a player opt-out after three seasons and includes a full no-trade clause. This is the largest contract given out to a free agent by the Mariners since they signed Robinson Cano for $240 million in 2013.