College Football Championship Exact Outcome Odds
December 20, 2021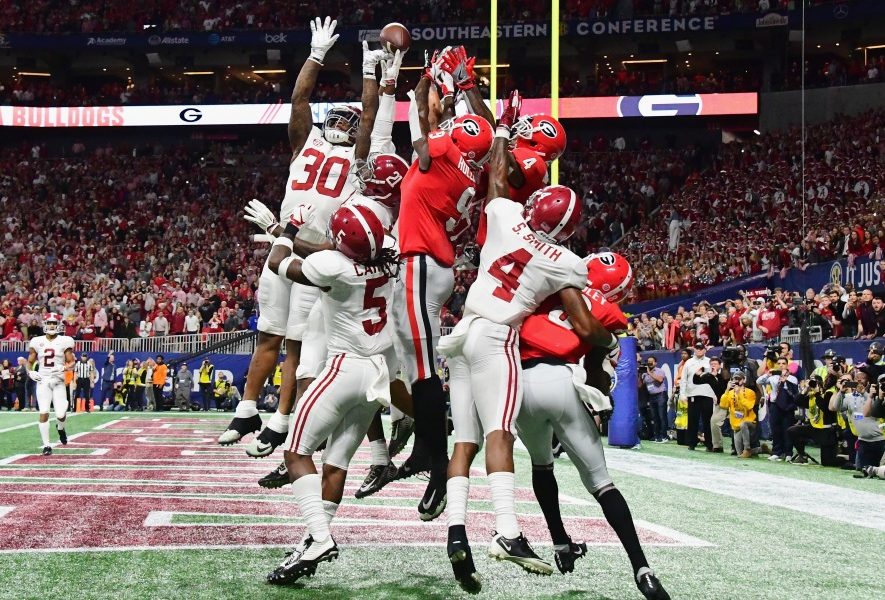 The exact outcome odds are sort of like an "exacta" of sports betting. You have to predict which of the four teams will defeat the other to win the title.
Of the four teams in this years college football contest, Cincinnati has the longest shot to win it all. So, naturally the odds of their two exacta matchups are very high payouts, +2500 and +4000 respectively.
Georgia playing Alabama again for a rematch of the 2018 national championship is the most likely outcome after round one. Georgia beating Alabama is the slight favorite, even though Alabama just dispatched of Georgia in the SEC Championship game a few weeks ago.
Below you can find the exact odds for the college football championship. These odds are being offered at SportsBetting.ag
Georgia defeats Alabama +190
Alabama defeats Georgia +200
Alabama defeats Michigan +575
Michigan defeats Alabama +700
Georgia defeats Cincinnati +900
Michigan defeats Cincinnati +2200
Cincinnati defeats Georgia +2500
Cincinnati defeats Michigan +4000