2022 College Football Championship Game Look Ahead Lines
December 27, 2021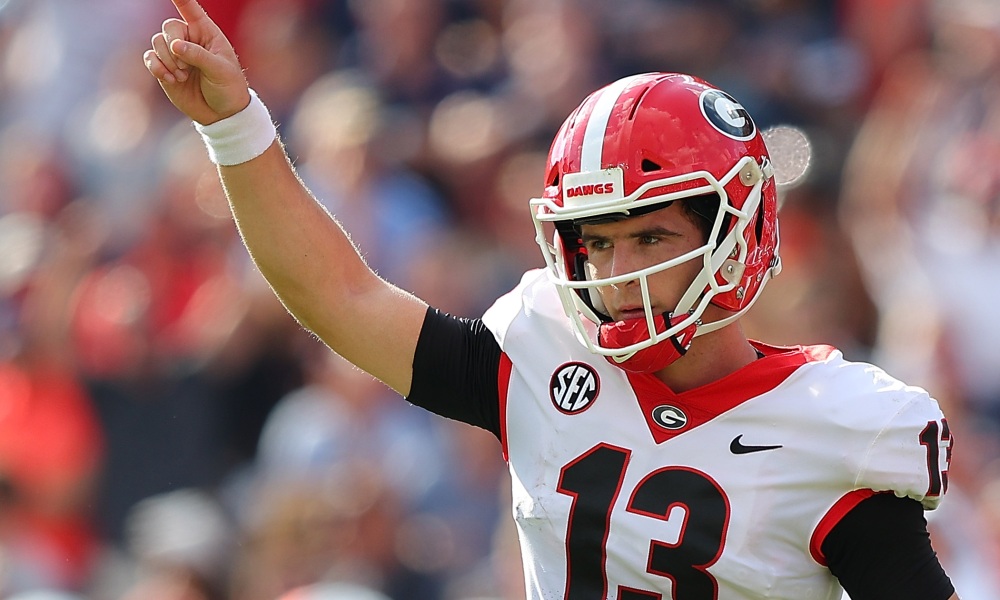 The college football bowl game schedule has been a rough one to keep up with. Teams are pulling out of games left and right because of covid outbreaks. Its strange because I was under the impression that when you got "vaccinated" this wouldn't be a concern. That was fake news.
The four teams in the playoffs are Michigan, Alabama, Georgia and Cincinnati. The Bearcats of Cincinnati are the true and only Cinderella team whereas Michigan is a nice surprise but not a Cinderella.
The purpose of these look ahead lines is to let people take shots at the line for the championship game before the semi-final games are played. If you are a sports bettor who feels he knows how these upcoming games will play out then you might be able to get an advantage by betting the big game early.
If you bet a game that never materializes, that is OK. The sportsbook will refund your money. Below are the games as offered by BetOnline.ag – We will post these odds and a brief comment on what we think.
Jan 10 Mon 2022 8pm EST
Alabama -1.5
Georgia +1.5
This is the most likely of matchups based on how the playoffs are lined up. It will be a rematch of the SEC Championship game a month earlier as well the national championship game from several years ago. We think Georgia will pull it off this time.
---
Alabama -6
Michigan +6
Michigan would put up a good strong fight but would get worn out in the long run by superior back-up talent. We would bet Alabama in this match-up scenario.
---
Georgia -13.5
Cincinnati +13.5
This is the perfect example of why you should bet these early lines if you like a team like Cincy because if Cincy beats Alabama to make it to this game, you better believe the line won't be as high as this.
---
Michigan -7
Cincinnati +7
To me this would be a slam dunk bet on the Bearcats. If the Bearcats get past Bama' then they have proved they can truly beat any team and 7 points is way too many points to be laying on them.