Why Do Bowl Games Suck in 2021?
December 30, 2021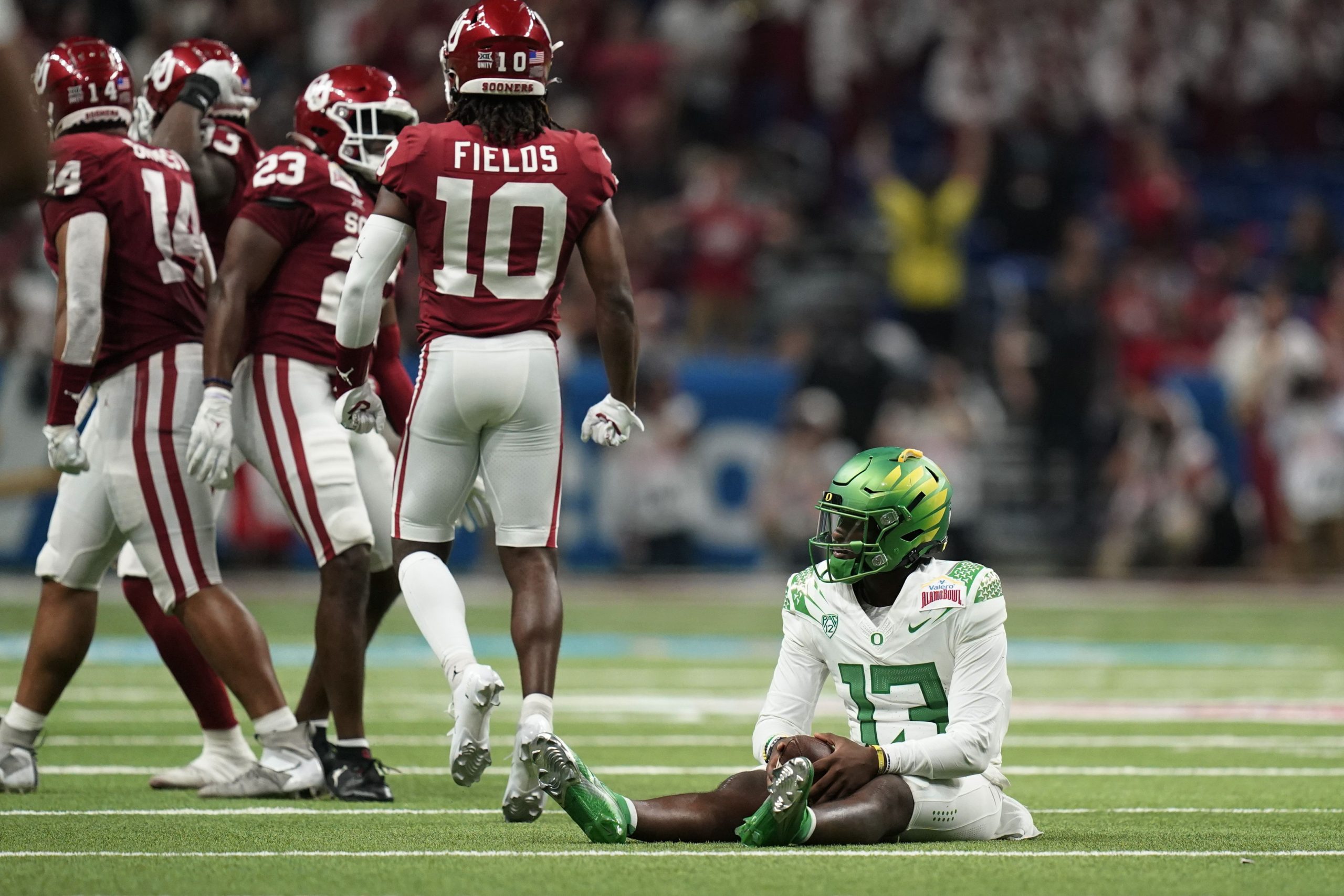 Imagine you are an 18- to 22-year-old FBS college football player. You're team has a pretty good season and competed for a conference championship. The phone rings once the season is over and … you're going to the Quick Lane Bowl! Wait … what?
Not only does your team get to go to the Quick Lane Bowl, but you'll spend a glorious week in Detroit Rock City, Michigan, in the dead of winter. Oh, and make sure you're ready on game day. Kickoff is at 11 a.m.
This is just one of many reasons why fans often do not see a team's best performance in a bowl game. The 2021 bowl season is no different.  Already, we have seen teams like No. 13 BYU and No. 12 Oregon not play their best and lose their bowl game. It happens more often than you think.
We Deserved Better
Oregon, which lost in the Alamo Bowl to No. 16 Oklahoma, was in the thick of the College Football Playoff race until late in the season. The Ducks had to settle for the Alamo Bowl. They trailed the Sooners 30-3 at halftime. The Ducks probably wished they were in the CFP or at least a New Year's Six bowl game.
Some teams feel slighted when they are selected for a "lesser" bowl game. Nevada was a pretty good 8-4 football team from the Mountain West Conference. They ended up traveling 2,200 miles to Detroit to face Western Michigan in the Quick Lane Bowl. They got drilled 52-24. 
Teams from the SEC likely feel shunned when they end up in bowl games like the Liberty Bowl or the Birmingham Bowl. It's likely Florida wasn't looking to play in the Gasparilla Bowl. The Gators lost to UCF. In fact, all four SEC teams that have played in a bowl game so far have lost. 
Playing in a "lesser" bowl game isn't the only reason why teams don't play their best. There are other reasons.
Opt Outs, The Portal & Coaching Changes
Oregon played the Alamo Bowl without DE Kayvon Thibodeaux, arguably the best pass rusher in the country. Nevada played the Quick Lane Bowl without its starting quarterback Carson Strong. A number of teams play their bowl games without star players because said players often opt out of bowl games to avoid injury and begin preparing for the NFL draft. 
Then, there is the rise of the transfer portal and coaching changes. At the end of any season, there are always coaching changes. We have seen some such as Lincoln Riley to USC and Brian Kelly to LSU. The changes often lead players to transfer schools or players simply choose to transfer for other reasons. Not getting enough playing time is probably a big reason.
Florida had two defensive starters opt out of their bowl game and two more decided to transfer after the school hired new head coach Billy Napier. That may have had something to do with the Gators poor performance in their 29-17 loss to UCF.
COVID
On top of everything else, there is the added challenge of COVID-19. Five bowl games have been cancelled this season because of the virus. Miami dropped out of the Sun Bowl and Boise State withdrew from the Arizona Bowl due to COVID. Their opponents – Central Michigan and Washington State – will play each other in the Sun Bowl. 
While bowl games are supposed to be a reward, something to look forward to; coaching changes, players opting out to go to the NFL, players transferring, teams feeling slighted, and COVID-19 all have played a role in the Bowl Game Blues. We have seen teams underperform so far in 2021. We'll likely see a few more before the bowl season is over.