Will Baylor Repeat as NCAAB Champions?
January 2, 2022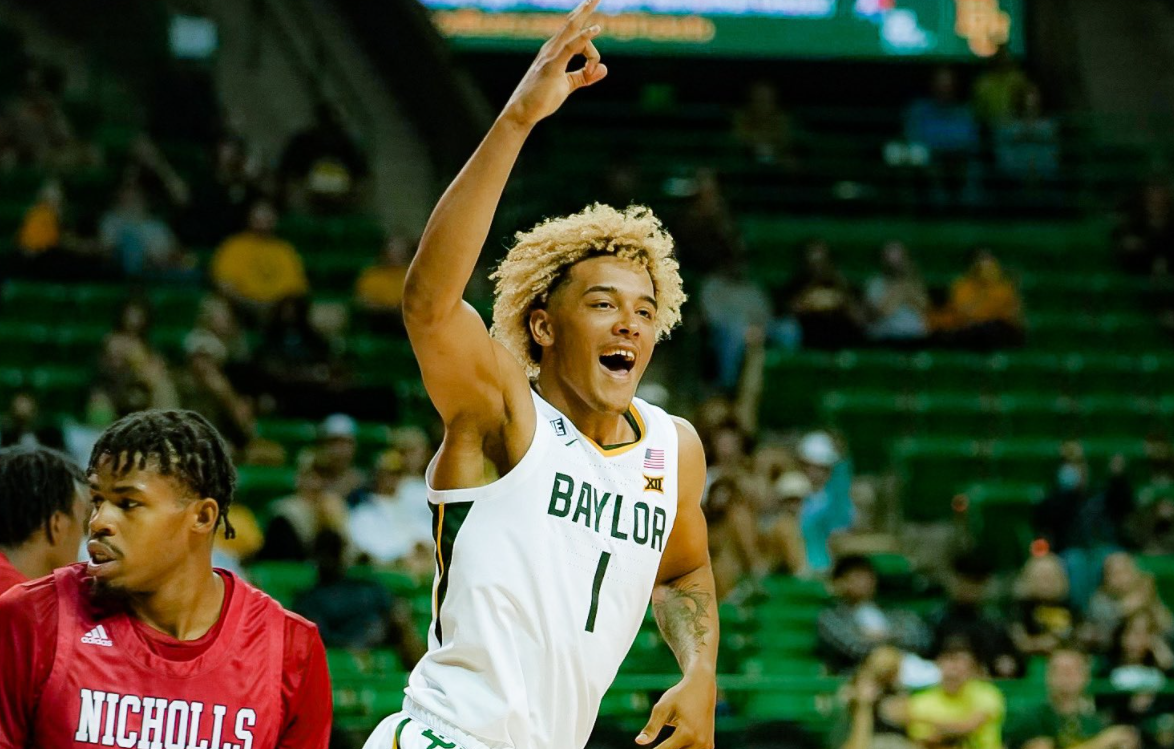 Baylor won its first-ever men's college basketball national championship last year with an upset of favorite Gonzaga. Head coach Scott Drew has built the Bears into a national powerhouse that competes for conference and national championships every season. With his first national title in hand, can he do it again? 
Not a Chance
The biggest thing working against Drew and his Bears is history. Back-to-back national championships are just something that doesn't happen that often in men's college basketball. The last team to do it was Florida which won in 2006 and 2007. Prior to that, you have to go back to 1991 and 1992 to find Duke, which won consecutive titles after losing in the 1990 title game. That brings up an interesting comparison.
In 1990, Jerry Tarkanian led his UNLV Runnin' Rebels to a national championship. The following season, his team started with 11 straight wins. If that sounds familiar, that's because Baylor has just done the same this season. The Bears have 11 straight victories and are currently ranked No. 1 in the country. If the Bears follow the path of '91 UNLV, they might get back to the Final Four but they will not win. The Rebels lost to Duke in the national semifinals in 1991. Ironically, the Blue Devils would win the national championship in '91 and go on to win it in '92 as well.
What is also working against Baylor is a small lineup and one that lost its top four scorers from a year ago. Drew typically plays four and five guards on the floor at most times. Now, one of those guards, Matthew Mayer, is 6-foot-9. Drew also plays Jonathan Tchamwa Tchatchoua quite a bit. The 6-8 forward leads the team in rebounds (8.4 rpg) and is Baylor's best inside presence on both ends of the floor. Against some of the bigger teams in the nation though, the Bears could struggle.
Bears Can Repeat
While Drew did lose Baylor's top four scorers from last year, he has simply reloaded. LJ Cryer has stepped up in his sophomore season to lead the team with 13.6 points per game. Kendall Brown averages 13.0 per game and Arizona transfer James Akinjo scores 12.8. Adam Flagler (10.7 ppg) gives Baylor four players scoring in double figures. Tchamwa Tchatchoua adds 9.0 points a game and Mayer scores 9.2.
What really gives Baylor a chance at another title is its defense. The Bears are once again one of the nation's best on the defensive end. They are eighth in the nation allowing just 56.8 points per game this season. Want an example of just how good Baylor is? One of the Bears' 13 wins was a 56-37 victory over ninth-ranked Villanova. Drew's defense held a top 10 program to just 37 points. That's pretty good.
If there is one thing Baylor knows how to do, it is win. Since Drew turned the corner in 2007-08, Baylor has won at least 20 games in all but two seasons. They have been to nine NCAA tournaments and have advanced to at least the Sweet Sixteen in five of them. In three, they have reached the Elite Eight. This is a program that knows how to win, especially in big games. The Bears are currently +1100 at BetUS.com – You can get a 125% signup bonus when entering promo code SBA125 when signing up. 
Baylor is +2500 at SportsBetting.ag – Lock them in now and your $100 bill will pay out 2500!