The NBA's Unbreakable Records
January 7, 2022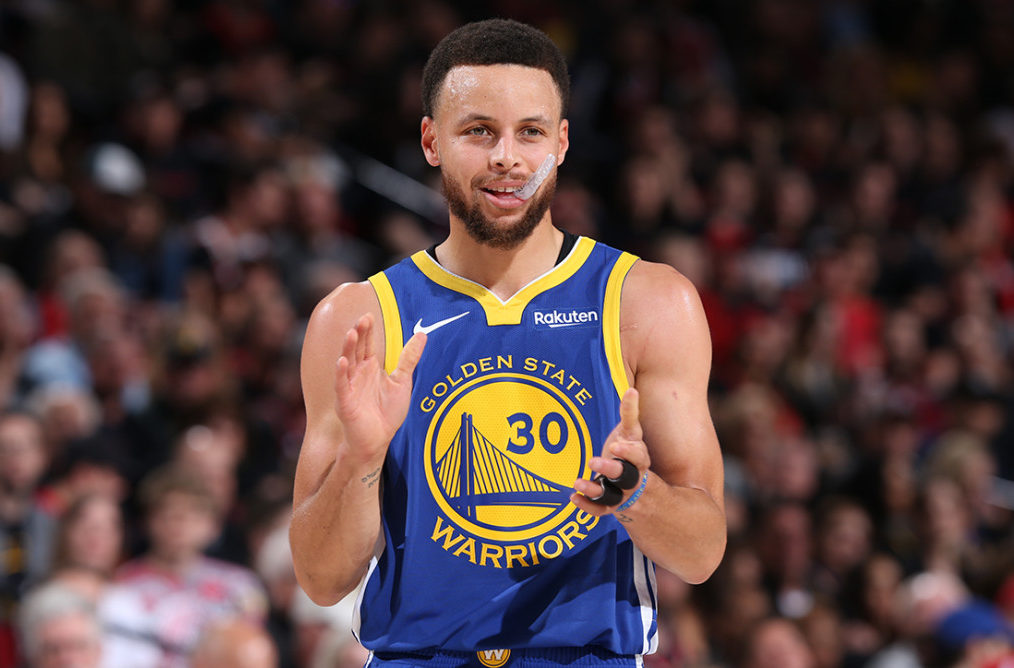 Records are made to be broken, right? We have seen plenty of NBA records broken over the years including Stephen Curry's new career three-point field goal record established this year. There are some NBA records; however, that may never be broken. There are actually quite a few and the anniversary of one comes up Friday, January 7, 2022.
Longest Winning Streak
Exactly 50 years ago, the Lakers beat the Atlanta Hawks to win their 33rd consecutive game. Two nights later, the streak would end in Milwaukee. In the history of the NBA, there have only been five 20-game win streaks in a single season. The last was the 24-0 run by Golden State in 2015-16. That team went on to go 73-9 (also a record). 
The 2012-13 Miami Heat won 27 straight. That's as close as any team has come. That Heat team had LeBron James plus three Hall of Famers (Chris Bosh, Dwayne Wade, and Ray Allen). Winning even 30 in a row seems almost impossible.
Points Per Game
The game is a bit different than it was in 1961-62, but Wilt Chamberlain's 50.4 points per game average is a record that just won't be broken. The closest anyone has ever come is Michael Jordan who averaged 37.1 while with the Bulls. Chamberlain also averaged 39.5 shots per game that season. No one player takes that many shots in a game anymore. 
Games Played
The typical NBA season is 82 games, but Walt Bellamy holds a record that is not likely to be broken. In 1968-69, Bellamy played 35 games for the New York Knicks. He was traded to the Detroit Pistons where he played another 53 games to hit 88 for the season. Playing more than 82 had happened 41 times in NBA history. The most recent occurrence was Josh Smith who played 83 in 2014-15 for Detroit and Houston.
Career Assists
John Stockton holds the record for career assists at 15,806. He led the NBA in the category for nine straight season from 1987 to 1996. His grip on the record can be viewed by looking at No. 2 and No. 3. Jason Kidd is second and is over 4,000 assists behind. Third is the active Chris Paul who is nearly 5,000 assists behind Kidd.
Paul is 36 years old and leads the NBA in assists this season with an average of 9.9 per game. In order to pass Stockton, he would have to keep up the roughly 10 assists per game pace for the next six years when he would be 42 years old. 
One Hundo
The 60-year anniversary of Wilt Chamberlain's 100-point game is coming up later this season. On March 2, 1962, Chamberlain hit 28-of-32 free throws (he was a terrible free throw shooter) and poured in 62 points from the floor for an NBA record 100.
The closest to come to Chamberlain was the late Kobe Bryant who scored 81 in 2006. The Suns' Devin Booker is the only player to reach 70 since Bryant's outburst. That is still a little shy of Chamberlain's 100.
55 Rebounds
In the 1959-60 NBA season, Boston's Bill Russell set an NBA record with 51 rebounds in a game. The following season on Nov. 24, Chamberlain and Russell battled each other. Chamberlain would end up breaking Russell's record with 55 rebounds. There are only two other players (Jerry Lucas and Nate Thurmond) who have reached 40. 
If you think this record is getting broken, think again. In this 2021-22 NBA season, there have been fewer than 50 games in which a team – an entire team – had at least 56 rebounds.