Who Will Be the Top Pick in the 2022 NFL Draft? With Odds Listed
February 23, 2022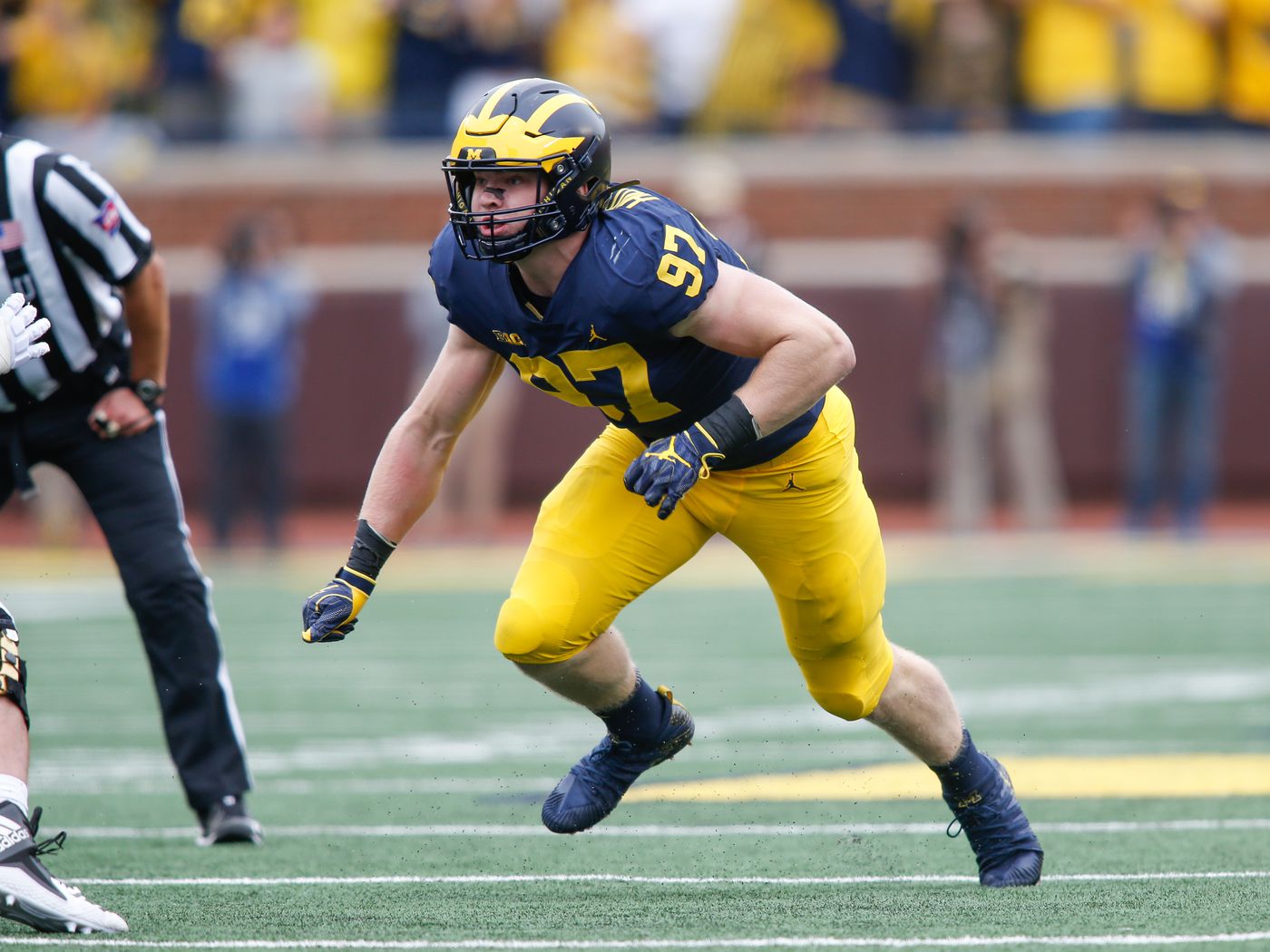 The 2022 NFL Draft is all set to take place in Paradise, Nevada, beginning on Thursday, April 28. Paradise, which is a Las Vegas suburb, was to be the site of the 2020 NFL draft, but the coronavirus pandemic put an end to it. The 2020 draft was held virtually.
Jacksonville, which finished with an NFL-worst 3-14 record, will have the first overall pick. Detroit, by virtue of its tie against Pittsburgh, finished a half-game better at 3-13-1 and will pick second. Houston, the New York Jets, and the New York Giants round out the top five.
In recent years, quarterbacks have been the focus heading into the NFL draft. The Jags actually got their quarterback, Trevor Lawrence, in last year's draft. They will likely focus elsewhere. That leads us to the ultimate question: who will be the first pick in the 2022 NFL draft?
Living on the Edge
After quarterback, the most important position in football is the edge pass rusher. Defenses have to have a guy that can put pressure on opposing quarterbacks. That was evident in Super Bowl LVI when Aaron Donald – actually a defensive tackle – sacked Joe Burrow three times and the Rams piled up a total of nine sacks.
Teams will spend tons of money searching for the right guy that can get after opposing passers. This year's draft features two very special such individuals. Either one could be the first pick in this year's draft. Michigan's Aidan Hutchinson and Oregon's Kayvon Thibodeaux are at or near the top of most everyone's draft board.
Hutchinson stands 6-foot-6-inches and weighs in at 270. His father started at Michigan and Hutchinson plays with a relentless energy. He can also line up pretty much anywhere on the defensive line and has experience as a standup linebacker too. That's why he is he overall favorite at +160 to be the 2022 NFL Draft's first pick.
Thibodeaux is listed at 6-5 and 280 pounds and is extremely athletic for a player of his size. Like Hutchinson, Thibodeaux is flexible enough to be a 4-3 defensive end or an outside linebacker in a 3-4 set. The former Oregon DE has a great initial burst and outstanding speed. That's why he will be coveted by several NFL teams. He is listed at +250 to be the first pick.
The Protectors
After the quarterback and the pass rusher, the next position NFL franchises look for is the left tackle. He is the guy that protects the right-handed quarterback's blind side. This year's draft has a pair that could go very high.
Evan Neal (6-7, 350) is an outstanding run blocker. His pass blocking needs work, but his athletic ability for a guy his size has NFL scouts drooling. Coaching staffs are confident they can develop Neal into a very capable pass blocker. It's possible the Jags might opt for a guy that could protect Lawrence for the next several years. Neal checks in at +185 to go first overall in the draft. See film study on Evan Neal click here
The other OT that will go high in the draft is NC State's Ikem Ekwonu. He is the real deal despite being listed at 6-4. Ekwonu comes from a family of athletes and that shows in his play on the field. He is an outstanding zone blocker with great feet. He's a longshot to go first, but it's possible. At +550, Ekwonu would make for a nice payout.
Pickett's Charge
There is one quarterback in the mix – Pitt's Kenny Pickett. He threw for 4,319 yards and 42 touchdowns last season as he led the Panthers to an ACC title. Pickett is a gunslinger with an air of confidence that NFL teams like.
With Jacksonville having taken Lawrence last year, the only way Pickett goes first is if the Jags trade out of the first pick. Pickett is given +3300 odds to go first at most top ranked online sportsbooks.