Tyson Fury vs Dillian Whyte Odds
March 8, 2022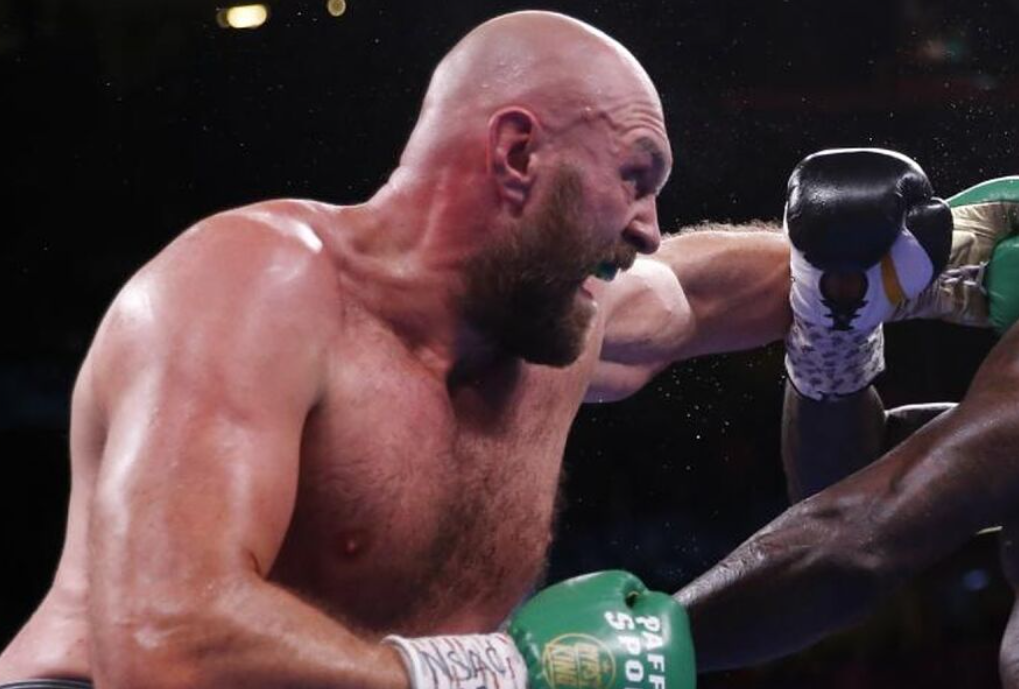 On Saturday, April 23, 2022 at 10 pm (ish) current heavyweight champion of the world Tyson Fury will defend his title against Dillian Whyte, a veteran boxer looking to knock the king off the throne. In this article we will take a look at each boxer and try to find and advantages and disadvantages for each. We will also take a look at the sportsbook betting odds for the Fury Whyte fight.
Location and Television
The fight will take place at Wembley stadium and is expected to be jam-packed with fans. Both fighters are British but Fury has the larger fanbase, so this is essentially a home game for him.
Fans can tune into the fight via pay-per-view. Sources are saying ESPN will carry the fight but it will probably be behind a paywall.
The King
Looking at Tyson Fury's record on fite.tv you can see that the current undisputed heavyweight champ is undefeated. He is 31-0-1 and if you recall the one fight he didn't win was the slightly premature comeback fight he had with Deontay Wilder. In fact, Wilder was the best fighter in the world until he faced off against a fully-trained and ready Tyson Fury. Deontay Wilder's only two losses are against Fury. They've fought three times and Fury is 2-0-1 against Wilder.
Fury is 33 years of age. He is 6'9″ tall and has a reach of 85″. He truly is a massive individual with an unbelievable reach. Looking at his fighting style and ability there are no weaknesses in his game. The only weakness he had in his past was being too good and that allowed him to get carried away with booze and drugs. This ended with him vacating the title and having to fight his way back to regain it.
The Challenger
Dillian Whyte is no slouch. According to Boxstat he is 27-2 with a 60% KO rate. The relatively low knock out rate means that he has a solid jaw and can take a punch. High endurance is his best quality.
Whyte is 6'4″ tall. Weigh-ins haven't occurred yet.
Odds
The current listed odds at highly ranked online sportsbook SportsBetting.ag are:
Whyte +400
Fury -600
Over 9.5 rounds (-105)
Under 9.5 rounds (-125)
Essentially, Fury is a 6/1 favorite and there is a slight lean that he will KO Whyte in under 9.5 rounds. This should be a good and entertaining fight. I don't know if it can live up to the previous Fury fights though.
The OVER may be a good bet as Fury stated he wants to try some new things and is "trying not to get brain damage". Also, as we mentioned before, Whyte has a pretty solid jaw, going the distance in many of his fights.
Fury Retirement
Tyson Fury has claimed he will retire after this fight saying:
"I've got stuff I want to do, a lot of opportunities that don't involve me getting brain damage. I've got six kids and a wife. When is enough enough? Why do I have to be one of those people who went on too long and got injured? Just had one too many fights and blew it all for what? A few more quid?
"I want to retire on top, unbeaten heavyweight champion of the world. I want to do a Netflix documentary, a Hollywood movie, and be a good husband, father and son. Most of all I just want to be happy, and that's probably the hardest thing."
If he actually retires remains to be seen. Boxing is one of those sports where guys go into and out of retirement a lot. A guy like Tyson Fury has been a boxer all of his life and I'd imagine if he does retire there will be a longing to return within a few months, especially because he is only 33 years old.