Top Available NFL Free Agents
March 11, 2022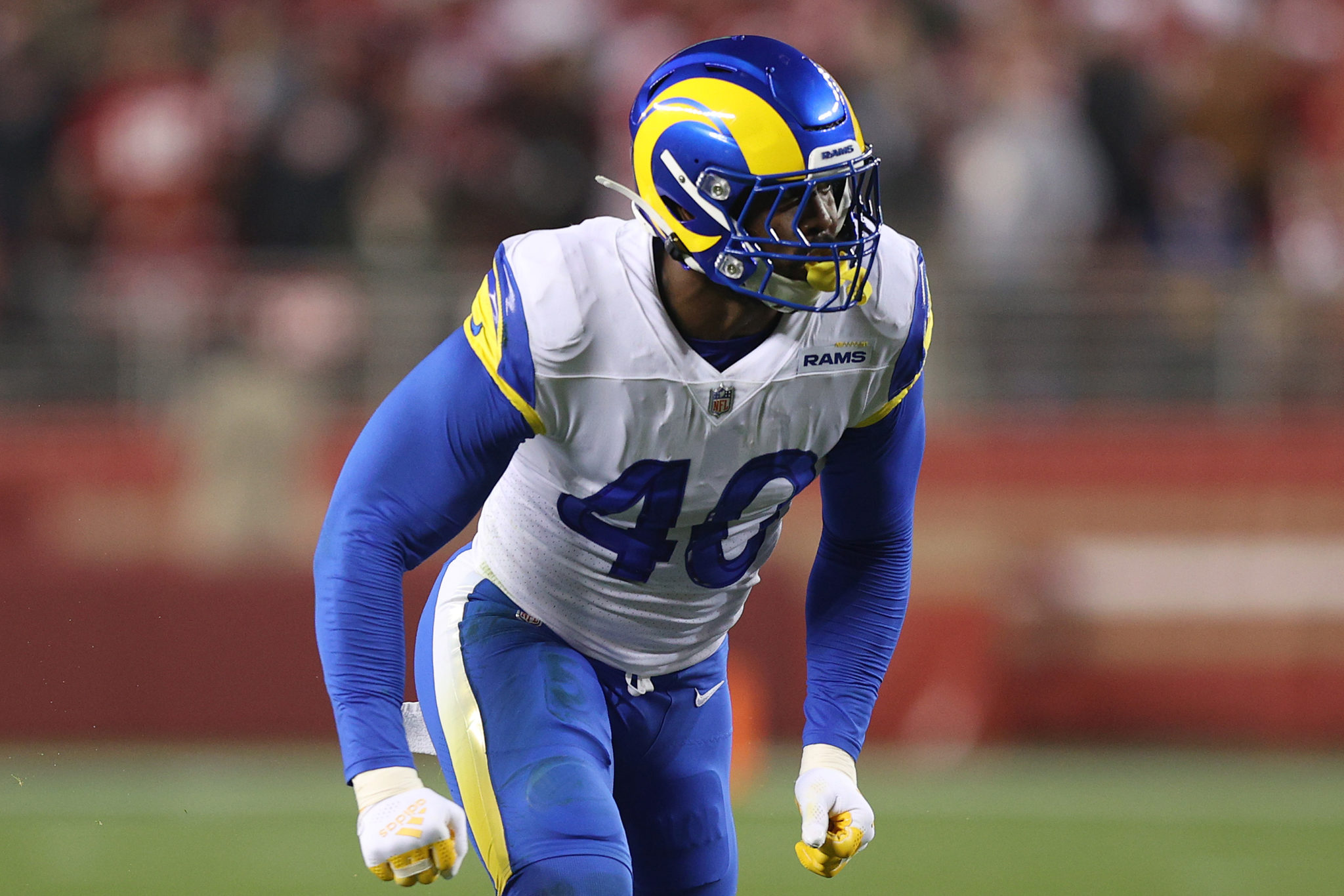 The NFL offseason is beginning to heat up with the Aaron Rodgers agreeing to remain in Green Bay and the big trade involving QB Russell Wilson, who will now be a Denver Bronco. The league's annual scouting combine just wrapped up and the draft is just over a month away.
There are still plenty of quality free agents available even with the recent franchise tag designations of Miami TE Mike Gesicki,  Green Bay WR Davante Adams and Kansas City OT Orlando Brown. Teams looking to improve their rosters will have ample time and a wide selection of talent. Here's a look at what's out there in the NFL free agent market.
Terron Armstead, OT New Orleans
The best player available may be one the average NFL fan has never heard of. Armstead was a third-round pick in 2013 after an outstanding performance at the combine. At 6-4¾ and 306 pounds, Armstead ran the fastest 40-yard dash every by an offensive lineman – 4.71. 
He is a three-time Pro Bowler (2018-20), but he only played nine games last year due to injury. When healthy, he is among the best at his position and the word is that he is a great guy to have in your locker room.
J.C. Jackson, CB New England
Jackson started all 17 games for the Patriots last season and had a career-high 58 tackles to go along with eight interceptions. At 5-10 and 200 pounds, Jackson is tough, fast, and excels in man coverage. An undrafted gem for New England, Jackson will be coveted by teams in need of a solid corner.
Von Miller, OLB Denver
Traded to Denver before last season, Miller, a former NFL Defensive Rookie of the Year, still has a few good years left in him. The second overall pick in the 2011 draft will be 33 years old later this month. The Rams would love to keep him, but it might not be possible financially. That makes Miller a great acquisition for a team in need of pass rush help.
Allen Robinson, WR Chicago
It is probably forgotten that Robinson caught 102 passes for 1,150 yards in 2020. It's also probably a distant memory that Robinson had 98 catches and 1,147 yards the previous season. What's fresh on everyone's mind is the 38 receptions and 410 yards Robinson had just last season. 
Remember, Robinson did all this with a number of really bad quarterbacks. This guy is a talented No. 1 receiver that could step in and instantly upgrade any team's wide receiver corps.
Odell Beckham Jr., WR LA Rams
Speaking of wide receivers, Beckham is actually a free agent but might be overlooked. Remember, he suffered a torn ACL in the Super Bowl. It's the same knee he injured less than two years ago. The Rams would like to keep him – as well as Miller – but that might not be in the cards. An NFL team out there might get the steal of free agency taking a chance on Beckham.
Jameis Winston, QB New Orleans
Despite an injury that cut his 2021 season short, Winston is the best available free agent quarterback. He was on his way to what would have been his best NFL season. His QB rating was 102.8 after seven games. It's likely the Saints want to keep Winston, but he could attract other suitors as well.
Carlton Davis, CB Tampa Bay
It's no surprise that the top free agents are at the positions that teams covet the most – edge rushers, corners, quarterbacks, and wide receivers. Davis is a big corner (6-1, 205) who has excelled for the Bucs. He missed time last year with an injury, but he is still only 25 years old and has Pro Bowl potential after having started at least 10 games in each of the past four seasons.