Brady Nixes Retirement, QB Market & SB LVII Odds Shift
March 18, 2022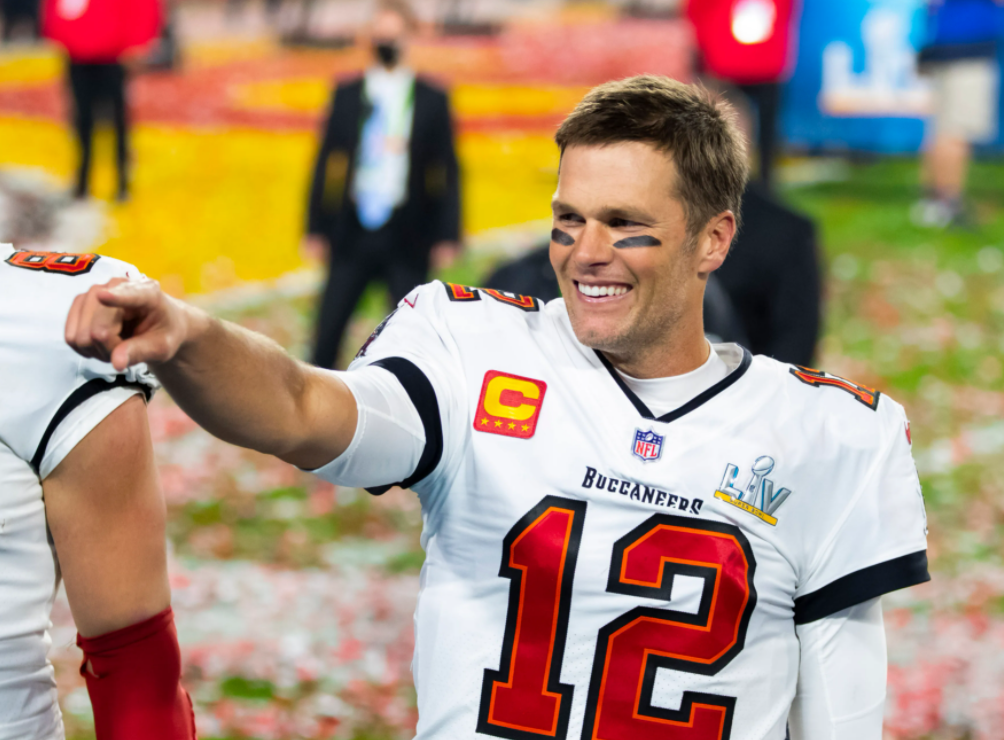 You could almost feel it coming. Tampa Bay Buccaneers quarterback Tom Brady had announced his retirement, but the seven-time Super Bowl winner driving off into the sunset just didn't seem right. Six weeks after announcing he was done, Brady reversed course and announced he would return for a 23rd NFL season.
Currently 44 years of age, Brady will be 45 when the 2022 NFL season kicks off. The announcement of his return sent some shock waves through the Super Bowl futures market as well as the current quarterback market. 
Super Bowl Futures
Buffalo (+650 to +750) and Kansas City (+650 to +800) are the Super Bowl betting favorites currently. The Bills had the NFL's best defense last season as well as QB Josh Allen who has emerged into one of the league's elites at the position. 
The same can be said of Kansas City which made dramatic improvements on defense over the latter half of last season. Former NFL MVP Patrick Mahomes is as good as they come and his offense features the best tight end in the game – Travis Kelce – as well as speed wide receiver Tyreek Hill.
The defending Super Bowl champion LA Rams will return their quarterback Matthew Stafford as well as SB MVP Cooper Kupp and a defense full of stars too. The Rams can be found in the +900 to +1200 range, depending on sportsbook, to repeat as champs.
With Aaron Rodgers back in Green Bay, the Packers are given odds in the +900 to +1400 range to win next season's Super Bowl Rodgers returns for his 18th season in Green Bay after winning a second consecutive league MVP award. Although their star WR DeVante Adams was just traded to the Raiders.
Tampa Bay was listed as high as +3500 to win Super Bowl LVII before the announcement that Brady would return. The Bucs were in the market for a new quarterback and with that position unclear in the offseason it was reflected in the Super Bowl odds. Some suspicious betting right before Brady announced his comeback has one sportsbook seeking an investigation. 
With Brady back – and remember he threw for 5,316 yards and 43 touchdowns last season – bettors can find the Bucs as low as +800. That's the impact Brady can have.
The QB Market
Brady's return also has an effect on the current quarterback market, particularly Deshaun Watson. The Houston quarterback will not face criminal charges of sexual misconduct which opens up his possibilities. Tampa Bay was interested in Watson, but with Minnesota extending Kirk Cousins and Atlanta restructuring Matt Ryan's contract Watson's opportunities have decreased.
With Brady back in Tampa Bay, it also diminishes the potential landing spots for Teddy Bridgewater, Jameis Winston, Jimmy Garoppolo, and Derek Carr should any of them decide to leave their current teams. 
Mitchell Trubisky was just signed in Pittsburgh to compete with Mason Rudolph to become the Steelers new starter after the retirement of Ben Roethlisberger. That leaves Watson's market relatively small with the best opportunity possibly in Seattle. The Seahawks traded Russell Wilson to Denver.  Watson may also have a shot in Cleveland, Philadelphia, Carolina, or New Orleans depending upon what those teams do with their current quarterback situations.