Learn How to Bet on Horse Racing With These 5 Easy Steps
March 30, 2022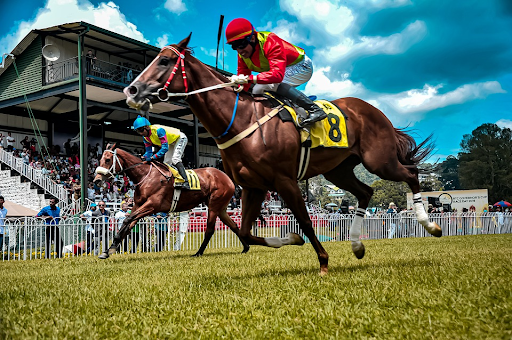 Betting on horse racing is an excellent way to enjoy and at the same time profit money. When betting, you should choose the best horse and make the most out of your horse race betting experience. 
If you want to learn how to bet and ensure your winning, you should follow these five simple steps to bet on a horse race. Whether you are a beginner or an experienced bettor, you can use this guide in choosing a horse to bet on the next horse racing event. 
Step 1: Set a Budget
Before you start betting on any race, you should consider setting a budget first. You must have a specific amount allocated for your betting activity. Having a budget will limit your betting spending according to how much you are willing to lose. 
You must set firm limits and never borrow any money to fill your gambling budget when setting a budget. Once you exhaust all your budget allocation for betting, you should stop and try again next time when you can replenish your budget. 
Step 2: Choose What Kind of Bet You Want
Once you have set a budget for your wagering, the next step is to decide what kind of bet you will be going for. You have to remember that different kinds of bets are available in horse racing. Below are the betting options for you, and see which one appeals to your best. 
Straight Bets
The straight bets are the bets that are easiest to understand. There are three different types of straight bets: win, place, and show bets. A win bet is simply betting on a horse that crosses the finish line first. 
A place bet will require your chosen horse to win first or second for you to win. On the other hand, the show bet is a bet where you will win if the horse you bet on finishes first, second or third.  
Exotic Bet
The exotic bet is the next kind of bet that you can choose. It is also categorized into two different types. The first is the horizontal wager, and the second is vertical. 
Horizontal bets are parlay bets. To win, you must pick the winner of three straight races before the first race in the series starts. After that, you can choose whether to bet on pick three or pick five. You are doing it right as long as it is a consecutive winner.
The vertical bet is betting by picking the right finishing order of a specific race. It can be a straight exacta, straight trifecta, or straight superfecta. 
Exacta is choosing who will win first and second. Trifecta is choosing who will win first, second and third. At the same time, the superfecta chooses who will finish the race from first to fourth. All of these should be in exact order. 
Step 3: Choose a Horse
After choosing what kind of bet you will go for, the third step you should do is pick the winning horse you will put your bet on. After that, you can follow the odds of each horse and consider learning to bet on horse racing odds. 
When choosing the winning horse, you should look for various factors such as form, pedigree, build, muscles, behavior, and posture. You can create a checklist of these things and note down your observations.
Step 4: Place Your Bet
Now you finally choose the winning horse and know what kind of bet to go. The next step is to place your bet. There are many ways you can place a bet for a horse race. If you are present at the location of the race, your choice is to bet through on-course bookmakers. 
The next option is to bet online through a website or a mobile app. The third option you have is to bet on a betting shop. Whichever platform you prefer, you should indicate the number of horses you will bet on. You should also indicate what kind of bet you are going for and your bet amount. 
However, the most popular way of betting on a horse race nowadays is online. It is hassle-free, safe, and quick. You do not need to go outside your home to bet on your favorite horse for a specific race. 
Step 5: Watch the Race
Now for the fun part, once you have placed your bet, you will do next is to sit back, relax, and enjoy the race. Watching the race on-site is the most exciting way of enjoying it. Imagine the sound of the crowd cheering and the adrenaline rush everywhere. 
But if you also prefer to stay at home, there are many ways you can witness the horse race. For example, you can check out the race online through live streaming, or you can opt to enjoy it on your TV set by tuning in to a sports channel like NBC. 
Enjoy the Experience
Finally, enjoy the experience as it is the main reason you are betting in the first place to enjoy. Winning and profiting could be considered as a bonus and what is most vital is that you get to enjoy and relax your mind from the stress of your day-to-day life.