MLB Preseason Awards Favorites
April 5, 2022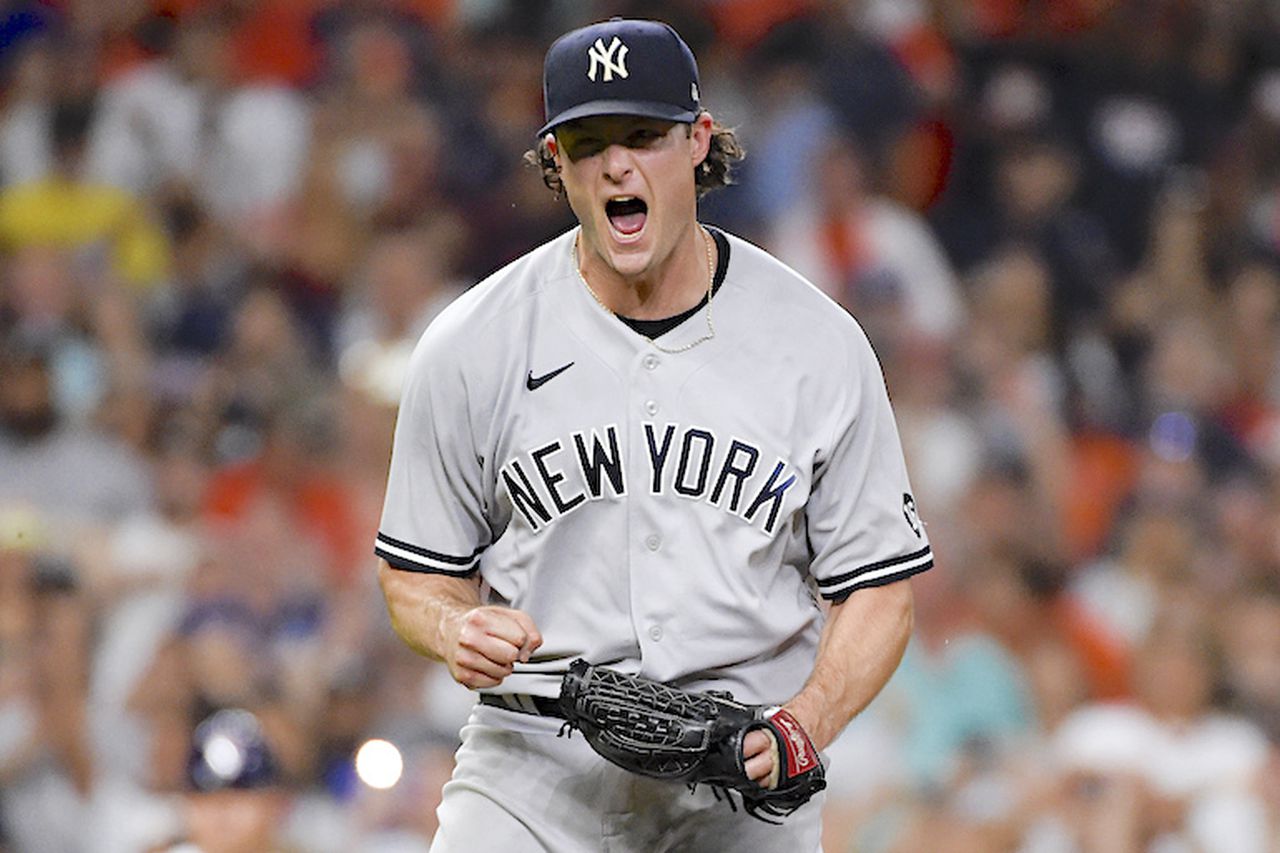 The cold winter of discontent that placed the baseball season in jeopardy is behind us. It's now spring, the grass is green, the baselines are chalked, we're ready for baseball and a look ahead to the potential postseason award winners.
American League MVP
Shohei Ohtani (+375)

Mike Trout (+450)

Vladimir Guerrero Jr. (+450)

Wander Franco (+2000)
Almost everyone agrees that, at the outset, it's a three-man race between Los Angeles Angels' teammates Shohei Ohtani and Mike Trout, and the Toronto Blue Jays' Vladimir Guerrero, Jr. The last of those three challenged for the triple crown in 2021.
They're the three shortest-priced propositions, according to MLB odds.
Trout is always in the mix, while Guerrero Jr. could be for the next 15 years. However, there are questions about Ohtani, who had a season for the ages. Can he again have comparable numbers? Also, is Tampa Bay's Wander Franco ready to be the superstar-in-waiting?
National League MVP
Juan Soto (+350)

Ronald Acuna Jr. (+800)

Bryce Harper (+1000)

Freddie Freeman (+1200)

Mookie Betts (+1200)
Philadelphia's Bryce Harper won his second MVP award last season, ahead of Washington's Juan Soto. Soto, just 23 years old, is the favorite coming into the season. Atlanta's Ronald Acuna, Jr. had his season cut short in 2021, but in just 82 games, he hit 24 home runs.
New Los Angeles Dodger teammates Freddie Freeman and Mookie Betts both have MVP awards in their cabinets. They complete the top five in early odds.
American League Cy Young
Gerrit Cole (+400)

Shane Bieber (+600)

Robbie Ray (+900)

Lucas Giolito (+1000)
Toronto's left-hander Robbie Ray won the Cy Young last season, getting 29 of the 30 first-place votes. Now that he's in Seattle, he's likely to get less run support and fewer wins.
The man Ray beat out in 2021 is New York's Gerrit Cole, the latter the betting favorite at this juncture.
Cleveland's Shane Bieber was the 2020 winner, while Chicago's Lucas Giolito finished in the top-10 in voting in both 2019 and 2020.
National League Cy Young
Max Scherzer (+700)

Corbin Burnes (+700)

Walker Buehler (+700)

Brandon Woodruff (+1000)

Zack Wheeler (+1000)
Milwaukee Brewers' right-hander Corbin Burnes won an ERA title and the Cy Young last season, the first season he'd ever made more than 10 starts. However, the favorite to win this season's award is the richest man in baseball, Max Scherzer of the New York Mets. Scherzer will make $43.3 million this season. After pitching 179 innings last season, that's $80,689 per out. 
Philadelphia's Zack Wheeler narrowly missed out on the award last year, finishing second but tying Burnes with 12 first-place votes. Walker Buehler of the Los Angeles Dodgers 0finished fourth in the voting, with Milwaukee's Brandon Woodruff fifth.
Buehler, Burnes and Scherzer are all getting their share of support in the early market.    
American League Rookie of the Year
Bobby Witt Jr. (+325)

Spencer Torkelson (+375)

Adley Rutschman (+500)

Julio Rodriguez (+600)
Kansas City's Bobby Witt Jr. was the second overall pick in the 2019 draft, and last season in the minors, he hit 35 doubles and 33 home runs. He's an electric star and a the favorite to win the A.L. Rookie of the Year, according to MLB odds.
Detroit's Spencer Torkelson was the first overall selection in 2020, and he's expected to make an immediate impact this season. Also, the Julio Rodriguez era is beginning in Seattle.
Baltimore's Adley Rutschman, the man taken ahead of Witt in 2019, is now working his way back from injury, but will eventually become the starting catcher for the Orioles.
National League Rookie of the Year
Seiya Suzuki (+400)

Oneal Cruz (+400)

Bryson Stott (+800)

Hunter Greene (+900)

C.J. Abrams (+1000)
Technically a rookie, the favorite to win the award in the N.L. is Chicago's Seiya Suzuki, the prized international prospect signed by the Cubs for $85 million. Last season, playing for the Hiroshima Carp, he hit 38 home runs.
Pittsburgh has been counting the days until the debut of 6-foot-7 shortstop Oneal Cruz. It was nearly five years ago that Cincinnati's Hunter Greene was drafted. Now, after injuries and a season lost to COVID, the right-hander is ready to make his debut in the bigs.
And an interesting note on San  Diego's C.J. Abrams. A month ago, he was at 50-1 odds (+5000). However, the injury to Fernando Tatis Jr. has opened the door to Abrams playing every day at shortstop.