Top 5 Sleepers in the 2022 NFL Draft
April 9, 2022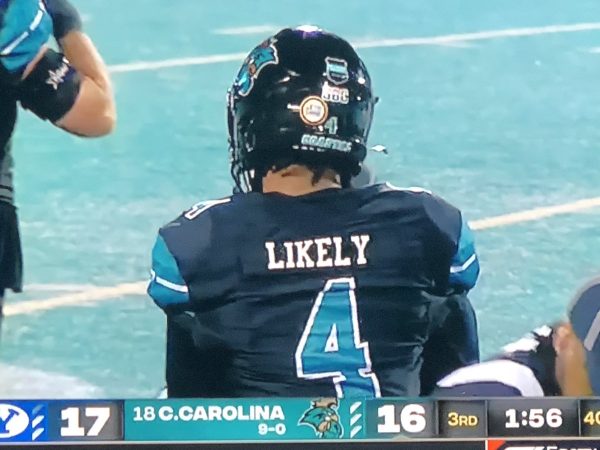 The NFL Draft is just a few weeks away and while pundits focus on who will go No. 1 overall and which quarterback will be the first selected, there are a number of other players out there just hoping to hear their name called. Among the 250-plus that will achieve a lifelong dream, here are a handful that are the top sleepers in the 2022 NFL draft.
Isiah Likely TE, Coastal Carolina
Likely is not the body type of a Travis Kelce or a Rob Gronkowksi, but he's close and he is an elite pass catcher. At 6-4 and 248 pounds, the former Coastal Carolina tight end doesn't have blazing speed (4.8 in the 40), but he's fast enough and adept enough at running pass routes.
He has an extensive route tree and makes catches like a wide receiver. He is especially good in traffic and makes difficult catches look easy. For the Chanticleers last season, Likely caught 59 passes for 912 yards (an average of 15.2 yards per catch). While not as big as some of the elite tight ends in the game right now, Likely is still an effective blocker. He will make teams pay for passing him over in the middle rounds of the draft.
Tyler Allgeier RB, BYU
Big and physical, Allgeier can do it all. He posted good numbers at the NFL combine and his pro day. At 5-11 and 220 pounds, he has the typical NFL running back body. His 4.65 time in the 40-yard dash isn't an eye opener, but he's got enough speed to play on Sundays. 
A former walk-on, Allgeier rushed for over 1,600 yards last year averaging 5.8 yards per carry. He also caught 28 passes and he scored 23 touchdowns for the Cougars last season. Allgeier can catch, block, and could be a solid special teams player as well. 
Calvin Austin WR, Memphis
At 5-8 and 170 pounds, Austin isn't very big, but sometimes good things come in small packages. With the way Tyreek Hill made such a splash in the NFL, there are teams out there that will find a way to utilize Austin's speed.
At the NFL Combine, Austin clocked a 4.32 40-yard dash and recorded a 39-inch vertical jump. He is extremely explosive and dominated at the Senior Bowl. He received the highest grade of all wide receivers in practice and his elite route running skills more than make up for his lack of size.
Cordell Volson OT, North Dakota State
Bison players have been put on the radar ever since the drafting of Carson Wentz and Trey Lance. Volson is a 6-6, 315-pound offensive tackle who excelled during the Shrine Bowl. Of his first 49 pass blocking reps during Shrine Bowl week, he lost just twice and graded out at 99.9 in pass blocking.
In 974 pass blocking snaps at North Dakota State, Volson allowed just 15 QB pressures and zero sacks. He moves well and will be a steal for a team in the middle rounds of the draft.
Mario Goodrich CB, Clemson
Goodrich may be the most underrated player in the entire draft. He was the ACC's most valuable cornerback with two interceptions and seven pass break ups last season. He did not allow a touchdown all season and his name might not have come up while watching the Tigers because opponents didn't dare throw his way.
He's a bit on the thin side at 6-0 and 186 pounds. Goodrich's 40 time of 4.52 doesn't really open any eyes, but he just simply gets the job done. He's physical, instinctive, and he was a lockdown player at this year's Senior Bowl.