Who Will Be The First WR Selected in the 2022 NFL Draft?
April 13, 2022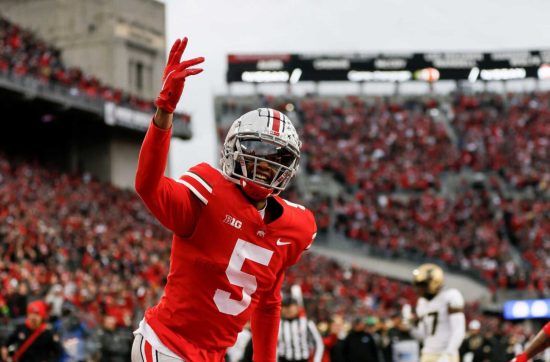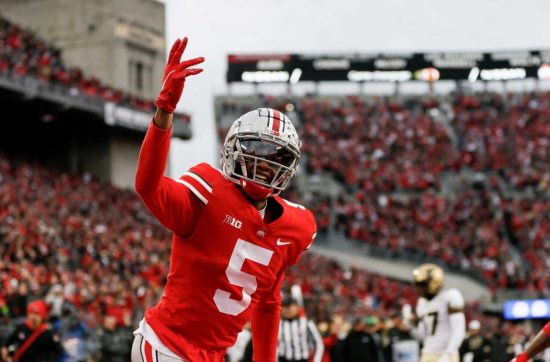 A year ago, three wide receivers went among the first ten selections in the 2021 NFL draft. The talent is not the same as last year, but there are a handful of receivers at the top of the class that could be gone by No. 10.
Last year, it was LSU WR Ja'Marr Chase who was the first selected. He reunited with his college teammate QB Joe Burrow in Cincinnati. Chase went on to become the 2021 NFL Offensive Rookie of the Year. Is there a wide receiver like that in this year's class? Time will tell, but these are the top candidates to be the first wide receiver picked in the 2022 NFL draft.
The Favorite
Ohio State WR Garrett Wilson was often overlooked since the Buckeyes receiving corps has been loaded recently. His teammate, Chris Olave, is also among those that could go first in this draft. Wilson may be the most complete receiver of all 2022 prospects. 
He's not the biggest guy at 6-feet and 189 pounds. He's fast – 4.38 in the 40-yard dash – but not the fastest among 2022 receiver prospects. What he is though is a polished route runner who can move around an offense to make plays. Think Deebo Samuel in San Francisco. That's the type of guy Wilson could be and that is why he is the overall favorite to go first among his position. Wilson is the betting favorite at +125 at top online sportsbooks.
London Falling
If not for a late-season ankle injury, London would likely be the overall favorite to be the first receiver off the board. London is big at 6-4 and 220 pounds. He suffered a broken ankle late in the 2021 season and has not run a 40 yet. 
He's got enough speed and his size is what teams covet. At USC last season, London caught 88 balls for 1,084 yards and won the Pac-12 Offensive Player of the Year award. He even suited up for nationally ranked USC basketball during the 2019-20 season. He's got size, speed, and athleticism. London is given +130 odds to be the first WR picked.
Watch Out
An injury also hurt Alabama WR Jameson Williams' draft stock. Williams suffered a torn ACL in the CFP national championship game against Georgia. It is very likely that Williams is the most explosive wide receiver in this draft. 
Remember, he went to Ohio State to begin his career playing with Wilson and Olave. Williams played in all 14 games his freshman season but decided to transfer to the Crimson Tide. He is 6-2 and right around 190 pounds with excellent speed and pass catching ability. Before his injury, Williams had caught 79 passes for 1,572 yards and 15 touchdowns. The injury is why he is listed at +400 and it's the reason why teams may shy away from choosing him early.
Sleepers
On paper, Olave is the mirror image of Wilson. He stands 6-1 and weighs 189 pounds. He's a little on the lean side, but he ran a 4.38 40-yard dash at the combine. For most of their careers at Ohio State, Olave was the guy that overshadowed Wilson. Now, with some questions about a limited route tree and some strength issues, the roles have reversed. Wilson is given +1800 odds to be the first WR picked this year.
The only guy with a shot at being the first wide receiver taken is Arkansas's Treylon Burks. He's big at 6-3 and 225 pounds. Burks was a first-team All-SEC pick in 2021 with 66 catches for 1,104 yards and 11 touchdowns. He's got huge hands and is a powerful player in the mold of Tennessee's A.J. Brown. Burks is given +1200 odds to be the first receiver selected.