The Biggest Draft Busts of All-Time
April 21, 2022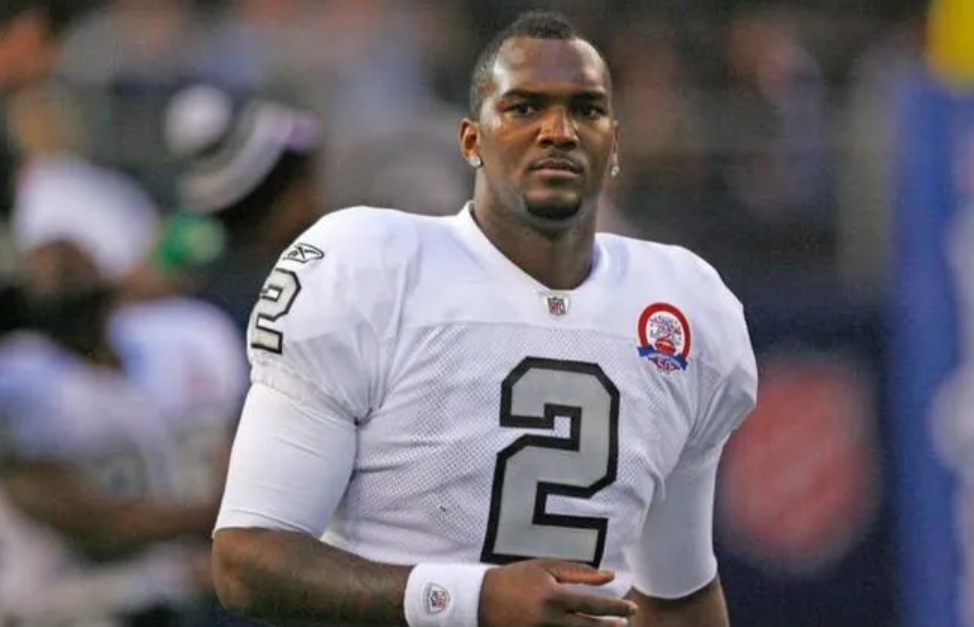 With the 2022 NFL Draft now just a week away, it's time to take a look back at what makes the annual selection of college players so difficult. Sometimes, teams swing for the fences and come up empty. There is a long history of draft picks that simply never pan out. Some of those picks are much worse than others. Here is a look at the biggest draft busts of all-time.
ISAIAH WILSON OT, TITANS
What's that? You never heard of Wilson? That's okay. No one really has. If you are a fan of the Tennessee Titans, you might be aware of one of the worst picks the franchise ever made. Wilson was the 29th pick in the first round of the 2020 draft.
Wilson played a whopping total of four snaps for the Titans before being traded Miami for a seventh-round draft pick. Three days after the trade, the Dolphins waived him for showing up late for his physical and missing two workouts. The Giants added Wilson to their practice squad last September. He was released in January of this year.
BRIAN BOSWORTH LB, SEAHAWKS
Everyone remembers the Boz, right? He was an eccentric, loud linebacker for Barry Switzer at Oklahoma in the 1980s. Seattle thought so highly of him, they selected him in the 1987 supplemental draft after the Boz had been kicked out of Oklahoma for a number of reasons. 
The Seahawks gave him a 10-year contract worth $11 million (a big deal at that time), but the former two-time Butkus Award winner, was out of the NFL by 1989. He also was famously trucked by Bo Jackson.
CHARLES ROGERS WR, LIONS
Oh, those Detroit Lions. Rogers was a can't-miss prospect out of Michigan State, just a few hours from the Motor City. He had two strong seasons for the Spartans and then impressed at the NFL combine where he measured 6-3, 205 pounds, and ran a 4.4 40-yard dash. 
Rogers would have off-field issues as well as some injuries that contributed to his three-year, 15-game NFL career. There certainly have been worse picks than Rogers, but Detroit took him at No. 2…ahead of seven-time Pro Bowl and five-time All-Pro WR Andre Johnson.
TRENT RICHARDSON RB, BROWNS
Richardson might be the worst draft pick ever made in the history of the NFL. Cleveland gave up a first-round pick and several late-round picks just to move up to pick Richardson at No. 3 in the 2011 NFL draft. He did rush for 950 yards as a rookie, but from there on it was all downhill.
Two games into the 2013 season, Richardson was traded to Indianapolis. The Colts gave up – you guessed it – a first-round draft pick in order to acquire Richardson who would go on to rush for 977 yards in 29 games. For his career, Richardson averaged 3.3 yards per attempt. Two teams spent a first –round draft pick in order to obtain Richardson. The return on the investment was not what either team expected.
THE GREAT QB BUST
Quarterback is, of course, the most important position in football. Every year it seems that NFL teams are searching for that franchise quarterback. It's a numbers game for sure. Every now and then teams find that Tom Brady in the sixth round and sometimes they hit it with a Justin Herbert or Josh Allen in the first round.
Too often though, teams gamble and miss badly on first-round quarterbacks. Take Johnny Manziel, for example. Remember when Indianapolis gave Cleveland a first-round pick for Richardson? Yeah, that pick was used to take Manziel in Round 1 of the 2014 draft. Manziel was a head-case who started eight games and threw an equal number of touchdowns (7) and interceptions (7). 
The 1999 NFL draft brought us two busts at quarterback. Tim Couch set all kinds of records running the Air Raid at Kentucky. He was the first overall pick going to Cleveland where he would play five seasons and go 22-37 as a starter.
At pick No. 3 that year, the Bengals took Oregon QB Akili Smith. As a rookie, Smith threw six picks in 153 attempts. He never amounted to much and finished his four-year NFL career with five touchdowns and 13 interceptions. His career completion percentage was just 46.6. 
What makes Couch and Smith look even worse is the rest of the 1999 draft's top ten. Edgerrin James and Champ Bailey are in the Hall of Fame and Donovan McNabb, selected No. 2 overall, was a six-time Pro Bowl QB with Philadelphia.
The two biggest QB busts – and overall busts – of all-time are JaMarcus Russell and Ryan Leaf. Russell was coveted for his size and arm strength. He was 6-6 and weighed 260 pounds. His weight would become an issue. He missed all of training camp due to a contract dispute. He threw two touchdowns as a rookie. He flashed a glimmer of hope in his second season, but his final campaign in 2009 saw him throw three touchdowns and 11 interceptions. He was out of the league after just three seasons despite signing a six-year contract. His passer rating of 50 in 2009 was the lowest by a starting quarterback in the NFL in over a decade.
Leaf was the No. 2 pick in the 1998 draft. Remember, it was the Colts that had the first pick that year. They took Peyton Manning. The Chargers ended up with Leaf who would attempt 245 passes as a rookie, throw 15 interceptions, and just two touchdowns. The rest of Leaf's short NFL career got even worse. He and Russell are considered by many to be the two biggest draft busts of all-time.