College Football's New Gap Year
May 12, 2022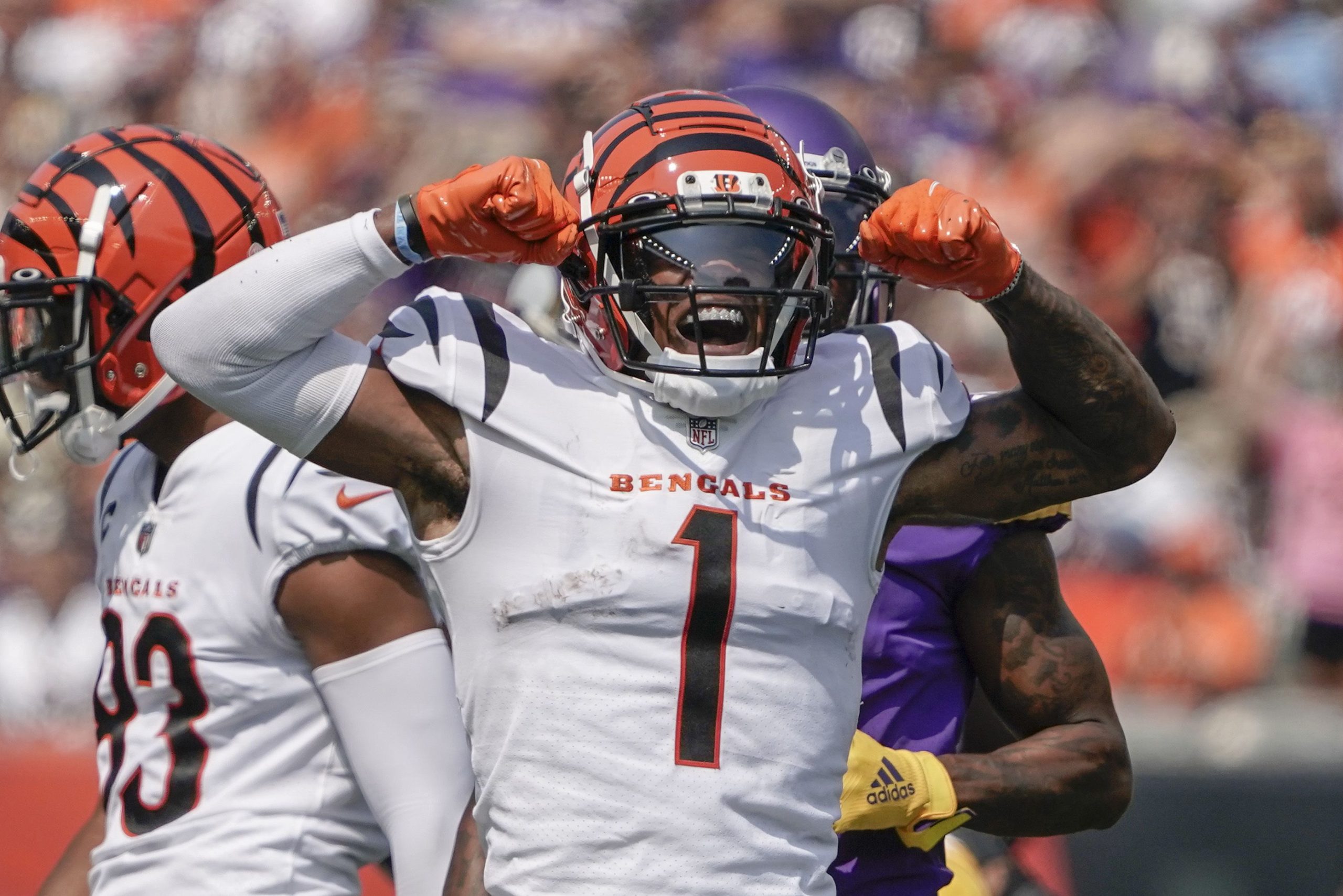 It will soon become college football's newest trend. Remember Ja'Marr Chase? Micah Parsons? The two have a number of things in common. One is they both opted out of what would have been each player's final year of college football. Instead, both Chase and Parsons spent the time preparing for the NFL and its annual draft. 
The other thing they have in common? They were the NFL's Offensive and Defensive Rookies of the Year in 2021. 
The New Blueprint
To be eligible for the NFL draft, a player must have been out of high school for at least three years and must have used up his college eligibility before the start of the next college football season. Underclassmen and players that have used up their eligibility can request approval from the NFL to enter the draft early.
Knowing the NFL rules concerning the draft, future players can enter the draft after their junior season of college football. For players that redshirt a year, they can enter the draft after their redshirt sophomore season since they will have been out of high school for three years.
Two years ago, the coronavirus caused a large number of players to opt out of the season. Two of those players were Chase and Parsons. Chase was selected No. 5 in the draft by Cincinnati and Parsons went at No. 12 to Dallas. Little did they know what they did may become the norm for star college players in the future.
NIL & Injuries
With new NCAA rules allowing college athletes to earn money for the use of their name, image, or likeness; college sports will probably never be the same. It may also change the course of future NFL players' college careers.
Imagine you are a projected top NFL draft pick like Chase or Parsons. For the record, as the No. 5 pick in the 2021 draft Chase signed a four-year contract worth a total of $30.8 million. The contract is fully guaranteed. So is Parsons' four-year, $17.1 million deal. 
If you have played at least one very successful college football season – Chase had 84 catches for 1,780 yards and 20 touchdowns earning First Team All-SEC, All-American, and Biletnikoff Award – why take the risk of playing that third season (or second for redshirts)? While many players opted out of the 2020 season because of COVID, Chase actually opted out because his agents convinced him to sit out so as not get injured.
So what does NIL have to do with all of this? In 2013, it was reported that a number of people had encouraged No. 1 draft pick Jadeveon Clowney to skip his junior (third) season. He didn't, but imagine if he would have had an NIL deal. Alabama QB Bryce Young has a number of NIL deals – CashApp is one – that pay him roughly $800,000. Quinn Ewers, who went to Ohio State and has now transferred to Texas, signed a deal with GT Sports Marketing worth $1.4 million. 
NFL Draft Prep
Now, imagine you have some NIL money in your bank account. You just finished your second season of college football. Think of Chase's or even Clowney's sophomore season. You are projected to be a first-round draft pick. Would you sacrifice a college football season to earn a guaranteed contract worth anywhere from $11 to $37 million? Would you do it if you had some financial stability?
Absolutely, and now top players will have the financial positions to do so. There is a cost for NFL draft prep. For Chase who trained with EXOS, he spent $30,000 to train for six months. The return on investment seems to be pretty clear. That is why the new trend in college football – like it or not – is seeing star players take what amounts to college football's version of a gap year.