Early MLB MVP Awards Watch
May 21, 2022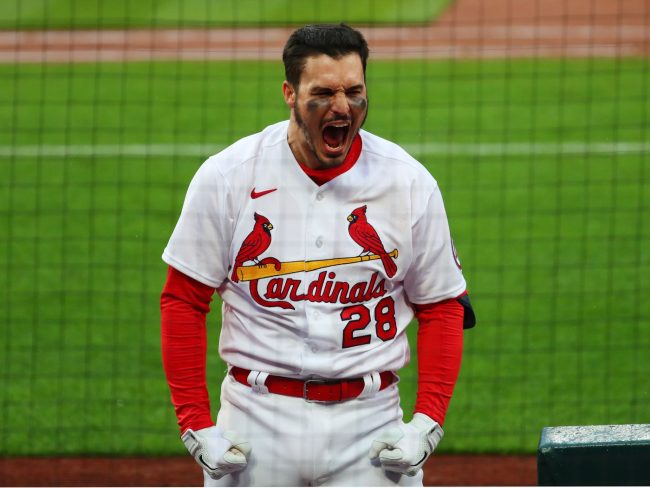 We're a month into the 2022 Major League Baseball season and already some of the game's stars are separating themselves in the MVP races. In the National League race, San Diego's Manny Machado is making a strong case as to why he should be the MVP. In the American League, it's reigning MVP Shohei Ohtani leading the pack once again. Neither Machado nor Ohtani is safe though as a number of other stars are hot on their tails.
Machado Leads the Pack
Who would have thought Machado would be the front-runner in the race for the NL MVP? With young star Fernando Tatis Jr. out of the San Diego lineup, Machado has easily made up for it. The Padres third baseman is batting .355, which is second in the majors. Machado has seven home runs and 23 RBIs and San Diego is just a game and a half behind the Dodgers in the NL West Division race. So far, Machado is the favorite at +350 to win the NL MVP at top sportsbooks. 
Arenado Finds Groove in St. Louis
For St. Louis's Nolan Arenado (+500), there is a lot on the line. It's a contract year and he is definitely adding to his value. The Cardinals third baseman is off to a great start in 2022. He's batting .297 with nine home runs and 31 RBIs. His defense has been outstanding and he's playing more like the star he was in Colorado. Arenado is one of the big reasons why the Cardinals are four games behind Milwaukee in the NL Central Division race.
Best of the Rest in the NL
Washington's Juan Soto (+800) was the favorite coming into the season, but he's stuck in one of the most underwhelming lineups in baseball. Soto is hitting .250 with eight home runs and 11 RBIs. Those numbers aren't quite in line with the rest of pack, but Soto is definitely a talent.
Bryce Harper (+1000) suffered a torn UCL and cannot throw for at least six weeks. The new universal DH rule will save Harper's season. He can still hit for the Phillies and he is still proving why he is one of the game's best. He's batting .305 so far this season and Harper has nine home runs and 27 RBIs. 
Former NL MVP Freddie Freeman (+1200) and his former teammate in Atlanta Ronald Acuna Jr. (+1200) are also in the race.
Judge Rules on MVP
The Yankees Aaron Judge (+450) is absolutely crushing the ball. The former AL Rookie of the Year is batting .306 and has a MLB-high 14 home runs. He's tied for fifth in RBIs with 30 and Judge has the third-best OPS in the majors at 1.045. 
If Judge somehow continues on his torrid pace, he would hit 65 homers. Look at his last week as an example of what he is capable. In six games last week, Judge went 9-for-23. He hit four home runs and had a double. He knocked in eight runs and also reached base on four walks. A 60-plus homer, .300-plus batting average, and a 100-plus RBI season would be hard to pass up for the AL MVP.
Ohtani Not the Only Angel in the Mix
Ohtani isn't the only Angel off to a good start in 2022. Ohtani is 3-2 on the mound so far this season with an ERA of 2.82. At the plate, he's hitting .253 with eight home runs and 27 RBIs. Ohtani remains the overall favorite to repeat as AL MVP at +210. His teammate, former three-time AL MVP Mike Trout, is also enjoying an MVP-caliber season. Trout is batting .320 with 11 home runs, 23 RBIs, and 10 doubles. He is given +475 odds to win a fourth MVP.
There's still one more Angel in the MVP mix. Taylor Ward leads the majors with a .375 batting average. The Angels RF has nine homers and 23 RBIs. He leads the majors with an OPS of 1.209. Sustaining that number will be difficult, but Ward is a longshot to win the AL MVP at +6500. 
Best of the Rest in the AL
Vladimir Guerrero Jr. (+800) led the majors in homers last year and is hitting .284 with seven dingers and 21 RBIs so far. Jose Ramirez (+1500) has been among the MLB leaders in both homers (eight) and RBIs (34) for most of the season.
Houston's Yordan Alvarez (+2200 at top rated sportsbooks) is off to a strong start in 2022. He's only hitting .248, but he has 12 home runs so far. He's on pace to hit 57 for the season for an Astros team that has played in the last five straight AL pennant championships.