Odds on 1st Pick in NBA Draft
May 26, 2022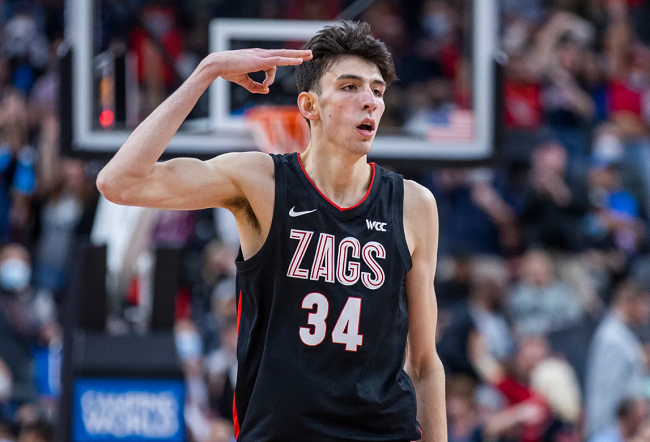 The 2022 NBA Draft finally returns to its traditional format and calendar position. The draft will take place on June 23 at the Barclay's Center in Brooklyn. The Orlando Magic won the draft lottery and will select first. This year's draft will consist of 58 picks instead of the normal 60. Milwaukee and Miami each were docked a second-round pick for breaking the league's tampering rules during free agency.
There has been plenty of talk about the first pick. This year's draft has more than one potential first pick unlike some drafts of the past. In 2019, for example, no matter which team picked first the consensus was that Zion Williamson was going No. 1 (he did). There are three players in this year's draft worthy of the top pick. So, who will go first?
The Favorite – Jabari Smith
Smith was one of the big reasons why Auburn spent so much time at No. 1 in the college basketball rankings last season. Smith is a 6-10 shooter who plays with great energy and can play both the 3 and the 4. He still needs to develop some, but he scored 16.9 points a game and averaged 7.4 rebounds for the Tigers last season. Smith is the overall favorite at -180 to go first in this year's draft at top sportsbooks. 
Smith is a solid defender who would fit in nicely with Orlando's young lineup. The Magic will get Jonathan Isaac back too next season. Smith could be the player that makes Orlando relevant again.
Reunited
Orlando could also go for 7-footer Chet Holmgren, who is the new modern center. Centers are undervalued these days, but the last two league MVPs were won by Denver's Nikola Jokic. Philadelphia center Joel Embiid was the runner-up.
Holmgren can handle the ball like a point guard, he can shoot threes, and he can play in the post. Yes, he'll need to gain some weight, but Holmgren is probably the most talented player in this draft. He averaged 14.1 points and 9.9 rebounds a game for Gonzaga last season. 
Drafting Holmgren, who is given +190 odds to go first, would reunite the 7-footer with one of his best friends – Orlando guard Jalen Suggs. Suggs also played at Gonzaga though not with Holmgren. The two have played together since middle school and both played at Minnehaha Academy in Minnesota. 
The Safe Pick
Paolo Banchero was the No. 1 prospect in his recruiting class and took his talents to Duke where he wound up a consensus second-team All-American and the ACC's Rookie of the Year. Banchero averaged 17.2 points, 7.8 rebounds, and 3.2 assists per game as a freshman for the Blue Devils. 
At 6-10 and 250 pounds, Banchero has the body and skills to make an immediate impact in the NBA. He's a stretch 4 that can shoot the three and defend in the paint or on the perimeter. Banchero would be a safe pick because he is likely the most NBA-ready of the top three players in the draft. Still, he's more of a longshot at +900 to go first.
The Rest
No other prospect is given odds better than +1000. In fact, the next two players on the board – Shaedon Sharpe and Jaden Ivey – are both given +10000 odds. Sharpe is a 6-6 athlete who enrolled at Kentucky in January but never played a minute to protect his top-10 draft status. Ivey is a 6-4 point guard who can attack the rim and shoot from outside. The only other prospect that would even generate any discussion at No. 1 is Iowa's Keegan Murray. At 6-8, he can do it all. His skill set – he can shoot threes and defend the perimeter – fits perfectly in today's NBA. Murray is given +20000 odds to go No. 1 at online bitcoin betting sites.