BetOnline's Biggest Super Bowl 57 Futures Liabilities
June 18, 2022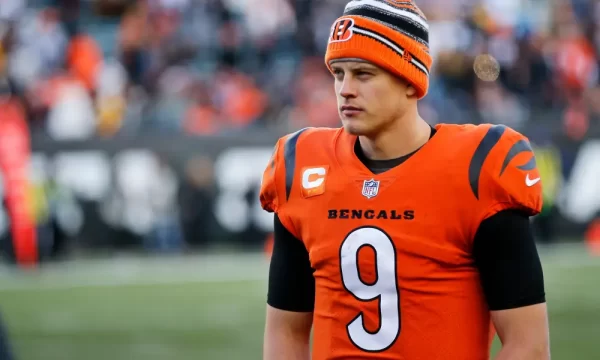 Its never too early to look at the Super Bowl odds. Its a good way to see how the oddsmakers are judging each team. Luckily, because of reports like these, you can also see how the public is reacting to these odds as well.
Our friends over at BetOnline.ag, one of – if the not the – largest online sportsbooks in the world, have shared their top exposures. It's safe to say that it any one of these eight teams win, the Super Bowl will be a disappointment for the folks at B.O.
Below the list you can see the current Super Bowl 57 odds as posted by BetOnline.ag
Top Bet Teams to Win Super Bowl 57 at BetOnline
1. LA Chargers 11-1
2. NY Jets 100-1
3. New Orleans 50-1
4. Cincinnati 18-1
5. Miami Dolphins 33-1
6. Minnesota 40-1
7. Philadelphia 33-1
8. LV Raiders 28-1
Analysis
It seems pretty apparent some of these are just homer favorites to cities with a massive population. I mean, the Jets? That is a N.Y. homer bet all day long.
The Dolphins at 33-1 are actual good value as they have added some very good pieces to a team that has finished with a winning record the last two seasons.
New Orleans is actually pretty solid at 50-1. They are getting Jameis Winston back and this will probably be a career year for him. Will they win it all? Probably not. But the payout is so high why not throw a little scratch on it?
The Bengals are a good bet at 18-1. The kid at QB is a winner. They are coming off a disappointing Super Bowl loss and there is a chance they make a repeat appearance.
Super Bowl 57 Odds
from BetOnline
| Team | Odds |
| --- | --- |
| Buffalo Bills | +650 |
| Tampa Bay Buccaneers | +850 |
| Kansas City Chiefs | +950 |
| Los Angeles Chargers | +1000 |
| Green Bay Packers | +1200 |
| Los Angeles Rams | +1200 |
| Cincinnati Bengals | +1800 |
| San Francisco 49ers | +1800 |
| Denver Broncos | +2000 |
| Baltimore Ravens | +2200 |
| Dallas Cowboys | +2200 |
| Cleveland Browns | +2500 |
| Las Vegas Raiders | +2800 |
| Tennessee Titans | +2800 |
| Indianapolis Colts | +3000 |
| Miami Dolphins | +3300 |
| Philadelphia Eagles | +3300 |
| Arizona Cardinals | +3500 |
| Minnesota Vikings | +4000 |
| New England Patriots | +4000 |
| New Orleans Saints | +5000 |
| Pittsburgh Steelers | +8000 |
| Seattle Seahawks | +8000 |
| Washington Commanders | +8000 |
| New York Jets | +10000 |
| Carolina Panthers | +12500 |
| Chicago Bears | +12500 |
| Jacksonville Jaguars | +12500 |
| New York Giants | +12500 |
| Atlanta Falcons | +15000 |
| Detroit Lions | +15000 |
| Houston Texans | +25000 |