Biggest MLB All-Star Game Snubs 2022
July 14, 2022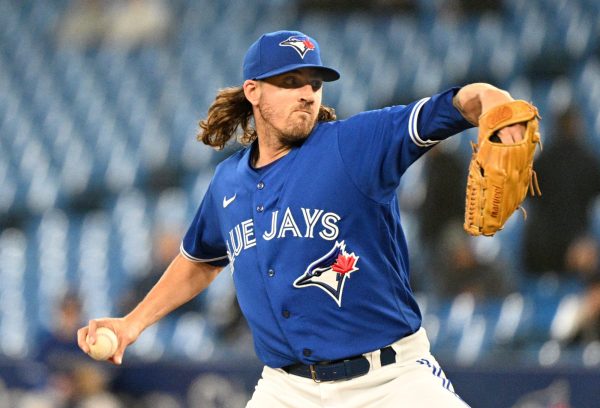 The 2022 MLB All-Star game is set for Tuesday, July 19, at Dodger Stadium in Los Angeles. The starting lineups have been announced as have the pitchers and reserves that were added to each league's rosters. The only thing left is to take a look at a number of players who were deserving of a trip to L.A., but for one reason or another will stay home for this All-Star break. Here are the biggest MLB All-Star game snubs in 2022.
Starting Pitchers
Dylan Cease leads MLB in strikeouts and his K/9 rate is also tops in baseball. He is right behind leader Shane McClanahan (36 percent) in strikeout percentage at 34.3 percent. He's 8-4 with a 2.30 ERA, which is fourth-best in the AL. The three guys ahead of him – McClanahan, Justin Verlander, and Alek Manoah – are all All-Stars.
Toronto's Kevin Gausman has a 2.86 ERA and a 10.2 K/9 rate, but he is 6-6. That isn't his fault. His strikeout rate (27 percent) is fifth-best in the AL and he has the league's second-lowest walk rate (4.3 percent). 
Zack Wheeler was the runner-up in last year's NL Cy Young voting. The Phillies ace is 8-4 with a 2.46 ERA and he is once again among the MLB leaders in strikeouts. Both Wheeler and Gausman were snubbed along with San Francisco's Carlos Rodon who has similar numbers. Rodon is 8-5 with a 2.70 ERA and an 11.2 K/9 rate.
Relief Pitcher
The Yankees Clay Holmes was absolutely deserving of his trip to the All-Star game, but you could argue that teammate Michael King should be there too. Only four AL pitchers have a better strikeout rate than King (34.3 percent) and his fWAR is the same as Holmes (1.5). King's ERA is 2.33 and of his 20 runners inherited, only three have scored. 
The Angels Other Star
Unfortunately, Taylor Ward plays for the Angels and in the shadow of stars Shohei Ohtani and Mike Trout. Ward was also out of the lineup for a spell, but his numbers are outstanding. He led the majors in OPS for a stretch and his current .920 OPS and 162 wRC+ ranks behind only Trout, Aaron Judge and Yordan Alvarez among MLB outfielders.
Ward is batting .301 with a .393 on-base percentage, and a .527 slugging percentage. He also has 12 home runs and 34 RBIs. In most seasons, that would be enough to warrant an All-Star slot.
First Basemen Out
Seattle's Ty France had the second-most votes among AL first basemen to start the ASG. He lost out to Toronto's Vladimir Guerrero Jr. in the second phase of the voting. Mariners' rookie Julio Rodriguez made the AL roster, but France did not. Even though he leads all AL first basemen with a .851 and .310 batting average, France will remain at home over the All-Star break. 
Washington's Josh Bell just happens to play the same position as Paul Goldschmidt and Pete Alonso. Both of those guys are in while Bell is not. He is batting .308 with 12 homers. He has a 13.3 strikeout rate and his slash line is .308/.389/.497. Bell is also a switch hitter with a .892 OPS against right-handers and a .876 OPS against lefties.
All-Star Infielders
St. Louis SS Tommy Edman made the switch to shortstop from second base and has delivered a Gold Glove performance. That defense and his WAR should have been enough for an All-Star nod, but they weren't.
Braves 3B Austin Riley is equally as deserving. Like Bell, he happens to play at a loaded position with guys like Manny Machado and Nolan Arenado. Riley has more home runs – 24 – than either of those two and he's batting .282. Riley has 57 RBI and his .907 OPS ranks eighth in the majors, just one spot below Machado (.908).