Betting the NFL's Second Half
August 13, 2022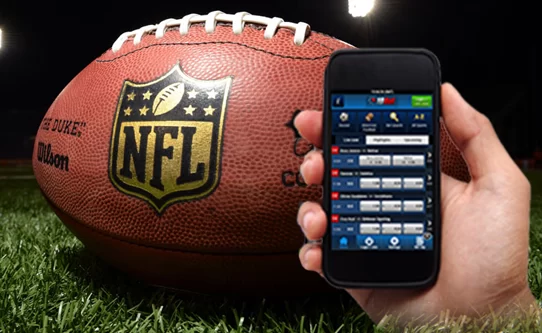 If you are an NFL bettor and have never dabbled in the second half markets, you should. Sportsbooks are at a big disadvantage when it comes to setting lines and odds for the second half of NFL games. Smarter bettors will find the inefficiencies in second half markets and exploit them.
The key to winning NFL 2nd half bets is simply understanding how they all work. Armed with some knowledge of what to look for, NFL bettors can find some great value betting the NFL's second half.
Setting Second Half Odds
As soon as the first half of an NFL game ends, sportsbooks immediately begin working on establishing their second half odds and lines. What makes it difficult for oddsmakers is the limited amount of time they have to work with.
NFL rules mandate a 13-minute halftime. With some short delays on either end of the halftime, sportsbooks might get 15 minutes at the most to post all their second half odds and lines. With a large number of games on the schedule, it's more likely that a mistake will be made somewhere. That's where the smart bettor can pounce.
Large Second Half Underdogs
One strategy that NFL bettors can use in the second half is to look for large second half underdogs. In this case, large would mean an underdog of seven or more points (+7). Since 2003, underdogs as a whole win about 50 percent of the time (1631-1628-115). That's kind of expected. 
If you break it down further, you will find that large second half underdogs (+7 or greater) offer some betting value. Since 2005, this group is 147-98-25 ATS for a winning percentage of 60 percent. It should make sense too. Covering a touchdown spread is hard enough in an entire game. Covering +7 in a half is even harder.
Favorites Losing at Halftime
Another second half strategy is to target big pregame favorites that are losing at the half. The pregame favorite needs to be favored by at least 10 points. Since 2005, these favorites have been very good against the second half spread. 
Pregame favorites of 10 or more points tied or down at the half are 59-48-3 (55.1%) ATS in the second half. This makes sense too. Big favorites are typically very good teams that make great halftime adjustments. This is an even better bet in the postseason where the numbers are 38-25-3 for a winning percentage over 60 percent. 
Big Halftime Leads
NFL bettors have all seen the big halftime lead. That would be one of 14 points or more. The prevailing thought is that the winning team cruises a bit and doesn't play as well in the second half. That would be the wrong thought.
Teams with 14-point-plus halftime leads usually keep pounding their opponents in the second half. Since 2003, these teams are 425-354-17 ATS in the second half. With a winning percentage of 55 percent, teams with at least a 14-point lead at the half are usually undervalued in the second half. Keep that and the rest of these simple strategies in mind as you bet in the NFL second half markets.