BetAnySports 2022 Bonus Offer – Low Vig – Cash Bonus
August 29, 2022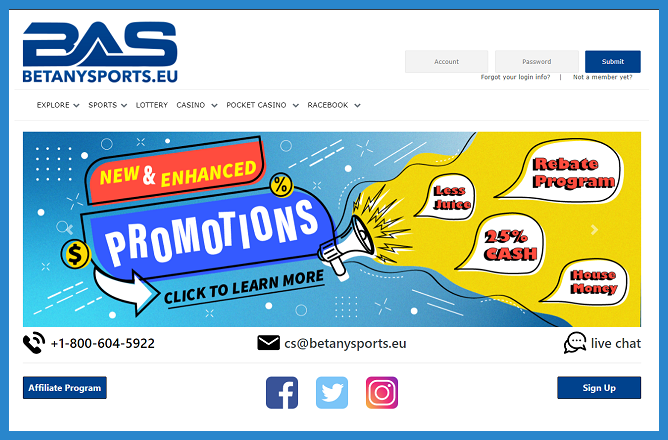 The college football "lite" season kicked off with a handful of games this past weekend but the full slate of games begin this coming weekend. NFL kicks off a week from Thursday. Now is the time to load your account and take advantage of the best bonuses sportsbooks have to offer.
Realistically you want to front load your account to get the biggest bonus amount possible. If you bankroll is larger than 2 grand you can mix and match sportsbooks to get the most bang for your buck. BetAnySports.eu is an A+ rated sportsbook here at SBA. They have a clean easy-to-use website, solid lines and fast payouts. They are offering a bonus where you can get up to an extra 500 bucks cash money.
Below we have listed the various perks to being a player at this A+ sportsbook:
CASH BONUS
As mentioned above, the sportsbook is giving out a cash bonus up to $500. This is a 25% welcome bonus for new players. So basically you deposit two grand and your account is funded with $2500 right from the jump.
Signup at BetAnySports.eu by click this link
Reduced Juice
In the sports betting world a serious bettor needs to pay attention to all angles, this includes risking less money to win the same amount. At BAS you are only risking -108 on a straight wager.
Signup at BetAnySports.eu by click this link
Rebates
If you prefer money back instead of the cash bonus, BAS offers this option as well. If you happen to lose, you'll get some insurance in the form of a 25% monthly rebate, 10% weekly or 5% rebate based on your losses.
Signup at BetAnySports.eu by click this link