LSU vs FSU Action Report – Preview – Pick
September 4, 2022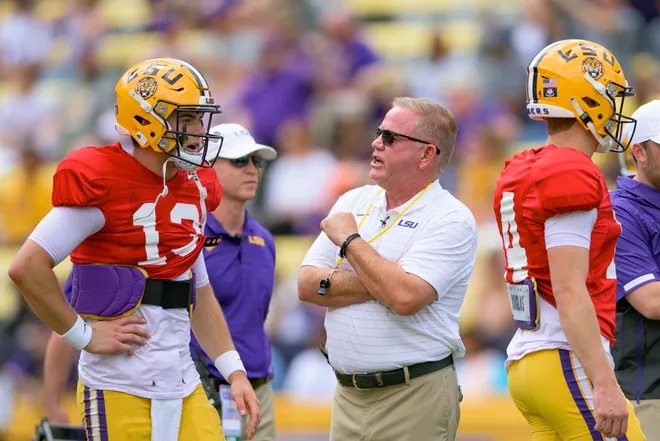 It has been an exciting weekend as far as college football is concerned. There were some great close games, see Florida vs Utah, and there were some total blowouts (Georgia vs Oregon). In the absence of NFL football until this coming Thursday, the powers that be scheduled some college football night games to fill the void.
Tonight features one of those games, LSU vs FSU. The game kickoff is 7:30pm EST. The location is technically a neutral field but lets not kid ourselves, its being played at the Super Dome in New Orleans, Louisiana, and is a home game for the Tigers.
LSU has yet to play a game in the 2022 season whereas FSU played last week and put a beatdown on Duquesne 47-7. FSU's defense allowed a total of 164 yards. Duquesne is what they call a "warm up game". They are essentially a JV team. Some experts think playing teams like this does more bad than good for a program in that it may inspire false confidence.
The line came out at LSU -3 points. It has since crept up to LSU -4 and -4.5 at some sportsbooks. The reason for the line movement? Heavy lopsided action of course. BetOnline.ag has reported that a full 75% of action is on the Tigers.
Coaches
LSU head coach Brian Kelly is coaching his first game for the Tigers since jumping ship at Notre Dame. He signed a 10 year $100M contract to coach for LSU. Kelly is 60 years old and has been a head coach for thirty years.
FSU was on the wrong side of a high-profile coach jumping ship just a few years ago. Jimbo Fisher left Tallahassee to pursue glory at Texas A&M and is currently under contact there until 2031 and is being paid $9.5M per year. He previously won a national championship at FSU with Jameis Winston as his signal caller.
Mike Norvell is the current FSU head coach. He is entering his third season as head of the football team. His record is just 9-13 in his tenure there. Before this he was head coach at Memphis where he went 47-29 overall.
Here are some trends and figures which should be taken into consideration when handicapping this game:
LSU has covered 4 out of their last 5 games at neutral sites.
FSU has only covered 3 of their last 10 at neutral locations.
FSU has only covered one of their last six games in the month of September.
I think its pretty obvious what the play here is. Take the Tigers minus the points. Bet this pick now at BetOdds and get a 125% signup bonus. Use promo code SBA125 when depositing.