Bet This World Series Underdog to Win It All Now
September 9, 2022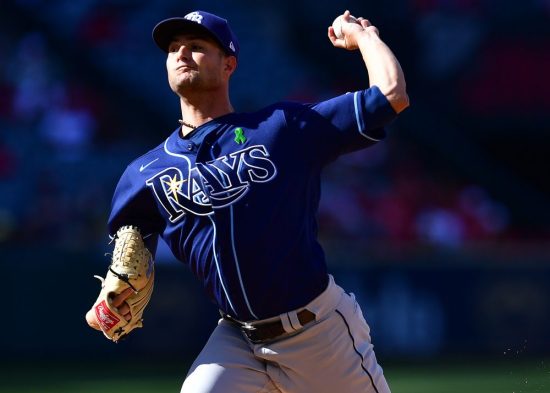 The Los Angeles Dodgers are still the 2022 World Series favorite listed at +300. Houston (+400) follows and, as poorly as they have played since the All-Star break, the New York Yankees (+450) are still among the favorites. 
Reigning World Series champion Atlanta hovers right around +1000 at sportsbooks and it would be hard to consider the Braves a true longshot. But, is there a true underdog out there that could surprise everyone and run away with a World Series title? 
In fact, there are two.
The Case for Tampa Bay (+3000)
The Rays have had their fair share of injuries this season and they lost Cy Young winner Robbie Ray from the pitching rotation. Still, Tampa Bay has battled to a 77-58 record (prior to Thursday games). The Rays are only five games out of first place in the uber-competitive AL East. They have won eight of their last ten and things are only looking up.
Wander Franco could be back in the lineup very soon. Harold Ramirez (.323) is back and joins last year's AL Rookie of the Year Randy Arozarena (.269, 19 HR, 74 RBI) and Yandy Diaz (.288) to give the already very good Rays offense a boost.
The pitching rotation includes AL Cy Young favorite Shane McClanahan who is 11-5 with a 2.20 ERA. Drew Rasmussen (9-4, 2.70) and Jeffrey Springs (7-4, 2.54) both have ERAs under 3.00 and Corey Kluber is 10-7. The Rays could get Tyler Glasnow and Shane Baz back in the playoffs.
Don't Sleep on Seattle (+2500)
The Mariners are one of the six MLB franchises that has never won a World Series. This year could be the first. Coming off a 90-win season last year, the Mariners are on pace to do the same in 2022. They are 77-60 which puts them 11 games behind red-hot Houston in the AL West.
In the offseason, it was the Mariners who grabbed Ray to bolster their starting pitching rotation. Ray didn't have the kind of start he expected, but he has turned it all around. He has won each of his last four starts to move to 12-8 on the season. His ERA in the month of August was 1.64. Ray hasn't allowed an earned run in his last two starts.
Add in Logan Gilbert (12-5, 3.23) and recently acquired Luis Castillo (2-1, 2.70) and the Mariners have enough quality pitching to make a strong postseason run. Castillo has three quality starts in his four with the Mariners since being acquired at the trade deadline. He ranks sixth among all AL starters in strikeout rate (28.4%). Ray (34.6%) actually leads the AL in that category.
Over the last two months, the Mariners bullpen has been the best in baseball. Seattle relievers lead MLB in ERA (2.35) and FIP (3.18). Then, you have fringe starters Chris Flexen and Marco Gonzales to help in relief during the playoffs.
At the plate, the Mariners have a lineup full of productive veterans and some very good young prospects. Julio Rodriguez, who played in the All-Star game, is the likely AL Rookie of the Year. He is batting .270 and has 23 home runs and 68 RBIs. Eugenio Suarez leads the Mariners in homers with 27 and RBIs with 79. Seattle has been getting solid play from veterans like Jesse Winker, Ty France, J.P. Crawford, Mitch Haniger and Adam Frazier. 
While looking at pitching rotations and batting lineups, what often gets lost in the shuffle is how well a team plays in the field. Seattle just happens to be the best fielding team in MLB. They own a .990 fielding percentage and they are on pace to commit just 60 errors. That would be the third-fewest number of errors in a 162-game season in MLB history.