Updated: 66% of Survivor Contestants Eliminated in Week 1
September 12, 2022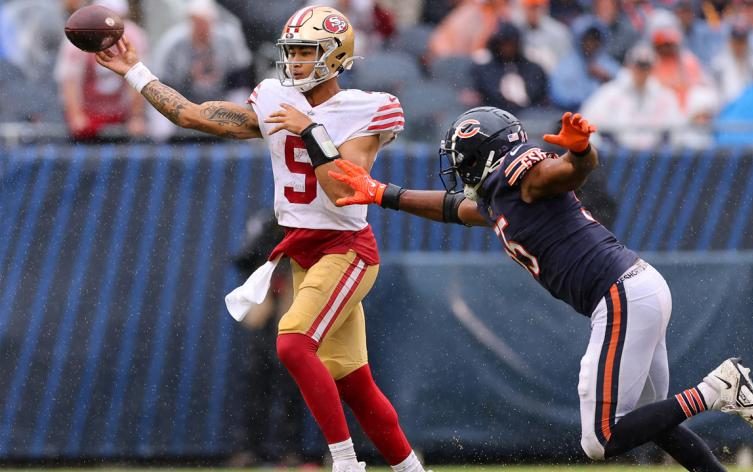 The survivor contest is one which has grown in popularity over the years. The premise is simple enough: pick one team to win each week straight up (no spread). The challenges are two-fold. First, on any given Sunday, the worst team can beat the best. Secondly, once you use a team one time, you cannot use them again. So, inevitably you will be forced to pick some teams with a losing record.
One of the largest survivor contests offered online is by BetOnline.ag – Their contest pays $200,000 to the overall winner. Week 1 of NFL football was so unpredictable that BetOnline.ag released the fact that 37% of their entire contestant pool was just eliminated. Here is the breakdown by team:
18% had Broncos (added after article was initially written)
15% had Colts
11% had Titans (added after article initially written)
10% had 49ers
9% had Bengals
2% had Panthers
1% had Jags
Total: 66% eliminated
As you see the Colts were the most widely used team among the losers. The Colts, with new All-Pro QB Matt Ryan, went to Houston and ended the game in a tied score 20-20. Yes, ties lose in this survivor contest.
The 'Niners went to Chicago and dropped this game to the Bears. The heir apparent at QB in SF, Trey Lance, failed to impress in this outing. He was just 13/28 – 164 yards passing – 0 TD's – 1 INT. He also rushed for 54 yards and was the team's leading ball carrier. Opposing QB Justin Fields stat line was similar but he threw for 2 TD's.
The Bengals held true to a trend we pointed out earlier in the week, which is that the Super Bowl loser from the season previous typically does not cover in week 1. They are just 4-7 ATS of the last 11 in week 1 the season following their Super Bowl loss.
Not Too Late to Join
There is one more game left for week one and before the books are closed on the survivor contest. Seattle plays host to Denver at 8:15pm tonight. The spread is Denver -6.5 on the road. Its a homecoming for QB Russell Wilson who played in Seattle for 10 years taking them to two Super Bowls and winning one.
How to Play
signup and deposit at BetOnline.ag
navigate to "contests" using the main menu
find "survivor" contest and click "enter contest"
Confirm and make your picks.
Its a great time to join as one third of all contestants have been eliminated.
Update 9/12/22 at 11:45pm EST
BetOnline is now saying that 66% of all survivor contestants have been eliminated in week one. 18% alone were on Denver to win on MNF. Denver lost to Geno Smith and the Seahawks.