NFL Teams to Worry About
September 19, 2022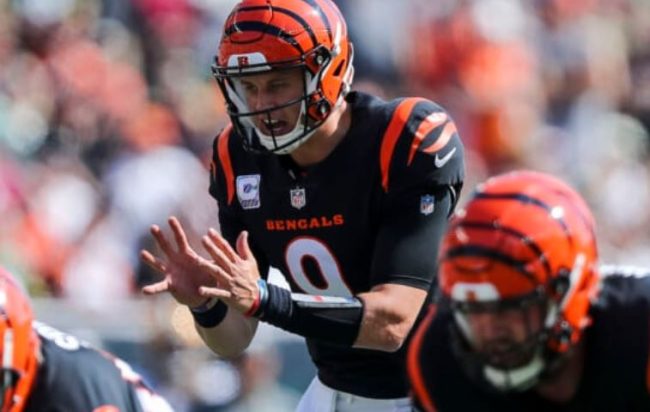 So, no team suffered a bigger Sunday loss than the San Francisco 49ers, that after starting quarterback Trey Lance broke his ankle. He's finished. Barely a game into the season, It is now (again) Jimmy Garoppolo at the controls. With how confident he looked when pressed into action, the club, which dismissed the Seattle Seahawks at home, figures to thrive.
Baltimore suffered one of the truly improbable fourth-quarter collapses in recent memory, but Lamar Jackson was incredible, primed to be an MVP candidate this season. Baltimore, despite a 42-38 meltdown home defeat to the Miami Dolphins, is going to be fine…provided no more four-touchdown four quarters by the opposition. Jackson's fifth choice (+1200) to win the award as per NFL MVP odds. 
There are other teams on the opposite end of the "worry" spectrum.
Cincinnati Bengals
The Bengals are the defending AFC champions. According to NFL odds, they're at 3-1, or +300, just to win their (North) division as of now.
The Bengals looked at last season's roster, deciding that all they needed to take the next step was to solidify the line in front of quarterback Joe Burrow. However, the players brought in are no better. Statistically worse, with 13 sacks in two weeks, That's a pace of more than 100 sacks this season.
The Pittsburgh Steelers and Dallas Cowboys are very good at rushing the passer, but even if the pace decreases to four sacks per game, Burrow may become just the third quarterback in history to be sacked more than 70 times in a season.
Having lost to Mitchell Trubisky and Cooper Rush to start 0-2 is not good. Allowing your future to get pummeled every week is nor forgivable.
Denver Broncos
The Broncos were able to hold on and defeat the moribund Houston Texans in Russell Wilson's debut at home, but the cracks we saw in their opening week loss at Seattle looked even larger.
To struggle with false starts and delays of games you're playing amidst the roar of Lumen Field was expected. That shouldn't be an issue in Denver. Communication is supposed to be quite easy. Monitoring the play clocks should be easy as well. Instead, the Mile High Stadium crowd was counting down the clock prior to each play. That's embarrassing, seriously.
The early returns on Nathaniel Hackett are not good. He is calling plays, and it's become clear that running this offense is interfering with his other gameday duties as coach. Once again, he made puzzling decisions involving time outs, time management and field goals. Third and short led to a nothing play, which then led to what was originally a field-goal attempt, ultimately a punt.
The Broncos' red zone offense is awful, too. There were six goal-to-go situations in two weeks, having failed to score a touchdown on any. Wilson was 14-for-31 for 219 yards against the terrible Texans, and if Denver does not get things corrected, the AFC West is gonna eat it alive.
Indianapolis Colts
The Colts have their demons playing in Jacksonville. Sunday was the second consecutive season needing a win on the road versus the Jaguars, and didn't even pretend to get the memo.
Biggest concern is the thing that was supposed to be their biggest asset on offense, and that's the offensive line play. Quarterback Matt Ryan was pressured 37 percent of his dropback situations, the second most of any quarterback during the second week. Jonathan Taylor was fine, though limited in use (nine carries, 54 yards on nine carries) while Indy was in a hole early.
Ryan has a good feel for the pocket, but doesn't have the ability to adjust to a collapsing pocket. That's sinking the Colts thus far. 
Honorable Mention Worry – Raiders, Saints, Commanders
The Las Vegas Raiders are 0-2, playing two-quarters of decent football in each of the two games. Quarterback Derek Carr does not survive beyond this season if things don't change.
The New Orleans Saints were going to push the Bucs for the NFC South, but Jameis Winston is both hurting and looking every bit the 30-interception quarterback he was in 2019.
The Washington Commanders were supposed to be a good running team with a tough defense. At just 3½ yards per carry, they're 28th in rushing, while a 6.6 yards allowed per play is 30th.