10 Best Pitchers In MLB History
September 20, 2022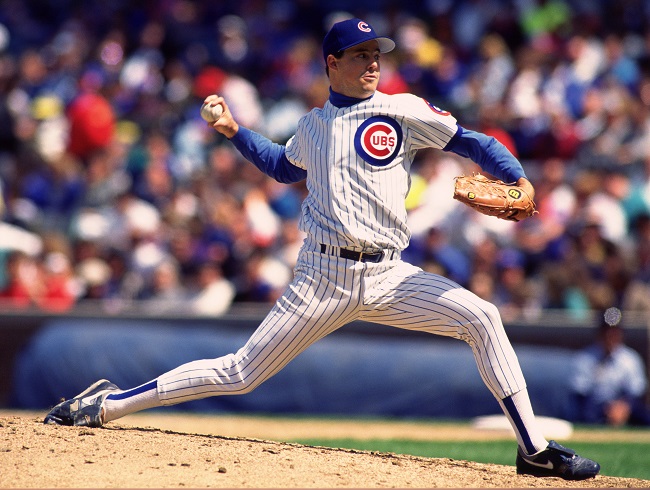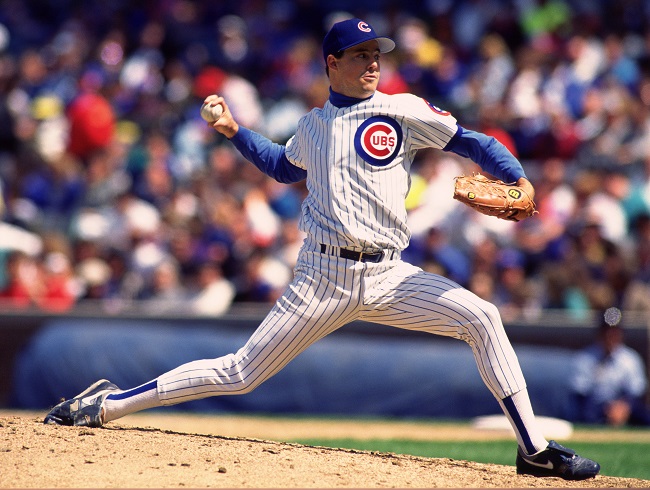 The best pitchers in MLB history are players who were in the game for a long period of time, dominated through that period, and had amazing statistics.
We will explain who our top picks are, and how they fit in those three levels of criteria above. These players changed the Odds To Win World Series in their team's favor.
1. Walter Johnson
Johnson was part of the Washington Senators from 1907 to 1927. In that time he had 417 wins, completed 531 games, and pitched 5,914 innings.
Johnson was a fantastic player who managed to excel at every element of the game. Of course, Johnson was playing in a different era of baseball, but if we put his skills into context, you should see just how influential he was among his peers.
Johnson is a Hall of Famer in the same era as Babe Ruth, and his name sits alongside the hero with pride.
2. Christy Mathewson
Mathewson played for the New York Giants and the Cincinnati Red between 1900 and 1916. His career was short in comparison to some of our other pitchers on this list, and you might question the longevity of a 17-season player, but listen up.
Mathewson was a dominant player. His earned run average was 2.11 and his fielding independent pitching was 2.22. Topping that, his innings pitched racked up an outstanding 4,747.
Putting all of these numbers together, we can see that Mathew was a dominant force. 
3. Cy Young
Young played between 1890 and 1911, and he did so under a number of banners. His teams were the Cleveland Spiders, St. Louis Perfectos (who later turned into the Cardinals), Boston Americans (who later turned into the Red Sox), Cleveland Naps, and Boston Rustlers.
Young was such an impressive pitcher, that an award was named after him when he passed away.
Young completed 7,354 innings pitched, with an earned run average of 2.63 and a fielding independent pitching of 2.82.
All things considered, you may have expected Young to beat Mathewson and even Johnson, but the difference comes in the strikeouts. Young wasn't a great strikeout pitcher, which means he wasn't the full package. That doesn't belittle his amazing talents though.
4. Pete Alexander
Alexander also had another name – Grover Cleveland. However you recognize this legendary pitcher, you will know that he played between 1911 and 1930. During that time he flipped between 3 teams: Chicago Cubs, Philadelphia Phillies, and St. Louis Cardinals. 
Alexander had a record of 5,190 IPs, 373 wins, 437 games completed, and a 2.56 ERA.
5. Roger Clemens
Clemens is the youngest player on our list so far. He played between 1984 and 2007- jumping between the Toronto Blue Jays, Boston Red Sox, Houston Astros, and the New York Yankees.
Clemens had a record of 4,913 IPs, 354 wins, 118 games completed, and a 3.12 ERA.
6. Tom Seaver
Seaver played between 1967 and 1986. He was part of the New York Mets, the Cincinnati Reds, Boston Red Sox, and Chicago White Sox.
Seaver had a record of 4,779 IPs, 310 wins, 231 games completed, and 2.86 ERA.
7. Greg Maddux
Bring us into the next century we have Greg Maddux. Maddux played between 1986 and 2008. His teams were the Chicago Cubs, Atlanta Braves, Los Angeles Dodgers, and San Diego Padres.
Maddux had a record of 5,001 IPs, 355 wins, 109 games completed, and a 3.15 ERA.
8. Pedro Martinez
Martinez had an amazing beginning to his career, and yet the Dodger's concern for the pitcher's small build made them trade him to the Expos. It was a stupid mistake, as Martinez soon dominated the field.
He played for the Los Angeles Dodgers, Boston Red Sox, New York Mets, Montreal Expos, and Philadelphia Phillies.
Martinez had a record of 2,720 IPs, 208 wins, 46 games completed, and a 2.95 ERA.
9. Randy Johnson
Johnson had been playing in the MLB for years, but he didn't really hit his stride until he reached 29 years old. Eventually, Johnson went on to win 4 Cy Young awards consecutively – that's how much talent this pitcher possessed.
He played between 1988 and 2009, for the Seattle Mariners, Montreal Expos, Houston Astros, New York Yankees, Arizona Diamondbacks, and San Francisco Giants.
Johnson had a record of 4,103 IPs, 301 wins, 100 games completed, and a 3.20 ERA.
10. Clayton Kershaw
As you may have noticed, Kershaw is the only pitcher still active in the MLB to enter into our top ten. 
He has been playing since 2008 and stayed with just one team so far – the Los Angeles Dodgers. 
Kershaw has a record of 2,480 IPs, 189 wins, 25 games completed, and a 2.49 ERA.
Summary
As the years have gone by, the talent in professional baseball has increased massively, but we've had to take that into account for this list.
If retired players were young in our current time, they would have smashed through the records that we are currently seeing today. Putting the past and the present into perspective, these 10 pitchers stood out from the crowd, and that's why they're the best in MLB history.