Kansas City Chiefs at Tampa Bay Buccaneers Betting Preview & Pick
September 29, 2022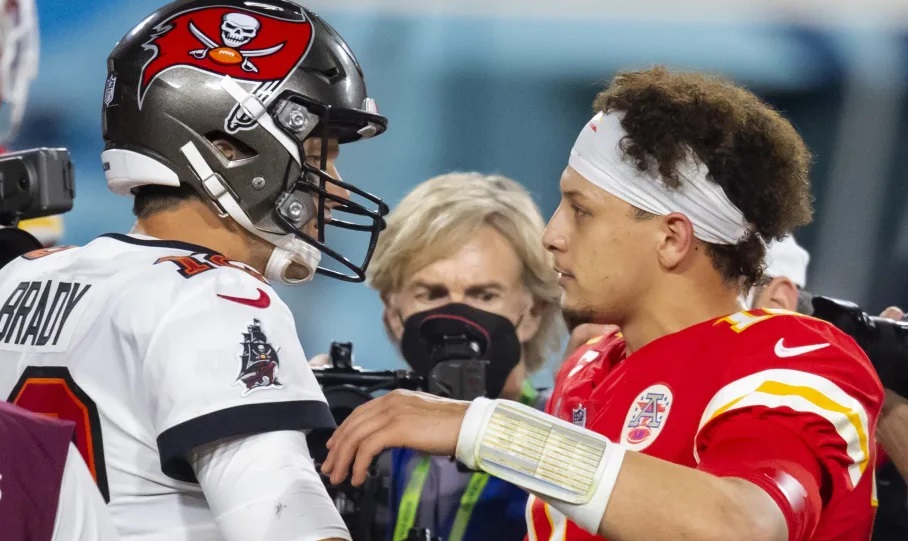 The Kansas City Chiefs are off to Tampa Bay (or an alternate venue, depending if Mother Nature intervenes) to oppose the Buccaneers in a significant Sunday night game. It will be the battle of quarterbacks Patrick Mahomes and Tom Brady, with Kansas City slightly favored by a point (total of 45), according to NFL odds.
Mahomes and Brady met in Super Bowl LV, Brady and the Bucs winning a non-competitive, 31-9 affair. These aren't the 2020 editions of either club, however.
KC Lost…to Indy?
The Kansas City Chiefs will also be looking to rebound after a less-than-stellar effort last week, 20-17 road losers to the underdog Indianapolis Colts. The Colts orchestrated a last-minute comeback (Matt Ryan-to-Jelani Woods touchdown), as the Chiefs went dormant offensively. There were words between Mahomes and offensive coordinator Eric Bieniemy heading to halftime, the team was playing without kicker Harrison Butker, and fill-in Matt Ammendola struggled mightily. Kansas City had to adjust its strategy, trying/failing a fake field-goal attempt. 
Kansas City has a top-10 offense in both passing yards and points per game. Despite losing wide receiver Tyreek Hill (traded to the Miami Dolphins after last season), the Chiefs offense is still elite. Tight end Travis Kelce is second in receiving yards at that position. 
Buccaneers' Ugly Effort
The Tampa Bay Buccaneers are coming off 2022's worst performance, having lost to the visiting Green Bay Packers, 14-12. WhileTampa has looked like a solid team in spurts, there's still something that's missing on the offensive side of the ball. The Bucs ranked in the bottom 10 in both passing yards per game and rush yards per game. While they were able to withstand the Dallas Cowboys and New Orleans Saints to open the season, offense didn't fare well against a top-tier team last week. 
Tampa Bay has been hampered by a lot of injuries (and a suspension) on that side. That's depleted its wide-receiving corps, resulting in many chemistry issues with Tom Brady. Tampa will have star wide receiver Mike Evans back after his one-game suspension (fight with the Saints' Marshon Lattimore). Something that's always remained true is Brady eventually figuring it out. That wasn't the case against the Packers, however, Tampa failing on a late-game two-point try.
Offensive woes aside, Tampa didn't have any problems until Week 3 due to its defense. Having surrendered a league-low nine points per game, the team ranks fourth in yards allowed per game as well. It will have its work cut out against one of the dynamic offenses in the league, with perhaps the best quarterback at the controls. So, limiting Kelce with the likes of Devin White and Antonio Winfield Jr. wouldn't be a bad thing. 
Chiefs to Prevail
Kansas City (+750) and Tampa Bay (+850) have the second- and fourth-lowest odds to win the title, as per Super Bowl odds.
Kansas City will win this game based on the consistency of its team. There's nothing that the Chiefs aren't doing. Despite some blips (see last Sunday), there's a prolific offense, though the run game could be somewhat better. There's a defense that's generally been effective. Tampa's not as consistent across the board, with an elite defense but an offense lacking cohesion.
In what's seen as a pick 'em proposition, take the Chiefs in this one.