Will Reggie Bush Get His 2005 Heisman Trophy Back?
September 30, 2022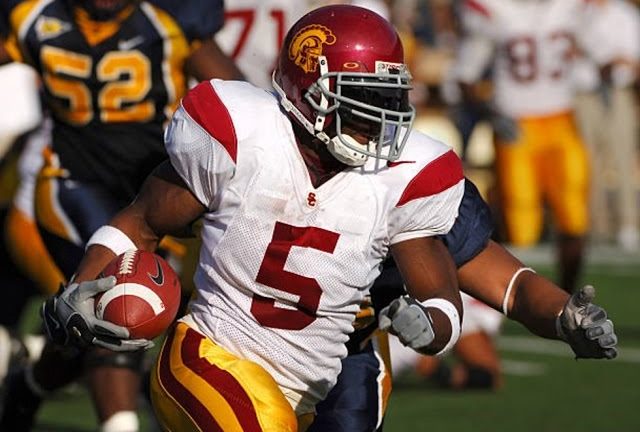 Malachi Nelson has yet to play a down at USC. The five-star Los Alamitos HS quarterback will head to Los Angeles in January after his senior season this fall. When he arrives on campus at USC, Nelson will have roughly one million dollars in his bank account. All legal too.
Nelson signed a NIL – Name, Image & Likeness – deal with the h.wood group, a hospitality and restaurant conglomerate that owns a number of southern California hot spots. The acceptance of the roughly $1 million is perfectly acceptable now that the NCAA allows it.
When Reggie Bush arrived at USC in 2005, he received no such deal. As he became a two-time All-American and eventual Heisman Trophy winner, it was reported that Bush – and his family – accepted somewhere in the neighborhood of $300K from sports agent Lloyd Lake. 
At that time, college athletes accepting gifts from any source was a violation of the NCAA's policies. As a result, USC was forced to vacate all the wins from its 2005 national championship. Bush had his Heisman Trophy taken away. 
Should he get it back?
Former USC running back LenDale White recently commented on TMZ Sports about the whole situation. "It's despicable," said White. "Hopefully, they come within their senses and make something right." White was interviewed along with Pro Football Hall of Fame nominee and former All-Pro running back Chris Johnson. 
On July 1 last year, the NCAA began allowing college athletes to profit off their own image. There are now thousands of student-athletes receiving some form of compensation for their role as an athlete at various universities around the country. 
In fact, this season 90-plus USC Trojan football players received a Ridel scooter in exchange for work to promote the company's product. The value of the scooter is $399. For Trojans QB Caleb Williams, the scooter is a drop in the bucket. USC's quarterback has three massive NIL deals totaling roughly $2.5 million. 
As the NCAA officially allowed athletes to profit off of their name, Bush issued a statement that essentially asked the NCAA and the Heisman Trust to reinstate his records and return the trophy that he won for his performance on the field. 
The Heisman Trust actually responded and said that it would reinstate Bush as the 2005 winner but only if the NCAA agreed to forgive Bush. The NCAA has yet to do so. The organization may have been busy counting its money. NCAA revenue for 2021 totaled $1.16 billion. Profiting off the name, image, and likeness of student-athletes for so long may be clouding the organization's judgment. 
Bush, who was drafted No. 2 in the 2006 NFL draft and won a Super Bowl with the New Orleans Saints in 2009, is now a college football analyst for the Fox Sports. He's also a spokesperson for Wendy's, which has aired a commercial recently poking fun at the Heisman mess. You can watch it HERE.