Sportsbooks That Stream Games for Free
October 1, 2022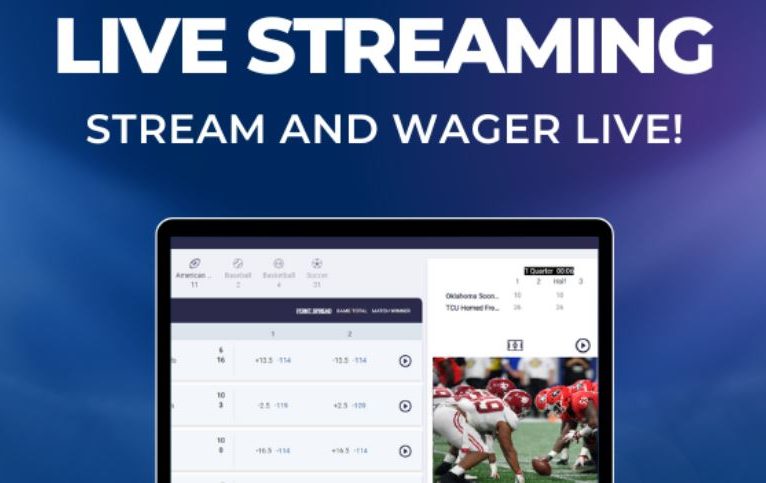 One popular feature which has been added to some sportsbook backends in recent years is the ability to watch a live stream of games while you are logged in. The other requirement is that you have to have a balance at the book.
Because the sportsbooks are located in foreign countries they can stream and not face regularity issues like they would if they were in the states. But, the streaming isn't the easiest item to work with either. For instance, if you watch streaming games on BetOdds.ag, you get a tiny screen in the bottom right quarter of the page. You cannot enlarge the feed to fit your computer screen. And when you try to cast it to your TV using chromecast you get the entire sportsbook page and not just the game. It really is not an easy watch. See image below
YouWager.lv just picked up the streaming option for their clients as well. Apparently the streaming screen is a fairly large. See the featured image above. We tried to log-in to the test account we had on file but the password reset option did not work.