Reasons Why This Team Will Win the Super Bowl
October 8, 2022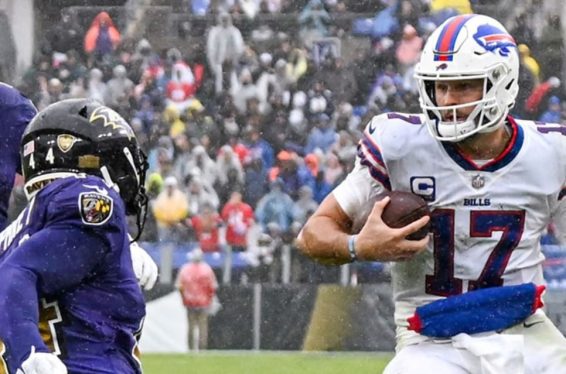 It's early, but it's never too early in an NFL season to speculate which team might win this year's Super Bowl. After four weeks, only one NFL team remains unbeaten – the Philadelphia Eagles. That may come as a surprise. The betting favorites to win this year's Lombardi Trophy – Buffalo and Kansas City – are both 3-1. Each of the three is built to win it all in 2022. Here's why.
BUFFALO BILLS
The Bills were installed as the overall betting favorite to win Super Bowl LVII right after the Los Angeles Rams won it all last year. Buffalo remains the +450 favorite with one of the league's elite quarterbacks running the offense and one of the NFL's best defenses. 
After leading the NFL in total and scoring defense in 2021, the Bills picked up where they left off in 2022. After four games, Buffalo is No. 1 in total defense allowing opponents just 234.5 yards per game. The Bills are second in scoring defense giving up 14.5 points per game.
Josh Allen leads the third most productive offense in the NFL (412.5 ypg). Buffalo averages 28.5 points per game, which ranks fifth. Powerful offense, outstanding defense … this team is built to win a Super Bowl. They will have to get past their nemesis from the last two playoff seasons – Kansas City.
KANSAS CITY CHIEFS
The Chiefs check in right behind Buffalo in the Super Bowl futures market listed at +700 at BetUS.com. Under Andy Reid, Kansas City has been almost unstoppable. They have won six straight AFC West Division titles. They have been to four straight AFC championship games. Over the past five seasons, Kansas City is 50-15 with four straight seasons of at least 12 wins.
Since 2018 when Patrick Mahomes took over as the team's starting quarterback, the Chiefs average 31 points per game, 406 yards per game, and 6.4 yards per play. Those are all tops in the NFL over that span. 
The Chiefs are second in the league right now in scoring averaging 32.3 points a game. The defense has had some issues, but it is improved from early last season. While not the caliber of Buffalo's defense, the Chiefs unit is good enough to get them back to the AFC title game and to a Super Bowl.
PHILADELPHIA EAGLES
The big surprise in 2022 is the Eagles. They are the only remaining unbeaten team in the league and after four weeks the Eagles have proven they are a Super Bowl caliber team. The offense is outstanding. Philadelphia ranks No. 2 in total offense averaging 435.5 yards per game. QB Jalen Hurts ranks sixth in the league with 1,120 passing yards. He also has 205 rushing yards and four touchdowns. RB Miles Sanders is third in the NFL with 356 rushing yards. Philly is fifth in rushing averaging 165.3 yards per game.
What makes Philadelphia a legitimate Super Bowl contender is the defense. The Eagles rank third in the NFL right now giving up just 2773 yards per game. They are a top-10 scoring defense too allowing 17.8 points a game. Edge rusher Haason Reddick, who had 11 sacks with Carolina last year, is off to a strong start in 2022. Reddick has 3.5 sacks in four games. Teammate Brandon Graham has 3.0. With the ability to get after opposing quarterbacks and one of the league's best pass defenses, the Eagles have jumped into the thick of the Super Bowl futures race at +800 at online betting shops.