Oklahoma Backers Feeling the Pain of Letting Riley Go
October 9, 2022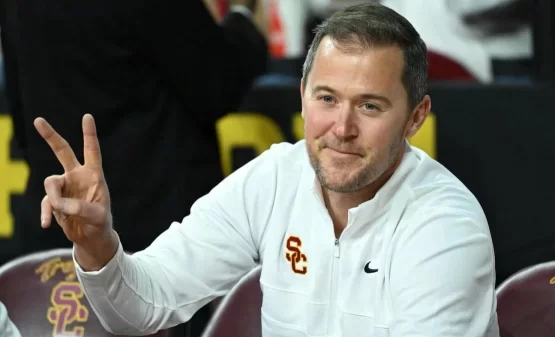 Its a very touchy subject with Oklahoma fans. Some were glad the school let coach Lincoln Riley walk without putting up much of a fight to keep him. Others thought that he was the right man for the job and it was foolish to let him walk. Whatever the feelings were at the start of the season, one thing is clear, Oklahoma was much better with Lincoln Riley at head coach than they are now.
Riley was a coach that would get the Sooners 10 wins or year almost every year in his tenure as head coach. In fact he only failed to reach ten wins once and that was the Covid shortened season of 2020 where he went 9-2 as the Sooners head man.
For those not in the know, Riley took his talents to Southern California after feeling spurned by his employer , the University of Oklahoma. The word on the street was that the school (and boosters) simply would not commit to Coach Riley. The donors weren't pouring money in to the program because they were unhappy with Riley. As one alumnus and super fan named "Mark V." wrote: "The reason donors were hesitant was because 1) Our defense was still mediocre under Grinch 2) Riley refused to delegate by not hiring an Offensive coordinator. 3) special teams were terrible 4) Teams were totally ill prepared all season long. Nearly every opponent from Tulane to Kansas started the games better. (Kansas led at half time)."
OK so they let him walk. He took his ill-prepared self and some of his players including star QB Caleb Williams to USC where he now has the Trojans at 6-0 and ranked #6 in the nation. Sportsbooks have USC at +2000 to win the national title. Oklahoma? +50,000
The Sooners lost huge again this weekend to Texas (49-0) after getting smashed last week by TCU (55-24). It marks the first time in school history that they suffered back-to-back 30+ point losses. So, was this a case of Sooners boosters wanting and expecting too much and chasing off a top 5 head coach? Possibly. Time will tell.
The Trojans won another game easily today (30-14 over Washington State). They are 4-2 against the spread whereas Oklahoma is 2-4 ATS. Both fans and backers of the Sooners are feeling the pain.
So far the decision to let Riley walk looks about as dim-witted as New England letting Tom Brady go. The question is will Oklahoma be able to bounce back after this horrific 3-3 start? And if they cannot this season, will they be better equipped to win next season? Until then the Sooners faithful will have live with yesterday's game publicly being called "The Red River Shutout". Yikes.