Arizona Cardinals v. Seattle Seahawks Betting Preview and Predictions
October 13, 2022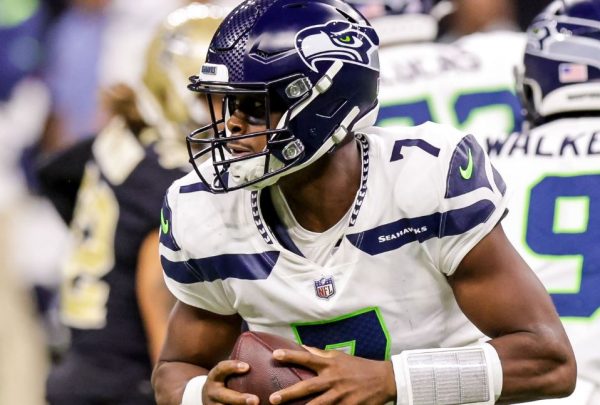 The Arizona Cardinals (2-3) travel to take on NFC West rivals Seattle Seahawks (2-3) in a matchup of two underperforming teams. Both squads are coming off of a loss, upping the pressure for the Cardinals and Seahawks in this one in Seattle. Kickoff is set for 4:05 EST at the Seahawks' Lumen Field. 
Arizona Cardinals v. Seattle Seahawks Betting Breakdown 
Moneyline : Arizona Cardinals (-140) v. Seattle Seahawks (+120) 
Spread : Arizona Cardinals -2.5 (-110) v. Seattle Seahawks +2.5 (-110) 
Over/Under : 50.5 points 
Arizona Cardinals v. Seattle Seahawks Quick Hits 
Cards have been impressive on the road under Kliff Kingsbury
Arizona has quietly become one of the most successful road teams in the NFL over the last year. The Cardinals have a 10-1 record in their last 11 regular season games away from home. 
Don't sleep on Geno Smith 
Despite the 2-3 record, Geno Smith is among the most efficient quarterbacks in the NFL this season. Smith has a league-high 113.1 QB rating, as well as league-high 75.2% pass completion percentage 
Seattle's defense is leaking points 
The Seahawks have been unable to slow down anyone in recent weeks, allowing an average of 37 points in their last 3 games, including giving up 45 to the Lions, and 39 to the Saints last week. 
The Seahawks announced this week that first-string running back Rashaad Penny will miss the remainder of the season with a fibula injury. Penny had 346 yards on 57 carries, averaging 6.1 yards per carry (3rd best in NFL for RBs). Rookie Kenneth Walker III is expected to take over as the starter. 
Arizona are slow starters 
Five games in, and still zero first quarter points for the Cardinals this year. Look for Arizona to break this trend against a sketchy Seattle D. 
Arizona Cardinals v. Seattle Seahawks Moneyline play : Arizona Cardinals (-140) 
Kyler Murray and the Cardinals come into Seattle as slight (-140) favorites against the Seahawks, and they should be winning this game against their division rivals. The Seahawks have played better than some expected following the departure of Russell Wilson and some major impact players on defense, but the cracks are beginning to show. 
Seattle is fresh off of giving up 39 points to a Saints team who was without James Winston and Mike Thomas, and that poor performance came just a week after giving up 45 points to the Lions, who were also without key starters, most notably D'Andre Swift. The Seahawks gave up 980+ yards in those two games combined, and they've sunk to be the league's worst defense in a number of stat categories. 
Somehow, Geno Smith is keeping Seattle in some of these games. Geno has registered 2+ touchdowns in four of five games so far, and he's had two performances in which he's hit 80% or more of his passes. The Seahawks have found ways to salvage a win here and there, but expecting Geno to continue generating this kind of high level of offensive production simply isn't sustainable. Expect Murray and Arizona to continue to pile on to this bad Seattle defense and score at a pace that Smith and the Seahawks O won't be able to keep up with. At (-140) these are great odds for an Arizona team that hasn't found its top gear yet. 
Arizona Cardinals v. Seattle Seahawks Over/Under play : Over 50.5 Points (-110) 
The Over/Under line opened up at 47 points for this one, but bets have come in heavy on the Over, pushing that number to 50.5. This movement is no doubt due to both teams finding their offensive strengths in their passing attacks. The Cardinals are averaging 44.2 pass attempts per game, the most in the NFL, while Seattle is giving up 274 yards through the air per game, 28th worst in the league. Look for heavy doses of both Marquise Brown and Zach Ertz as Kilff Kingsbury and the Cardinals will rely heavily on their air attack against the Seahawks. 
It won't just be the Cardinals putting up points though. The Seahawks offense has swiftly moved on from Russell Wilson, and Geno Smith has this team firing. Seattle's offense ranks in the top 8 for yards (1,840), points (127), and touchdowns (15). Arizona's pass defense has been anything but convincing either. The Cards give up 255.7 yards in the passing game per game this season, ranking them in the bottom 33% in the league in pass defense. Both teams have the capability to move the ball through the air and put points on the board, making the Over the play in this one. Bet now at the best sportsbook online. 
Arizona Cardinals v. Seattle Seahawks Best Player Props 
Tyler Lockett : Under 67.5 receiving yards (-115) 
After performances of 91 and 104 receiving yards in back to back games in recent weeks, it's time to fade Tyler Lockett in this one. Seattle's rush threat took a blow with Penny being ruled out to injury, which will have its effect on the pass game as well. As a result, Arizona safeties won't be coming up in run support as much. Don't expect the deep ball on play action to be there as it has been in recent weeks for Lockett, limiting his production on the day 
Kenneth Walker III : Under 63.5 rushing yards (-115) 
No one has run for more than 70+ yards yet against the Cardinals, and they've been able to shut down a number of run-first squads already. With just 87 yards allowed per game so far this season, Arizona have the 5th best rushing defense in the league. For a player who has never gotten more than 11 carries in a game before, it will be a tough task for Kenneth Walker III to break these trends in his first career start. 
Zack Ertz : Over 48.5 receiving yards (-110) 
With the absence of Deandre Hopskins due to suspension, Ertz has established himself as one of Murray's favorite go-to's early this season. Ertz has been 10+ times in three of five games so far, and has six receptions in four of five. Add on the fact that the Seahawks have been abysmal against tight ends through the air, and this prop is a no brainer. Seattle has given up big performances to a number of tight ends already this season, including an 8-reception, 179 yard, 2 touchdown game that Lions tight end T.J. Hockenson put on their heads earlier this month.