The Statistics of Sports Betting 2022
October 14, 2022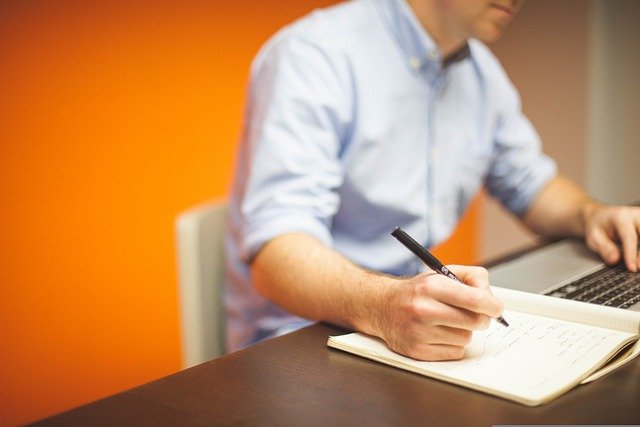 Here is a look at the statistics of sports betting 2022.
Key Points
– The statistics of sports betting 2022 show that Americans believe gambling should be legal.
– Bookies can learn a lot from the statistics of sports betting 2022.
The Statistics of Sports Betting 2022
In almost no time at all, betting has ingrained itself into American sports culture. It is constantly promoted throughout games and is now almost impossible to avoid in news coverage. What, though, do Americans believe about sports betting in reality?
Here are the results of a consumer survey of Americans to learn more about what they believe in relation to sports betting. 
Statistics of Sports Betting 2022
Here are some of the results from the more popular questions on the survey.
57.77% of Americans think it should be legal to wager on sports.

According to 50.5% of respondents, DraftKings Sportsbook is the most well-known sports betting brand in the US.

Since the federal ban on gambling on sports was repealed in 2018, 39.23% of Americans have placed a bet.

63.27% of gamblers said that one of their main motives for placing bets was for entertainment, making it the most often reported reason.

If legalized in their state, 51.64% of Americans indicated they would probably bet on sports.

People who earn more money are more inclined to gamble on sports; 54.39% of those making over $75K have done so, compared to just 31.04% of those making less.
It's easy to forget that the majority of the country can't yet place a wager from the comfort of their own homes. The majority of states haven't fully legalized online sports betting.
However, the American people believe that should change. According to the survey, 57.77% of the respondents categorically support allowing sports betting.
Want to learn about surviving the rest of the football betting season?
Why Permit Sports Betting?
The respondents that said they were for sports betting were asked a follow up question. They were asked if they would support legalizing sports betting in their state if the tax income from it went to a public benefit.  More than 30% of those respondents changed their answers to "Yes."
This indicates that a very large majority of Americans—more than 70%—would support the legalization of sports betting if the proceeds were used for charitable causes.
When asked if they would wager on sports if it was permitted in their state, 51.64% of respondents answered they would be likely, very likely, or definitely do so. Adding in those that indicated they would be somewhat likely (14.55%), the number goes to 66.19% of those who would favor sports betting.  
Sports bettors know the benefits of having a strong online betting portal. Bettors in states where sports betting is legal know this is a must-have.
The fact that states like California, Texas, and Florida still forbid legal internet sports betting demonstrates how popular gambling is across the nation. In a few years, we might live in a country where the majority of adults legally wager on sports.
CFB BETTORS > THE MOST RIDICULOUS 2023 COLLEGE FOOTBALL PLAYOFF SCENARIOS
What Makes Sports Betting So Popular?
The obvious reasons are that it is legal in many states and the rise in advertising has made more people aware. A large number of those who have placed bets were asked why they think sports betting is so popular. 
The statistics of sports betting in 2022 revealed the following.
For amusement: 63.27%

To gain wealth: 59.27%

Societal Issues: 35.27% 

Other: 8.36%
These outcomes weren't extremely shocking overall. Sports betting is fun, though it is more fun when you win! You can win more on baseball if you understand betting the MLB playoffs.
Statistics of Sports Betting 2022 – Sportsbooks
You might think that sportsbooks would be growing and establishing themselves as household names given how popular sports betting is in the US. That doesn't seem to be the case.
Bettors (50.5% and 42.8%, respectively) were familiar with DraftKings and FanDuel. Not one other brand came even close to hitting 30 percent. It does make sense though, since those two sportsbooks opened in the U.S. in 2018.
Those bettors looking to beat the books would do well learning how to keep track of bets. There are no statistics on how many bettors do so, but it's a habit of winning bettors.
The Economics of Sports Betting
The statistics of sports betting in 2022 show that there is a difference in tendencies based upon income. Not surprisingly, there are more sports bettors from the higher income households.
Of those surveyed that made more than $75,000 annually, nearly 55 percent had placed at least one legal sports bet at a top sportsbook since 2018. Of respondents making less than $75,000 a year, only 31.04 percent reported placing a bet during the same time period.
That makes complete sense as those with more discretionary income can afford to lose more. Those making less do not have that extra income.
Digging deeper, nearly 60 percent of respondents making over $75,000 were found to have placed a bet at least once a week. In the lower income category, only 40 percent of those surveyed said they placed at least one bet per week.
As anyone would have anticipated, as disposable income rises, so do gaming budgets. Of those polled, 73.52% who earn less than $75,000 annually said they will spend no more than $250 per month on sports betting. The higher income category feels a little more at ease with betting more. Nearly 48 percent (47.69%) are comfortable betting at least $250 in a month.
Bettors that make more money are more willing to bet it on sports. It's one of the many statistics of sports betting 2022 that we can use to gauge where the market is and where it is headed. It's amazing the percentage of sports bettors that actually end up ahead.