NBA Starts Today – NBA Championship Odds
October 18, 2022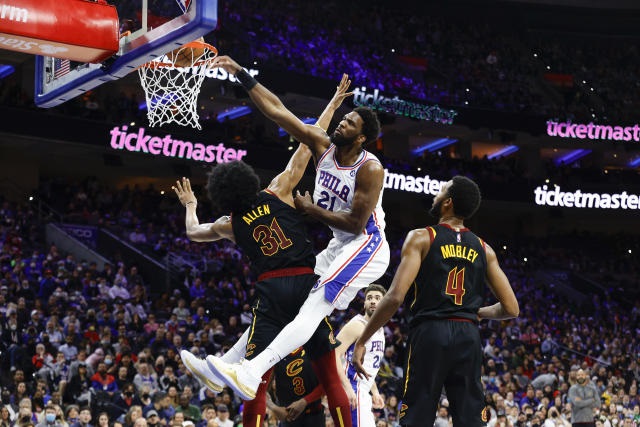 The 2022-2023 is already upon us. The preseason quietly came and went and here we are, opening day 2022. There are two games featured tonight. They pair up four teams with championship hopes/expectations in 2022/23. The Lakers are at Golden State to take on the defending Warriors (Warriors -7 at BetUS.com) & the 76ers are in Boston to do battle with the Celtics (BOS -2.5 at BetOdds.ag).
For our friends in California, it looks as though the Warriors will be favored to win it all again. This may be the last hoorah as the key players are yet another year older and younger teams are coming up.
The Bucks look to be the favorite from the East and will be for awhile as long as they have former league MVP Giannis Antetokounmpo on their roster. The beast from the east scored 29.9 PPG and nabbed 11.6 RBG in 2021/22.
At the bottom of the odds sheet are the once-powerful Houston Rockets. Gone are the days of Akeem Olajuwon, Clyde Drexler, Yao Ming, Tracey McGrady or James Harden. Now you have young players like Kevin Porter Jr., Jalen Green and Garrison Matthews hoping to carve out a name and team identity in 2022. I think the Rockets may be a little better than anticipated by the oddsmakers this year.
2022 – 2023 NBA Championship Betting Odds Season Start
Odds by SportsBetting.ag
| Team | Odds |
| --- | --- |
| Golden State Warriors | +575 |
| Milwaukee Bucks | +675 |
| Boston Celtics | +700 |
| Los Angeles Clippers | +700 |
| Brooklyn Nets | +750 |
| Philadelphia 76ers | +1200 |
| Phoenix Suns | +1400 |
| Denver Nuggets | +1600 |
| Miami Heat | +2000 |
| Dallas Mavericks | +2200 |
| Los Angeles Lakers | +2200 |
| Memphis Grizzlies | +2500 |
| Minnesota Timberwolves | +2800 |
| Cleveland Cavaliers | +3300 |
| New Orleans Pelicans | +3300 |
| Toronto Raptors | +4000 |
| Atlanta Hawks | +5000 |
| Chicago Bulls | +8000 |
| Portland Trail Blazers | +10000 |
| New York Knicks | +15000 |
| Charlotte Hornets | +20000 |
| Sacramento Kings | +25000 |
| Washington Wizards | +30000 |
| Detroit Pistons | +50000 |
| Indiana Pacers | +50000 |
| Oklahoma City Thunder | +50000 |
| Orlando Magic | +50000 |
| Utah Jazz | +60000 |
| San Antonio Spurs | +75000 |
| Houston Rockets | +100000 |
Related: See why you should be betting NBA race to 20