What's Wrong With Russell Wilson?
October 19, 2022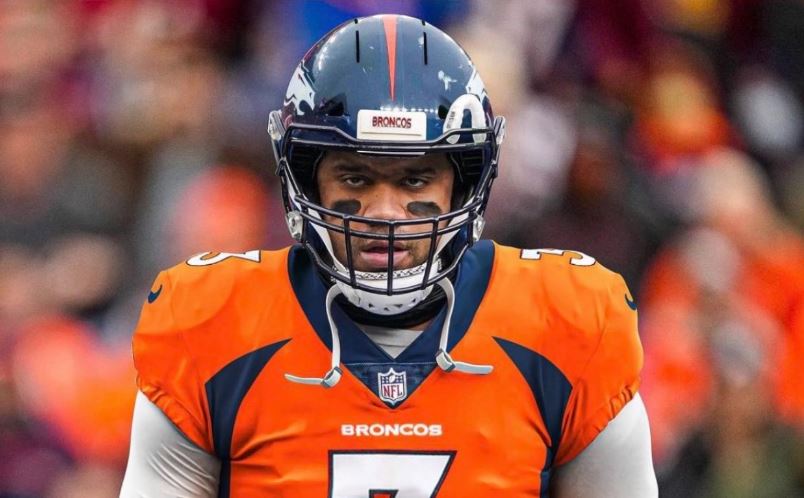 It was the single biggest move of the offseason. All of the hubbub surrounding the Tyreek Hill and Davante Adams trades, but no bigger splash than when the Denver Broncos traded a small king's ransom (or a king's small ransom) to get Russell Wilson.
Adding a Super Bowl-winning quarterback to one of the best defenses in the league was going to change the landscape in the stacked AFC West. With the quarterback group in that one division a "Who's Who?" of elites, It was (supposedly) an ongoing clinic at that position.
In February, before Wilson arrived, the Broncos were +2500 to win the Super Bowl. Then, after the trade with the Seattle Seahawks, that dropped to +1200, Denver a trendy pick to unseat the perennial division-titleist Kansas City Chiefs. 
Now, the Broncos are a bloated 80-1, or +8000,  to win the title, according to Super Bowl odds.
Wilson is not quite as hefty a proposition (75-1) to win league MVP honors, as per NFL odds.
Try a parlay with those two gimmicks.
Wilson Injured?
Denver's loss at Las Vegas saw Wilson suffer a partially torn lat muscle in his throwing shoulder. He did play through the injury in a home loss against the Indianapolis Colts a week ago Thursday night. With some more time before the next game, he went to Los Angeles to get a platelet-rich plasma injection that helps speed the healing.
A little strange that he chose to go to L.A. when the exact same procedure is available just about everywhere, including Denver. That issue aside, it doesn't seem to be affecting his throwing. He wasn't hurt at the beginning of the season-he was just bad-and despite an injury that's rather minor, he's still bad, so…
Wilson suffered a hamstring injury in the Broncos' Monday night overtime loss at the LA Chargers, but he ran the ball well, having finished with his second-highest rushing total (23 yards) of the season.
New Offense?
The quarterback is in a new offense, and with new wide receivers. However, we're now six weeks into the season, and after a long offseason program in which he worked with his wideouts and his new coach Nathaniel Hackett. Those struggles should be a thing of the past.
Wilson's now in his 11th NFL season, and has worked with offensive coordinators Darrell Bevell, Brian Schottenheimer and Shane Waldron. Now in Denver, he's with Hackett, a former offensive coordinator in Green Bay, and this team's coordinator, Justin Outten.
Field of Vision?
There's some hesitation to broach this subject, because it reminds one of the many arguments about short quarterbacks. However, the reality is that Wilson is missing wide-open targets. Some of those wide-open targets are right in front of him and should be easy to see.
Leading the list of egregious non-completions was a wide-open K.J. Hamler in the end zone in the final play of the loss to the Colts. Hamler was correct when he said, "I could have walked in."
This past Monday night, Wilson missed several open receivers that would have advanced the sticks. He missed hot reads when the Chargers poured on the pressure. As was pointed out by a number of analysts in the wake of the Broncos' fourth loss of the season, these are high school-type reads. They aren't complicated, and not because Wilson can't see over his linemen.
Wilson is listed at 5-foot-11, but is probably 5-10, while his offensive line Monday was Billy Turner (6-foot-5), Cameron Fleming (6-6), Dalton Risner (6-5), Quinn Meinerz (6-3) and Lloyd Cushenberry (6-4).
Wilson's never been a great quarterback throwing over the middle, or in the short passing game, but his bread-and-butter is launching one of the best deep balls in football. That, and being very good at the scramble. They're two areas where height is less important, and perhaps hidden some of Wilson's, um, shortcomings.
That doesn't explain the regression we've seen with Wilson, his slow and questionable decisions, His pre-snap reads and the way he sets protection are off, too, He's a quarterback with all of the pressures of being the face of a franchise, but no joy.
…at least the way we used to see.
This article brought to you by BetUS.com  <– Use this link and promo code SBA125 to get a 12% bonus now