Indianapolis Colts v. Tennessee Titans Betting Preview and Predictions
October 21, 2022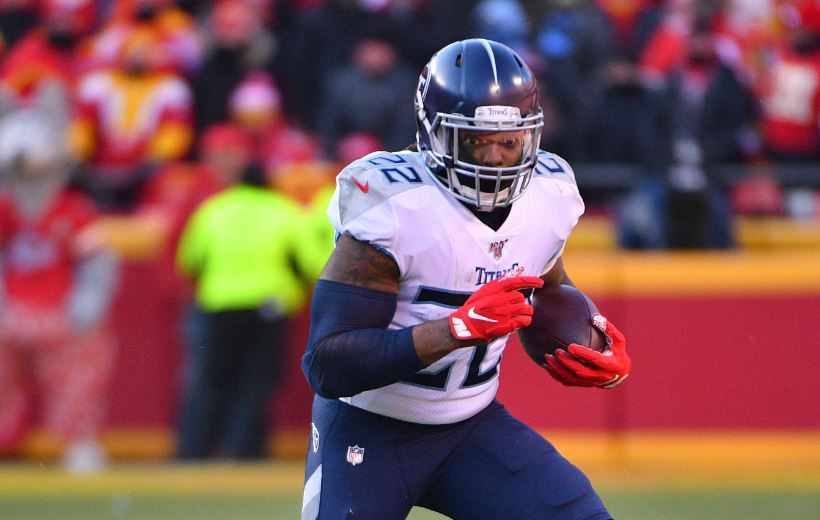 The Colts (3-2-1) and Titans (3-2) go to war against each other for the second time in three weeks after Tennessee took the first matchup in Week 4, 24-17. This time, the Titans are (-2.5) favorites at home, and they'll be fresh and reenergized following their BYE week. As for Indy, the underdog Cots have won two in a row following their loss to Tennessee. Winner of this one moves into first place in the AFC South, with kickoff at the Titan's Nissan Field set for 1 PM EST. 
Indianapolis Colts v. Tennessee Titans Betting Breakdown 
Moneyline : Indianapolis Colts (+115) v. Tennessee Titans (-135) at BetOnline.ag
Spread : Indianapolis Colts +2.5 (-110) v. Tennessee Titans -2.5 (-110) 
Over/Under : 42 Points 
Indianapolis Colts v. Tennessee Titans Quick Hits 
Jonathan Taylor expected to return 
The NFL's leading rusher in 2021 has been sidelined for 2 weeks due to an ankle injury, but after a full practice Thursday, Colts running back Jonathan Taylor is expected to return for Sunday's matchup against Tennessee. Taylor struggled in the first matchup against the Titans, rushing for just 42 yards on 20 carries. 
Titans O is heavily underperforming 
This Tennessee team has yet to establish their identity this season as an offense. The Titans rank 31st in pass offense (971 yards), 27th in rush offense (514 rushing yards), and 31st in overall offense with only 278.2 yards averaged per game. 
Tennessee dominant in head-to-head
The Titans have enjoyed playing the Colts in recent seasons, as they have a 4-0 record over their AFC South rivals in their last four meetings. 
Matt Ryan shows out against the Titans
Matty Ice has performed well against the Titans throughout his career. Ryan averages 330 passing yards per game vs the Titans, and he went off in their Week 4 matchup, throwing for 356 yards and two touchdowns. 
Titans D bends, but doesn't break 
This Titans defense is hard to get a read on. On one hand, they give up 390.8 yards per game, 28th worst in the league. They are stiffening up in the red zone though, allowing touchdowns on just 50% of opponents trips to the red zone, tied for 9th-best in the NFL. 
Indianapolis Colts v. Tennessee Titans Spread Play : Colts +4.5 (-170) 
Tennessee and Indy face off for the second time of the season already, but this time the odds are flipped. The Titans, who overcame their (+160) underdog odds to beat the Colts in Indy just weeks ago are now considered the favorites in the rematch. Titans bettors must be seeing something that we aren't, as their offense has been anything but reliable. In addition, the Titans have the NFL's worst pass defense in the league, giving up 287.6 yards through the air per game. 
With such a tight matchup on paper, it's interesting to see the Colts as underdogs. This line might be slightly skewed as a result of Week 4's matchup between these two teams, as bettors are riding with the TItans after their win over Indy. Be cautious when riding with this trend, because despite winning that game, Tennessee was shut out the entire second half. Look for Indy to build off of this and other small positives that they took away from that Week 4 matchup in what should be a close, close game. 
When betting the spread on this one, take the hit on the odds for the extra two points. The Titans aren't a team who are going to put together scoring drive after scoring drive, especially if they have a lead. Expect Todd Downing to coordinate a clock-chewing and game-managing type of offensive scheme against the Colts. Indy is a live dog in this one, but a bet on keeping them within 4.5 points is a relatively safer play. Throw this in a parlay, or go a little bigger on unit size to take advantage of this notable line. 
Indianapolis Colts v. Tennessee Titans Over/Under Play : Under 42 Points (-110) 
Familiarity is highly impactful in games like this, and both the Titans and Colts are very familiar with each other. The Titans were able to get their run game going in the first matchup between these two, but Indy will have prioritized stuffing the run before anything else in this second meeting between the two teams. If you stop the Titans run-game, you can expect to limit them to very few points, as Ryan Tannehill and his lack of receiving targets have been abysmal to this point in the season. 
One variable that could threaten this Under line is Matt Ryan and his production through the air. Ryan and the Colts upped the tempo in last week's game against the Jags, with Ryan throwing the ball 58 times, tied for the most pass attempts from any QB this season (tied w/ K. Murray). If Indy gets a lead early though, the Colts will be much more inclined to pump the breaks on this hurry-up O, and would likely resort to a more run-heavy style to manage out the game. Anticipate the Colts holding the Titans to very few scores in a tightly contested AFC South showdown. 
Indianapolis Colts v. Tennessee Titans Best Player Props 
Michael Pittman Jr. : Over 68.5 receiving yards (-115)
Pittman Jr. is coming off of a monster week against the Jags, where he grabbed 13 passes for 134 receiving yards. Pittman was targeted 16 times last week, and his connection with Matt Ryan appears to be getting stronger each week the pair play together. Pittman is averaging 62.8 yards against the Titans in his career, but he should exceed this number easily with his favorable matchup against a young and undersized Roger McCreary. 
Nick Westbrook-Ikhine : Over 32.5 receiving yards (-110) 
Taking up the role of injured Treylon Burks, receiver Westbrook-Ikhine is WR2 for this Titans team for the foreseeable future. While he is not the most crisp route-runner or most explosive deep threat, Westbrook-Ikhine will be called upon to produce in this one. Look for Westbrook-Ikhine to have the most impact in play-action situations, where he often runs the deep crossing routes. Just one or two catches is all you should need to hit this sleeper prop, but Westbrook-Ikhine must be clinical with his targets, which will be few and far between. 
Matt Ryan : Under 2.5 Rushing Yards (-115) 
Matt Ryan has been sacked 21 times already this season, 4th most in the NFL, and he's accumulated the most sack yardage on those plays, losing 168 yards, the most in the league. On top of that, this new hurry-up offense will encourage Ryan to throw away dead plays instead of tucking the ball for a short gain on the ground. In addition to all of this, the Titans will have their pass rush back at full health, as linebacker Bud Dupree is set to make his return from injury this Sunday. 
Bet these picks now at BetUS.com