At What Age Will Tom Brady Retire Odds
October 28, 2022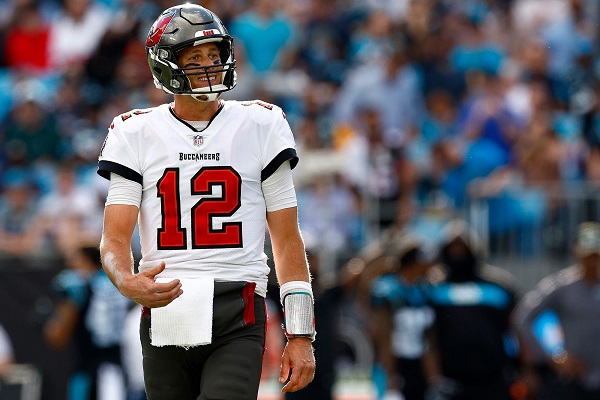 Tom Brady's retirement, it's a hot topic in the NFL. The man is 45 years old and is playing in his 23rd season. He won the Super Bowl just two seasons ago and wanted one more for the mantle. But there has never been more of a challenge for Mr. Brady than winning it all this year with this Bucs team.
The Bucs are nearly dead last in rushing offense. Their defense isn't bad but it isn't elite either. The Bucs' D is currently #11 overall is YPG allowed and #7 overall is PPG allowed. After last night's defeat, Tampa has 3 wins and 5 losses on the season. It is Tom Brady's worst start through eight games ever.
Then you have the Gisele thing happening. When Brady cancelled his retirement earlier in the year and decided to come back, it threw his home life into turmoil. There have been many articles written on the topic. They state that Brady's wife is hiring a divorce lawyer and is taking the kids and leaving. It's hard to compete for an NFL championship when your home life is wrecked.
Betting Odds of What Age Tom Brady Will be When he Retires
Brady just turned 45 years old back in August. So, his age will not change during the season. Basically these odds allow you to bet when his last year will be. All signs as well as the betting odds point to this being the final one. Odds are by BetUS
And its not like he is having fun playing either. His frustration is written on his face after almost every play. Cameras have cut to him yelling at offensive linemen on the sidelines or scolding players in the huddle. You cannot win Super Bowls with that kind of energy. Just ask Dan Marino.
The meme below was created last night during the game and perfectly encapsulates how Brady carries on during the game.