Mid Term Election Betting Odds
November 5, 2022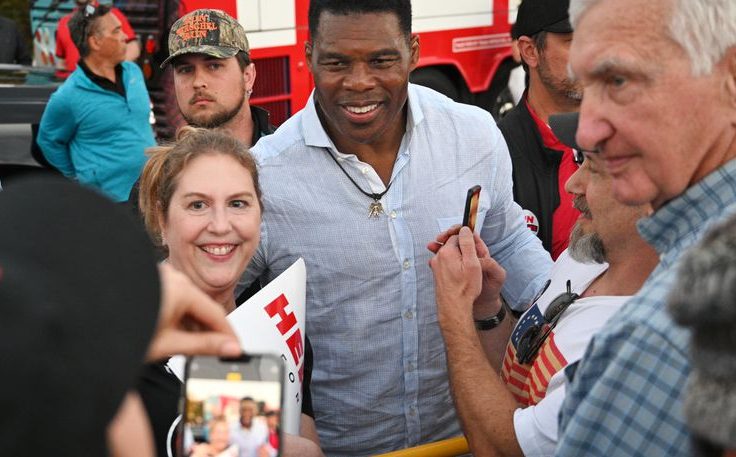 The "mid terms" are the period in the middle of the Presidential election cycle where Governors and Congressmen are selected for many states. Usually the way it plays out is that the political party opposite of the current sitting President wins the majority of the seats.
Some key battleground states have very contentious elections as we speak. Voting day is just a few sleep and wakes away and things seem to be leaning toward Republican dominance, as per usual considering there is a democrat in the White House.
There is even a sports tie-in. Remember Hershel Walker? He was an All-American running back and the University of Georgia and later was involved in what is considered the most lopsided trade in NFL history. He is now running for office in his home state and is actually favored to win. Here are the key senate races:
2022 Senate Race Odds
found at BetOnline.ag
          Arizona: Blake Masters (R) -145 vs. Mark Kelly (D) +105
          Georgia: Herschel Walker (R) -165 vs. Raphael Warnock (D) +125
          Ohio: JD Vance (R) -800 vs. Tim Ryan (D) +425
          Pennsylvania: Dr. Oz (R) -225 vs. John Fetterman (D) +160
2022 Gubernatorial Races Odds
found at BetOnline.ag
          Arizona: Kari Lake (R) -800 vs. Katie Hobbs (D) +425
          Michigan: Gretchen Whitmer (D) -325 vs. Tudor Dixon (R) +215
          New York: Kathy Hochul (D) -450 vs. Lee Zeldin (R) +275
          Pennsylvania: Josh Shapiro (D) -800 vs. Doug Mastriano (R) +425
Last up, the Republicans are the overwhelming -3000 favorite to control the House of Representatives.