Potential College Football Champion List Down to Just 14 Teams
November 10, 2022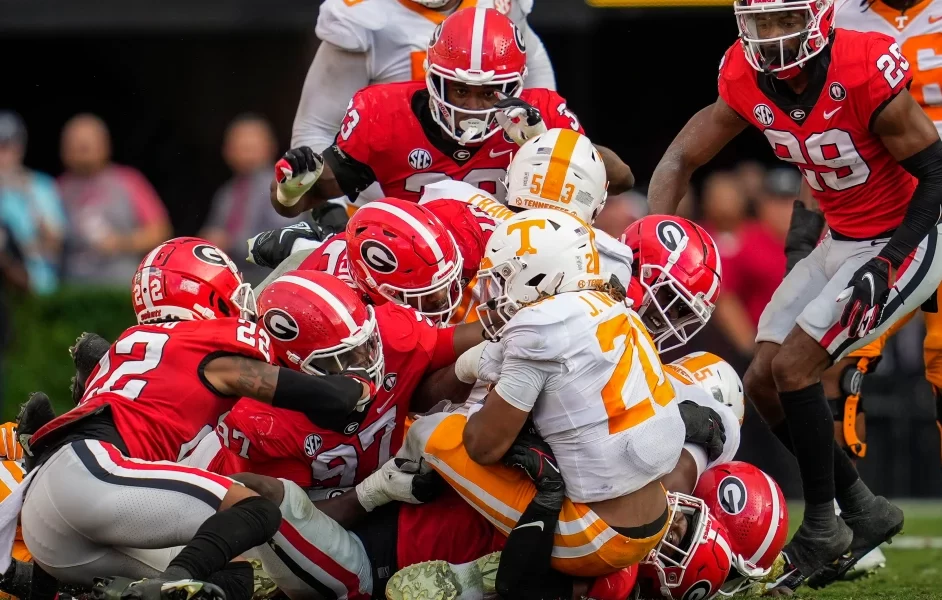 What the media talking heads tell you vs what reality actually is can be quite different. The media will string as many people along as they can to get and keep eyeballs on their website or TV program. A perfect example of this is when the pretend like the college football championship is still wide open and any teams in the top 20 or even 25 can win it. But truth can be found at online sportsbooks. Currently there are only 14 teams listed with odds to win it all.
3 of the 14 teams have two losses, they are Alabama, Utah and LSU. 4 of these teams are undefeated: Georgia, Ohio State, Michigan & TCU. The rest have just one loss.
The national rankings often do not reflect the reality of a team's true strength either. Case and points when just last week  #3 Georgia hosted then #1 Tennessee. The lower rated team was actually 10 point favorites. You can actually tell more from betting odds than you can polls.
Well I won't waste anymore of your time. Here are the 14 teams that are still in it to win it.
Odds found at SportsBetting.ag