It's Really Down to Just Two Players to Win the Heisman Trophy
November 23, 2022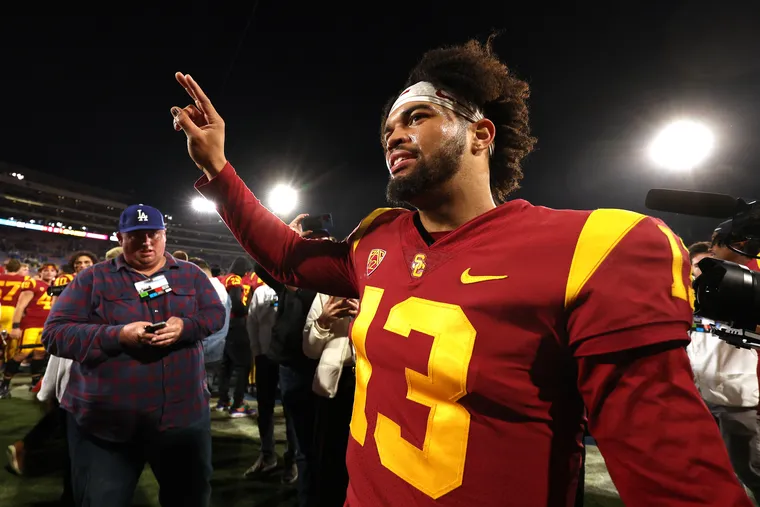 The Heisman Trophy is awarded to college football's top player as ranked by voting members. It is based on the perception that the player in question was most impactful to his team and college football in general for that one season. It was first awarded in 1935.
This season has seen about five players seriously content for the award but in the last few weeks it has been whittled down to just two.
C.J. Stroud from Ohio State is playing lights out football. His team is undefeated heading into the regular season finale against Michigan. He has thrown for 2,991 yards with 35 TD's and only 4 picks.
Caleb Williams from USC has similar number passing, 3,480 yards in the air with 33 TD's and only 3 picks. But he has 316 rushing and 7 TD's. His counterpart art OSU has 0. The tradeoff is that Caleb Williams' USC team has a loss. It was a one point defeat against Utah back on October 15th.
This weekend will be the deciding week in our opinion. Both teams are going up against very good opponents for "rivalry week". USC is facing off against Notre Dame, a team that started slow but has since found their stride. USC is -5.5 point favorites. OSU, like we mentioned before, is facing off against Michigan and are 8 point favorites at home. Check out current sportsbook bonus offers, some of which you will not find at any other website.
ODDS TO WIN HEISMAN TROPHY 2022
C.J Stroud -110
Caleb Williams Ev
Blake Corum +1200
Bo Nix +2800
Stetson Bennett +8000
Drake Maye +650
Max Duggan +5000
odds from BetUS.com