$50,000 College Bowl Pick'em Contest
December 4, 2022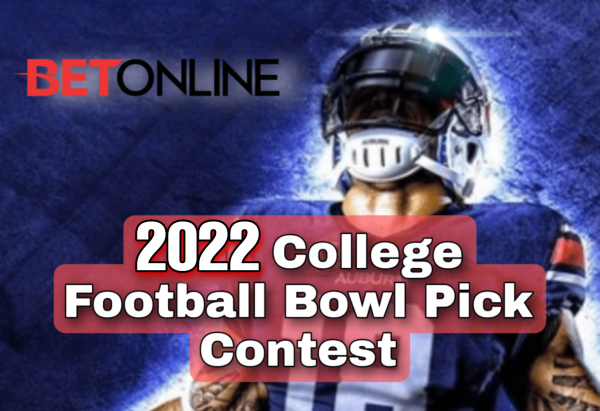 What would college football bowl season be without a bowl game contest? I remember back when I worked at a sports bar about twenty years ago, we had a local bowl game contest which cost 20 bucks to enter and first place won a thousand bucks.
It was a piece of paper where you would circle your pick which was against a spread. We had guys who knew college football like the back of their hand but sometimes that didn't matter. The winner one year was a guy who didn't know football very well at all. We asked what his secret was and he said that he picked the team according whose mascot sounded tougher. Ex. a tiger could kill a cardinal so he would pick Auburn over Louisville. You get the picture.
Whichever way you decide to pick your teams is up to you. The spread makes each game basically a level playing field. There are college football contests all over. But the best one is at BetOnline.ag
This contest awards a total of $50,000. First place prize is ten grand. Entry is $20 per. And you can buy two entries total. Below you can fid the full rules and payout for the college football bowl pick em' contest.
Contest runs from Tuesday, December 27th, 2022 to Monday, January 9th, 2023.
You can enter from now until December 27th.
Contestants must have a valid BetOnline account to register.
The first entry costs $20, the second entry is just $10.
Prize Breakdown
| | |
| --- | --- |
| 1st Place | $10,000 |
| 2nd Place | $5,000 |
| 3rd Place | $3,000 |
| 4th Place | $2,500 |
| 5th Place | $2,000 |
| 6th Place | $1,500 |
| 7th Place | $1,250 |
| 8th Place | $1,000 |
| 9th Place | $750 |
| 10th Place | $500 |
| 11th Place to 15th Place | $400 |
| 16th Place to 20th Place | $350 |
| 21st Place to 30th Place | $300 |
| 31st Place to 40th Place | $250 |
| 41st Place to 50th Place | $200 |
| 51st Place to 75th Place | $150 |
| 76th Place to 150th Place | $100 |
There are no tie-breaker questions. If there are ties for any prizes, the money will be split among the tied contestants, along with the next lowest prize. Example: If three entrants tie for third place, they will split the 3rd, 4th and 5th place prizes of $3,000, $2,500 and $2,000. As a result, each player would win $2,500.
Winners will paid directly into their BetOnline.ag account within 72 hours after the completion of the CFP National Championship on Monday, January 10th, 2021.
Prizes are non-transferable.
HOW TO ENTER
Sign up at BetOnlne.ag
Deposit
Find and click "Contests"
Find $50,000 College Bowl Pick Em' Contest
Click and Enter