College Football Playoffs Point Spread With Analysis
December 5, 2022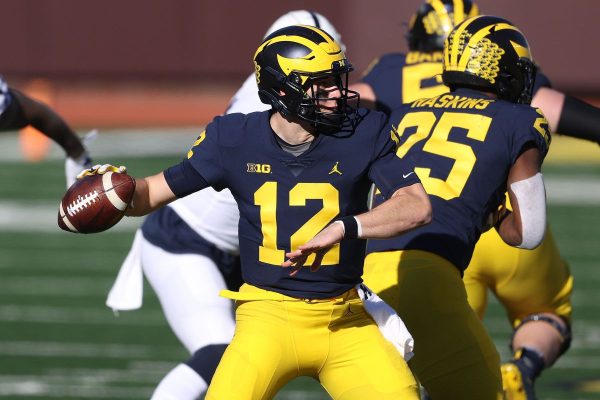 The NCAA football playoffs have been set in stone. The TCU Horned Frogs will face the Michigan Wolverines and the Ohio State Buckeyes will face off against the Georgia Bulldogs. USC was bounced from the equation when they lost for a second time to the Utah Utes on Friday night.
Before the games and corresponding point spreads were announced, we had a pretty good idea that the matchups would be exactly what they ended up being. That's why on Saturday night we announced on our Facebook that our predicted point spreads for those exact macthups would be:
TCU +6.5
Michigan -6.5
Ohio State +6.5
Georgia -6.5
Although our Georgia/OSU line was pretty much right on, we were low on the Michigan lines. The actual opening lines were as follows:
TCU +9
Michigan -9
Ohio State +7 (Now +6.5)
Georgia -7 (Now -6.5)
Based on our early prediction, there is value on TCU +9. We are also leaning toward Ohio State making their game with Georgia a little closer than the line may indicate. In case anyone thinks that Georgia is Teflon and cannot be beat, it should be noted that they only won by 4 points at Mizzou back on October 1st. They also only beat Kentucky by 10 points. So, it is definitely possible to hang in there with them. I think OSU may be able to make that happen.
Think about this: What better matchup for national TV purposes than a Ohio State vs Michigan rematch? This backyard brawl has 100 years of history and the country pretty much gets drawn into it whenever they face off. The 2022 regular season matchup between these two back on November 17 was the most-watched college football regular season game of 2022.
Current National Championship Odds
from SportsBetting.ag
Georgia
-145
Michigan
+290
Ohio State
+400
TCU
+1600
As these games draw closer we will publish deeper previews as well as trends and public action reports. Stay tuned.