San Francisco 49ers VS. Seattle Seahawks Free Pick
January 10, 2023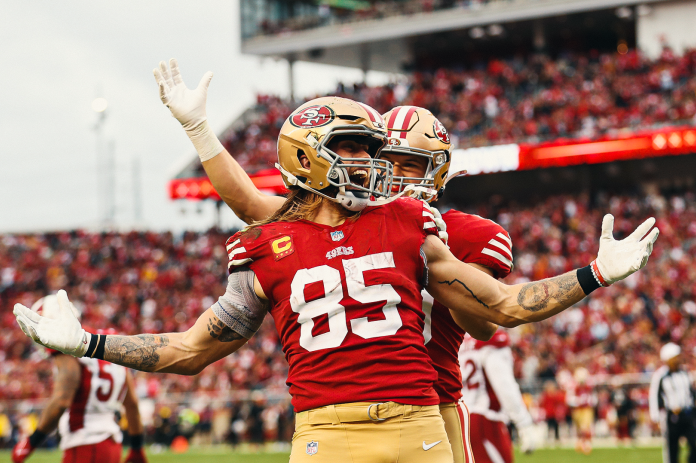 The second-seeded 49ers, who are on a 10-game winning run, face the seventh-seeded Seahawks to begin super wild-card weekend in an attempt to clinch a berth in the divisional round. In addition, the 49ers will try to complete a season sweep of the Seahawks following victories in Week 2 (27-7) and Week 15 (21-13). Seventh-round rookie Brock Purdy, who replaced Jimmy Garoppolo after quarterback was hurt (foot), is unbeaten as a starter (5-0) and will want to keep it that way into the playoffs. 
Pete Carroll's Seahawks defied the odds despite being predicted to finish last in the NFC West, yet just making the playoffs remains insufficient for his team. In the last week of the regular season, Seattle narrowly avoided being eliminated from the playoffs by defeating the Rams 19-16 in overtime and then earning the seventh seed as a result of Green Bay's home loss to Detroit. Seattle has had its problems after a 6-3 start to the season; entering the wild-card round, the team has a 3-5 record over its last eight games.
But as long as you have life, everything is certainly possible. All that is in the past. The 49ers will not underestimate Seattle despite being double-digit favorites because they are aware that they risk losing if they don't play well for the whole four quarters. 
49ers vs. Seahawks Odds
Spread: Seahawks +10; 49ers -10 at BetUS

Over/Under: 43 

Moneyline: Seahawks +375; 49ers -500 
It comes as no surprise that the 49ers are ranked as double-digit home favorites in this matchup given that they are the team with the best power ratings in the league. San Francisco covered the 8.5 points vs Seattle in Week 2 and is now being given even better odds given their 10-game winning streak. This season, Seattle's offense struggled to score, scoring only 10 points per game on average in both games. The total of 43 points, the lowest total in the Super Wild-Card Weekend, is not surprising given that the 49ers' defense has the lowest EPA/play in the league (-0.112). 
49ers vs. Seahawks: The All Time Record
The Seahawks have a 30-19 advantage against the 49ers in the overall record. The 49ers had lost the previous four games against the Seahawks, going back to Russell Wilson's time with the team, despite winning the regular season series this year. It will be their first playoff meeting since the Seahawks' all-time great run to the Super Bowl XLVIII in the 2013 NFC Championship game. 
49ers vs. Seahawks: Prediction 
Due to San Francisco's consistency on both sides of the ball, the 49ers double digit point spread is justified. While covering a double-digit spread in the playoffs is challenging, Seattle's offense should have a low-scoring day as a consequence of the 49ers' ability to put Geno Smith under pressure. The 49ers can be expected to complete the task, recording their eighth cover in nine games and their 11th straight victory. Take the Niners. You can enter a real money playoff pick em' contest here and play to win $20,000
Other Free Picks for Wild Card Week January 2023
Jacksonville Jaguars VS. Los Angeles Chargers Free Pick
Miami Dolphins VS. Buffalo Bills Game Preview & Pick
New York Giants VS. Minnesota Vikings: Game Preview & Pick