Ohio Made a Great Impression on the Sports Betting Industry this Jan 1st
January 23, 2023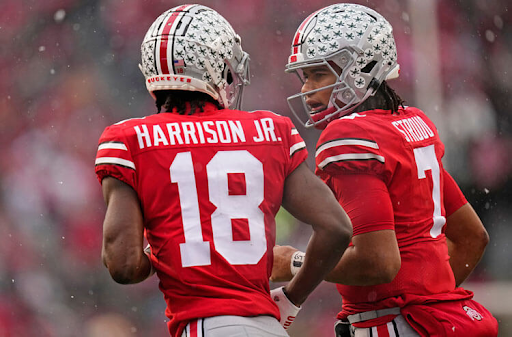 When legal sports betting in Ohio went live on January 1st, 2023, the launch went off with a bang. It is safe to say that the launch lived up to expectations. To put things into perspective, north of 11 million sports betting transactions were made on the first two days that Ohio sports betting was legal. 
One of the reasons why Ohio sports betting got off to such a hot start correlates with the amount of sports betting apps that went live. With 16 Ohio sports betting apps, Ohio bettors didn't have to look far when it came to deciding what sportsbook to sign up for. These bettors had choices, variety, and generous betting promos for new users to entice them to sign up. This was a recipe for success. 
One of the reasons why Ohio sports betting launched with so many sportsbooks is the size of the state in population. Ohio is the seventh largest state in terms of population with over 11.7 million people. When you are this large, it would be wise to give the people options. 
Ohio made a great impression on the sports betting industry this Jan 1st
Despite being the newest state to deploy legal sports betting, Ohio was the most active upon its launch at the top of the new year. Per Geocomply.com, Ohio took in roughly 11.3 million sports betting transactions on Sunday, January 1, and Monday, January 2. In comparison to Ohio's neighboring states, New York took in 9.3 million transactions while Pennsylvania was the next closest to that number within those two days coming in at 8.2 million. 
Ohio sports betting went live on January 1, 2023, at midnight. In its inaugural hour, roughly 234,000 transactions were made between midnight and 1 a.m.ET. Ohioans were not sleeping after the ball dropped in Times Square. They were betting instead.
Overall, those located in the Cincinnati region accounted for the state's most transactions (1.9 million with the Columbus region coming in at a close second at a 1.3 million mark in the first two days that sports betting was legalized in Ohio. 
The first chance that Ohio bettors had to bet on a local professional team came on that initial Sunday when the Cleveland Browns covered the spread against the Washington Commanders. If you took the Browns to cover, you likely cashed your first legal bet in the Buckeye State. 
Where Can I Place A Bet In Ohio?
Another reason why Ohio sports betting launched with so much force is because Ohioans were not just limited to online wagering. Ohio bettors can also place bets at approved retail casinos in person as well as unique betting kiosks located at local businesses throughout the state. You can find these betting kiosks at local bars, restaurants, bowling alleys, and supermarkets, amongst other comparable establishments. 
It appears that Ohio lawmakers are treating sorts of betting like the local lottery, which is the direction that most states are not following at the moment. 
Most Popular Betting Apps In Ohio
Ohio betters have 16 different betting apps to sign up for. All of these apps may have the same purpose, but they are all not created equally. Some of these Ohio betting apps will have their advantages over the next. Therefore, when it comes to choosing the best Ohio betting platform for you, you must ask yourself what you need as an individual bettor. 
The most popular betting apps in Ohio are also some of the most popular in the United States. These include BetMGM Ohio, Caesars Sportsbook Ohio, FanDuel Ohio, and DraftKings Ohio. All four of these betting platforms are similar. They feature a wide variety of sports and markets to bet on as well as a slew of bet types to put your wagers in motion. When it comes to other features, you can also construct same-game parlays and place live bets at all of these sites. 
When it is all said and done, the difference between the top betting apps comes down to bonuses and promos for both new and existing users. Sure, all of the above betting apps have generous welcome bonuses. But some are more generous than the next when it comes to ongoing bonuses that existing users can take advantage of every day. 
But since BetMGM Ohio, Caesars Sportsbook Ohio, FanDuel Ohio, and DraftKings Ohio are all considered industry giants, they have the means to deploy these ongoing promos to keep the customers they have betting on their platforms.