Looking Ahead to the Eastern Conference Finals
February 5, 2023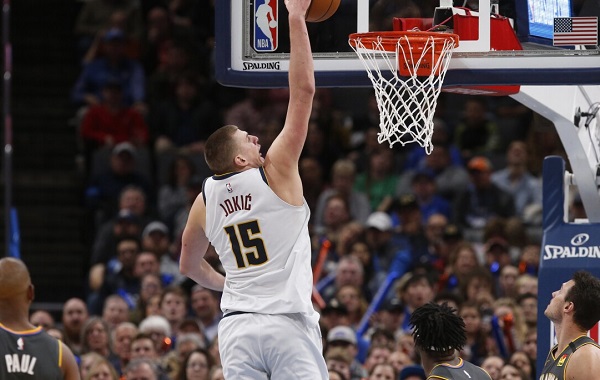 The 2022–2023 Celtics were cooling down after a good start, but things have just begun to perk up. Boston boasts a league-best winning percentage and a 7-3 record over its previous ten games. Even though it wasn't anticipated after Udoka's suspension, current head coach Joe Mazzulla is doing a fantastic job right now. For the time being and probably for the foreseeable future, the club will remain at the top of our NBA playoff predictions for the Eastern Conference. 
Philadelphia has undoubtedly shown it has the talent to succeed, as seen by its 9-1 record over its previous 10 games. The group has also lately defeated some of the league's top teams, including the Nets and Denver Nuggets, and is now riding a seven-game winning run. The Cavaliers and Heat, two underrated clubs, have a chance to shock the Eastern Conference if they make a deal at the trade deadline or if their present players play better. 
After a hot start to the season, the Bucks cooled down, but they have just started to flare back up. Milwaukee has won four consecutive games and has a 10 game winning streak in which they are 7-3. These victories included victories against the Hawks, the Toronto Raptors, and the Denver Nuggets. As of right now, Milwaukee, which is one of the "Big 3" teams in the Eastern Conference along with the Celtics and 76ers, will finish third in the NBA playoff predictions. 
The intrigue surrounding the Nets has surpassed that of the summer, which seems difficult to believe. The firing of Steve Nash, the hunt for Udoka, Kyrie Irving's suspension, and the mounting annoyance with Ben Simmons all make the list. The squad has managed to come together despite all of the drama. If Kevin Durant recovers from his most recent injury, Brooklyn seems to be a serious championship challenger and will have a voice in the playoff outcome. 
The Atlanta Hawks and the New York Knicks are two understated clubs in the Eastern Conference with sneakily excellent potential. Although none of them are household names like Boston, Philadelphia, or Milwaukee, you do not want to play any of them in the playoffs. Both squads have young players who will continue to develop quickly in the second half of the season, thus there is space for growth and development. 
The Washington Wizards, Chicago Bulls, and Toronto Raptors stand out among the teams predicted to miss the postseason. With a five-game winning run thanks to Bradley Beal's health, the Wizards are presently seventh in the conference. Washington may keep moving up, but the Raptors and, in particular, the Bulls, need to improve if they want to move up the rankings and make it to our NBA playoff predictions.
Also See:
Looking Ahead to the Western Conference Finals
Eastern Conference Championship Odds
odds found at BetOnline.ag
Boston Celtics +160
Milwaukee Bucks +325
Philadelphia 76ers +450
Brooklyn Nets +750
Cleveland Cavaliers +800
Miami Heat +2000
Atlanta Hawks +4000
New York Knicks +6600
Toronto Raptors +6600
Chicago Bulls +15000
Indiana Pacers +15000
Washington Wizards +20000
Orlando Magic +50000
Charlotte Hornets +75000
Detroit Pistons +100000