Life After Football for Tom Brady & Come Back Betting Odds
February 8, 2023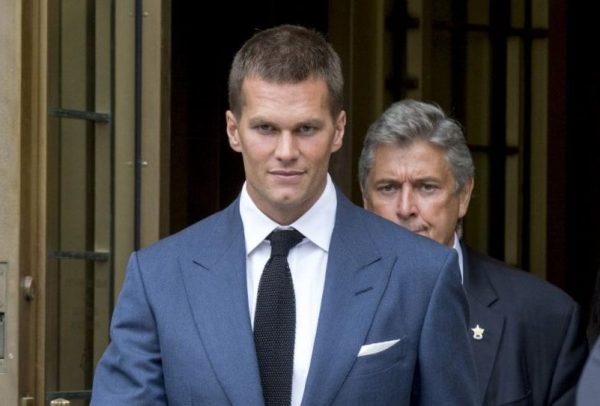 After completing his divorce from Gisele Bündchen and announcing his retirement from the National Football League for the second time, Tom Brady is finally able to leave his athletic career behind him and concentrate on his family. 
In the episode of his podcast entitled "Let's Go!" that aired on SiriusXM on Monday, Tom Brady stated, "I look forward to exploring a lot of other elements of life that have been put aside for the time being." "As we go forward, I'm sure I'll experience a variety of new feelings; nevertheless, just so you know, I'm doing very well right now." The 45-year-old former quarterback went on to say that he is "excited about what's ahead" and that he is "in a terrific place." 
He remarked, "A friend of mine argues that the future occurs one day at a time, and I think that whenever a significant chapter comes to a close, there's another significant page ahead." Tom Brady is refocusing his attention on aspects of his life that he had to set aside in order to pursue a career in professional football. 
Brady also made fun of himself by joking that he should have retired twice in the same year. In addition to saying, "It's all really fresh," he remarked, "I've done it once before, so I've got to figure it out and become excellent at this stuff." 
The seven-time Super Bowl winner announced his initial retirement in February 2022, but only a few short weeks later, he was back on the field playing football. A week ago, he made the announcement that he would be quitting football "for good." 
Brady, 45, and Bündchen, 45, were married from 2009 to 2022 and had two children together: a boy named Benjamin who is 13 years old and a daughter named Vivian who is 10 years old. In addition, the sportsman shares parental responsibilities for his son Jack, who is 15 years old, with his ex-girlfriend Bridget Moynahan. 
At the time, a source close to the situation said that Gisele was the one who typically took care of the children. In spite of the fact that they had been having problems, the supermodel wished the father of her children well in an Instagram message when he revealed that he was retiring for the second time. 
Both Brady and Bündchen now have their home in Miami and share parental responsibilities for their children. She shelled out over 11.5 million dollars to buy a home just opposite his estate. In addition to that, they went on their own tour of a prestigious private school that Benjamin and Vivian might attend. 
The choice that Brady made to come out of retirement generated tension in his relationship with Bündchen. According to a source who spoke with Page Six during the last week, Brady will not be dating anybody in the near future. According to the information provided by the source, "he is not officially dating anybody right now." His friends are trying to set him up all the time, but he is only interested in his children for the time being.
As is to be expected, a lot of fans don't believe that the soon-to-be 46-year-old quarterback is really done playing. In fact, you may bet on it as well. Brady's chances of coming out of retirement are +900, while Brady's chances of staying retired are -2000, according to BetOnline. +900 are excellent odds, but it implies that they believe Brady will remain retired at this point.