NBA Report: Celtics Win Against Grizzlies As The Raptors Overcome Pistons
February 13, 2023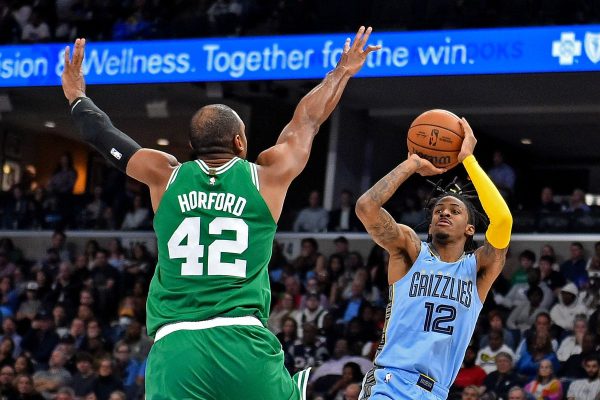 The Raptors edged past the Pistons after throwing away a 12-point lead in the final minutes of Friday's loss to the Jazz. The Celtics, despite injuries to three starters, were able to hold off Ja Morant and the Grizzlies. The Pistons, on the other hand, lost despite having a 12-point lead. 
Detroit Pistons 118 – 119 Toronto Raptors 
Fred VanVleet scored 35 points, surpassing the 30 point mark for the ninth time in his career this season, and Pascal Siakam added 28 points as the Toronto Raptors defeated the Detroit Pistons 119-118 on Sunday. This victory was the Raptors' fourth in a row and their fifth win overall in their last six games. 
Scottie Barnes gathered 20 points and Achiuwa garnered 11 points along with 11 rebounds as Toronto claimed its second consecutive victory against Detroit after losing the previous six games. The Raptors, led by VanVleet, were able to get back on track after throwing away a 12-point lead in the last five minutes of their game against Utah at home on Friday. "That stung," VanVleet remarked after the Friday game. "Undoubtedly, this made everyone angry, but the game must carry on nonetheless. We have to maintain our concentration on the games that are now in front of us and win as many of them as we possibly can." 
When Fred VanVleet scores 30 points or more for Toronto, the Raptors have a record of 20-7 all-time. Siakam has scored at least 25 points in each of the last three games he's played. Bojan Bogdanovic collected an impressive 33 points, Burks had 21, and Diallo and Ivey each had 18. 
Memphis Grizzlies 109 – 119 Boston Celtics
Derrick White boasted 23 points at the end of the night to help the Boston Celtics push off Ja Morant and the Grizzlies 119-109 on Sunday. Al Horford scored 16 points, Payton Pritchard had 12, and Sam Hauser contributed 20 points for the NBA-leading Boston Celtics, who won their fourth consecutive game. Hauser also tied his career-high with six three-pointers, which gave him a total of 20 points. Jayson Tatum, a prominent player for the Celtics, did not have his best game. He finished with 16 points, but he only made three of his sixteen shots and missed seven of his eight three-point tries. 
Morant led the Grizzlies in scoring with 25 points, seven assists, and six rebounds. Desmond Bane scored 18, while Jaren Jackson Jr. had 15 points and seven rebounds. Morant topped the team in all three categories. Marcus Smart, the starting point guard for the Boston Celtics, has been sidelined for the past ten games due to a bone bruise in his right ankle. In addition, forward Jaylen Brown, who suffered a facial fracture after Jayson Tatum accidentally elbowed him, and reserve guard Malcolm Brogdon were also unable to play (sore Achilles).