2023 NFL Draft – First QB Taken Odds
February 23, 2023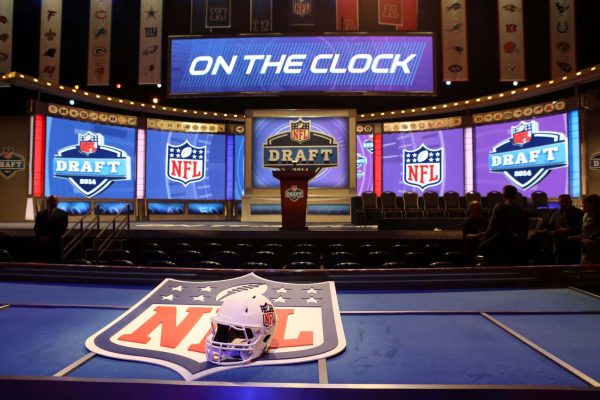 In all of sports, there may be no position more important than that of the NFL starting quarterback. The NFL is a passing league and success – as measured by Super Bowl championships – usually comes from having an elite quarterback. Just ask the Kansas City Chiefs.
As a result of the value placed upon the quarterback position, it's no surprise that four of the last five No. 1 overall picks in the NFL draft have been quarterbacks. Teams went for four straight before DE Travon Walker went first to Jacksonville last year (see his 2022-23 NFL stats). In fact, the 2022 NFL draft was the first since 2013 in which multiple quarterbacks were not taken in the first round. 
Kenny Pickett, drafted by Pittsburgh at No. 20, was the only quarterback selected in Round 1 last year (See his 2022-23 NFL stats). That will change this year as the top pick is expected to be a QB and as many as four or five could go in the first round.
Top Overall Pick
Alabama QB Bryce Young is expected to be the first overall pick in the 2023 draft. Sportsbooks have him listed at -180 to go No. 1. The Chicago Bears currently have the first pick and they also have a top pick of their own at quarterback. Chicago took Justin Fields with the 11th pick in the 2021 draft. It is speculated that the Bears will trade Fields and take Young first overall.
There is also talk of a trade with the Colts where Chicago would swap first-round picks (No. 4) with Indianapolis and receive a number of other picks for the opportunity to draft Young. Regardless of which team ends up choosing No. 1 overall, the consensus is that they are going to take Young, who threw for 3,328 yards and 32 touchdowns last season in 12 games. 
Top Quarterback
Obviously, Young is the favorite to be the first quarterback selected. He is listed at -210 to be picked ahead of the rest of the crop of talented quarterbacks in the 2023 draft. Next on the board is former Ohio State QB CJ Stroud (+225). Stroud put up impressive numbers in his two seasons as the Buckeyes starter.
Last year, Stroud completed 66.3 percent of his passes for 3,688 yards and 41 touchdowns. That came after his first season under center when he threw for 4,435 yards and 44 scores. Stroud is also listed at +300 at BetUS.com to go first overall after throwing for 348 yards and four touchdowns in the 42-41 semifinal loss to Georgia in the College Football Playoff.
The quarterback that is drawing a lot of interest is Florida's Anthony Richardson. He is a physical specimen at 6-foot-4 and 230 pounds. His arm strength is noticeable right away. The problem is that he is inconsistent. Still, he has moved up the board to +1500 at SportsBetting.ag in the First QB Taken market.
Kentucky's Will Levis is another intriguing prospect. NFL experts believe the 6-3, 230-pound Levis has what it takes to be a quality starter. Levis, who transferred to Kentucky from Penn State, suffered through some injuries in 2022 and threw for 2,406 yards and 19 touchdowns in a run-heavy offense. Levis is listed at +500 to be the first quarterback taken and +650 to be the first overall pick in the upcoming draft.
NFL Draft Trends
While six of the last eight top picks have been quarterbacks, guys who can protect the quarterback and who can get after the quarterback have also been in high demand. Four of the last 16 top picks have been pass-rushing defensive ends, including Walker last year.
Over the last 17 drafts only three positions have been drafted No. 1 – QB, DE, and OT. In those last 17 drafts, an offensive lineman has been selected with the top pick twice and among the first ten picks 14 times.