Jake Paul vs Tommy Fury Fight Preview
February 24, 2023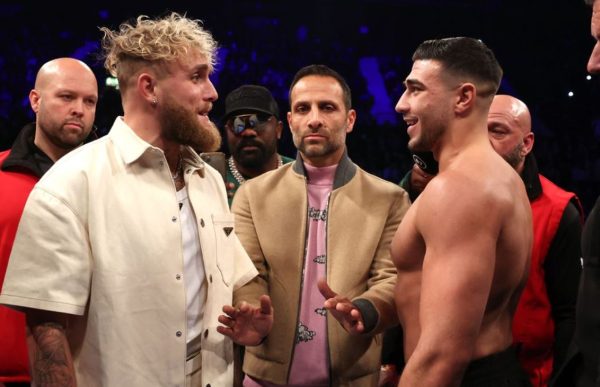 It seems that everyone all over the world (social media influencers to hardcore boxing fans) have been wanting to see Jake Paul (6-0) oppose Tommy Fury (8-0). It's finally happening Sunday in a cruiserweight bout in Riyadh, Saudi Arabia.
Time to dive deeper into this 10-round, pay-per-view tilt.
Paul Silencing the Haters?
Jake Paul, an Ohio native, has arguably the biggest fight of his life. While he has knocked out MMA world champs like Ben Askren and Tyron Woodley, he hasn't fought anyone on the same level as him. 
All haters aside, Paul has brought energy wherever he goes. Fans either love or loathe him.
His lack of understanding in the 'sweet science' is compensated by speed and power. There's no secret Paul, as an athlete, is elite, explaining his success in a short time.
Paul is listed as the -165 favorite (Fury is priced at +135). There are any number of wagers and props in this fight, according to boxing odds.
"He Won't Fight Again"
There's an argument Tommy Fury has more pressure than Jake Paul in this bout. Fury has boxing royalty in his family, with his half-brother debatably the best-ever heavyweight boxer.
Looking like a Greek god and with all that fighting in his genes, it's a simple task, right? Well,  not so fast. Fury is the underdog. 
Studying the film, Fury is very quick, and throws clean combinations when afforded the space to be comfortable. However, the biggest question marks are his power and ability under duress. This is his biggest assignment by far.
Fury has said Paul won't box against a legit professional again after this. Whether that's true, at least it gives Fury supporters some hope.
Paul is Legit
Everyone who gets on social media bad-mouth Jake Paul over the way he carries himself, go right ahead. They can't say he isn't good. Despite his age and lacking experience, he has accomplished some things that are unbelievable.
Paul is a boxer who's legit, even though he's only 6-0. You can't just be "good" and knock out someone like Tyron Woodley. 
Our final betting pick is Paul on the moneyline at -165. Fury's power just is not there. 
Paul will shine, and Fury is going to be timid in front of the lights. Somehow, we are giving the advantage to an influencer over a guy with boxing royalty in his family.
Do not expect Paul to outclass Fury. There is a great chance to see an ugly 10 rounds that see Paul earning a win on the scorecards (over 6½ rounds is -155, under +125, as per boxing odds). Fury will be better at controlling distance and movement inside the ring, but power and competitive nature are going to be on Paul's side.